Davido is not married but has three children from three different baby mamas. The Nigerian superstar singer has not only made a name for his successful music career but also for having children outside of wedlock which seems to have become a new normal, especially amongst celebrities. Here is a quick look at his baby mamas which would reveal that he has a very good taste when it comes to women.
Who is Davido's Baby Mama?
Davido has three baby mamas and they are Sophia Ajibola Momodu, Amanda, and Chioma Avril Rowland. The term baby mama used to be a demeaning word, but not anymore. Rather, it has become more or less a thing of joy as most women desire to have a child with famous and rich people.
Davido is in this category and is apparently enjoying the fame that comes with it. Let's take a closer look at who the singer's baby mamas are and the kind of relationship they currently share with him respectively.
Sophia Ajibola Momodu is Davido's First Baby Mama
Sophia Ajibola Momodu is Davido's first baby mama and Imade Adeleke's mother. Born on 9th June 1987, Sophia is a native of Ile-Ife in Osun State and cousin to Dele Momodu, a famous Nigerian journalist and owner of Ovation International.
Apparently, Sophia came to the spotlight following her relationship with Davido and she has leveraged the opportunity to build a brand for herself, especially on social media where she had gathered thousands of followers. She is a fashion consultant, entrepreneur, brand influencer, humanitarian, and CEO of The Sophia Momodu Brand (TSMB).
Moreso, the mother of one is the founder of Precious Jewel Foundation, a non-profit organization that aims at empowering women and giving hope to the privileged especially children in Africa.
Described as "Davido's first true love", Sophia had reportedly been with the singer long before it came to public knowledge. But, their relationship made it to the limelight in 2014 shortly before the arrival of their daughter, Imade. At first, the relationship seemed juicy but the reverse became the case after Sophia got pregnant.
Their romance did not last for long as they separated even before Imade was born on 14th May 2015. According to Davido, the relationship could never have worked out given that he was still young and naive at the time they met and Sophia took advantage of it. He was only 21 years while Sophia was 26.
After the birth of Imade, Davido denied the paternity of the child but subsequently requested a DNA test. It was after the test result came out and confirmed Imade as his daughter that he took up responsibility as a father.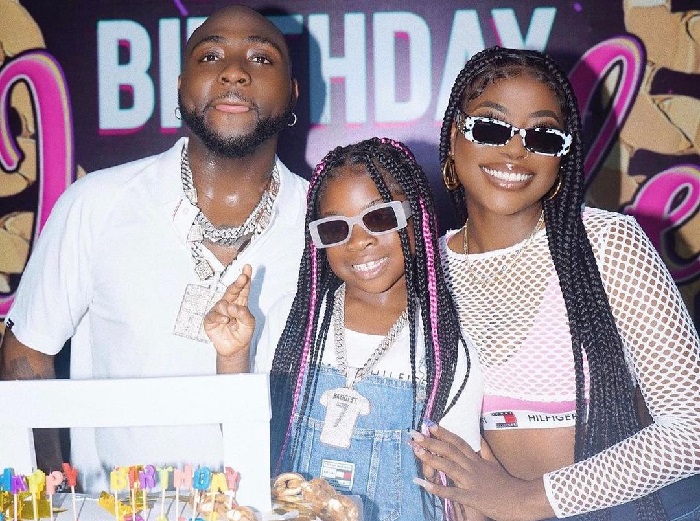 When Imade was seven months old, Davido and Sophia started fighting over who will have her custody. It got to an extent that Davido's family planned to smuggle the baby out of the country to the US. But Sophia got to know on time and alerted the airport and immigration officials who quite showed up and thwarted the whole plan.
This sparked a lot of drama and contention between the Adeleke and Momodu families, involving Sophia's uncle Dele Momodu. However, the two families as well as Davido and Sophia later buried the hatchet and have since moved on separately with their lives.
Meanwhile, Sophia got the custody of her child back and Davido does his best in being a present father to Imade. Sophia and Davido have since broken up and were never engaged. They also never made any plan to get married.
Amanda (Laplubelle)
Popularly known as Mandy, Amanda is Davido's second baby mama and the mother of Hailey Veronica Adeleke. She is simply known as Amanda and her Instagram handle is @laplubelle. She is a model and brand influencer who is based in Atlanta Georgia.
Amanda is a very private person and so, there is little or no information about her personal life. Davido met the beautiful lady on one of his business trips to the US. Though details of their relationship are not known, it is gathered that Amanda was a student at Georgia State University at the time they met.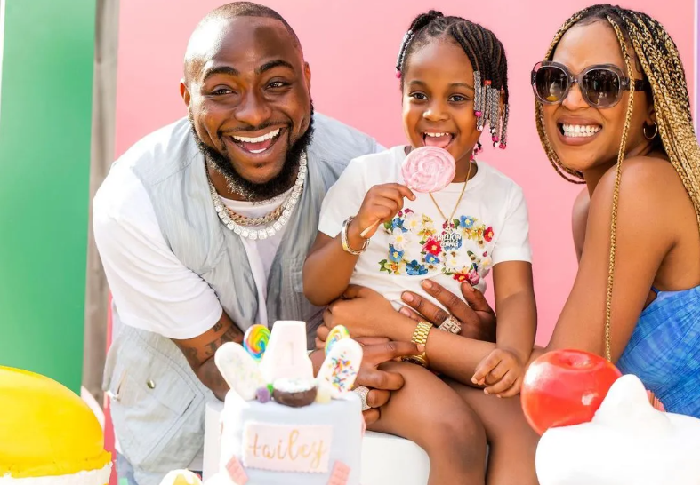 They had a brief affair which resulted in the birth of their beautiful daughter, Hailey on 9th May 2017. Neither Davido nor Amanda says much about the relationship but they seemingly share a cordial relationship.
Among Davido's baby mamas, Amanda is the only one without a single record of baby mama drama. She has custody of their daughter and they live in the US as Davido supports them in every possible way.
Is Davido Married and Is Chioma His Wife?
Just like Sophia and Amanda, Chioma Rowland is one of Davido's baby mamas and the mother of Ifeanyi Adeleke. Even though they dated and got engaged, Davido eventually did not marry Chioma. An Imo State native, Chioma is a Nigerian chef and model who came to the limelight as a result of her relationship with Davido.
Regardless of the fact that she gained more attention through Davido's fame, Chioma has a career in cooking and modeling before and still after her involvement with the singer. She earns decently from her several modeling contracts and endorsement deals.
Chioma and Davido met in 2013 while they were students at Babcock University. They started as friends and shortly fell in love. Their relationship became public knowledge and the most talked about love story in 2018. To celebrate Chioma's 23rd birthday, the singer released a song titled "Assurance" and dedicated it to her. He also gifted her a Porsche car that was worth N35 million.
A year later, in September 2019, Davido decided to take their relationship to another level by popping the big question to her. Then, in October 2019, they welcomed their son Ifeanyi. Unlike in the case of Sophia Momodu, the birth of Ifeanyi seemed to cement their relationship as Davido said that he gained more respect and love for Chioma afterward. However, that was not until June 2020 that things began to turn sour for the two love birds.
Circumstances that Led to Their Breakup
Davido and Chioma fell out completely in December 2020 when the former went for a vacation trip in Ghana with an American model Mya Yafai and photos of them locking lips spread all over the internet.
Chioma could not bear the heat and so she stopped wearing the engagement ring Davido gave her. Both of them later unfollowed themselves on Instagram and fans and the public simply concluded that their ship has capsized.
However, Chioma and Davido in October 2021 got the internet back talking about a possible reunion. They reunited in a bid to celebrate their son's 2nd birthday and were seen posing for the cameras. Again, in March 2022, during Davido's O2 arena concert, he flew Chioma and their son Ifeanyi in his private jet to attend the show.
Moreso, Davido and Chioma have been seen a couple of times together after the show. Hence, it is quite unclear if they are still in a romantic relationship, but fans are only watching with fingers crossed to know what's next for the one-time love birds. Just like others, Chioma has custody of their son. Davido has continued to do a decent job in raising his three kids and being present in their lives.