The government of Lagos State owns and runs a major polytechnic, known as Lagos State Polytechnic, shortened form is Lagos State Poly, but many popularly call it LASPOTECH. The institution is well-known and attended by many foreign and local students. It is a world-class leading polytechnic that has developed outstanding leaders in various disciplines through its programs. The school has an array of seasoned and highly professional teaching and non-teaching staff dedicated to service. With their teaching staff, LASPOTECH courses cut across arts, science, and technology, and any students who satisfy the entry requirements for the course will be granted admission.
Courses Students can Study at LASPOTECH
The Lagos State Polytechnic, as one of the approved and recognized polytechnics in Nigeria, offers ND programs to students who pass their JAMB exams, meet other entry requirements, and also HND courses at the undergraduate level. There are currently over 28 approved courses in Ikorodu and other satellite campuses, allowing students to further their careers. If you're considering the great citadel of learning as one of your choices, it's also best to consider LASPOTECH courses accredited by Nigeria University Commission. This saves you the nightmare of running a course without results. Here is a list of LASPOTECH courses students can study in various faculties/schools;
School of Agriculture
Agriculture Extension and Management 

Agriculture Technology

Crop Production and Horticulture 

Animal Production Technology

Fisheries Technology
School of Engineering
Agriculture and Bio-Environmental Engineering
Under Agriculture and Bio-Environmental Engineering, there are three main areas of specialization viz-
– Farm Power and Machinery Engineering Technology
– Soil and Water Engineering Technology
– Post-Harvest Engineering Technology
Computer Engineering Technology

Civil Engineering Technology

Mechanical Engineering Technology
In Mechanical Engineering Technology, there are 2 main courses viz –
– Manufacturing Technology
– Power and Plant Technology
Electrical Electronics Engineering Technology
There are 2 main courses under Electrical Electronics Engineering Technology, namely –
– Electronics and Telecommunication
– Electrical Power and Machine
Chemical Engineering Technology

Mechatronic Technology
School of Environmental Studies
Quantity Surveying

Urban and Regional Planning

Building Technology

Architectural Technology

Estate Management and Valuation

Arts and Industrial Design
Under Arts and Industrial Design, there are 3 main LASPOTECH courses students can choose from viz –
– Graphics
– Painting
– Sculpture
Civil Engineering Technology
School of Communication and Liberal Studies
Mass Communication

General Studies
School of Management and Business Studies
Banking and Finance

Insurance

Marketing

Accountancy

Office Tech and Management
School of Technology
Food Technology

Leisure and Tourism Management Technology

Computer Science Technology

Hospitality Management Technology
School of Pure and Applied Science
Chemical Science

Biological Science

Physical and Electronics

Statistics

Biochemistry

Environmental Biology

Science and Laboratory Technology
The area of specialization any student can concentrate on in this department is
– Microbiology
How Much is LASPOTECH's School Fees?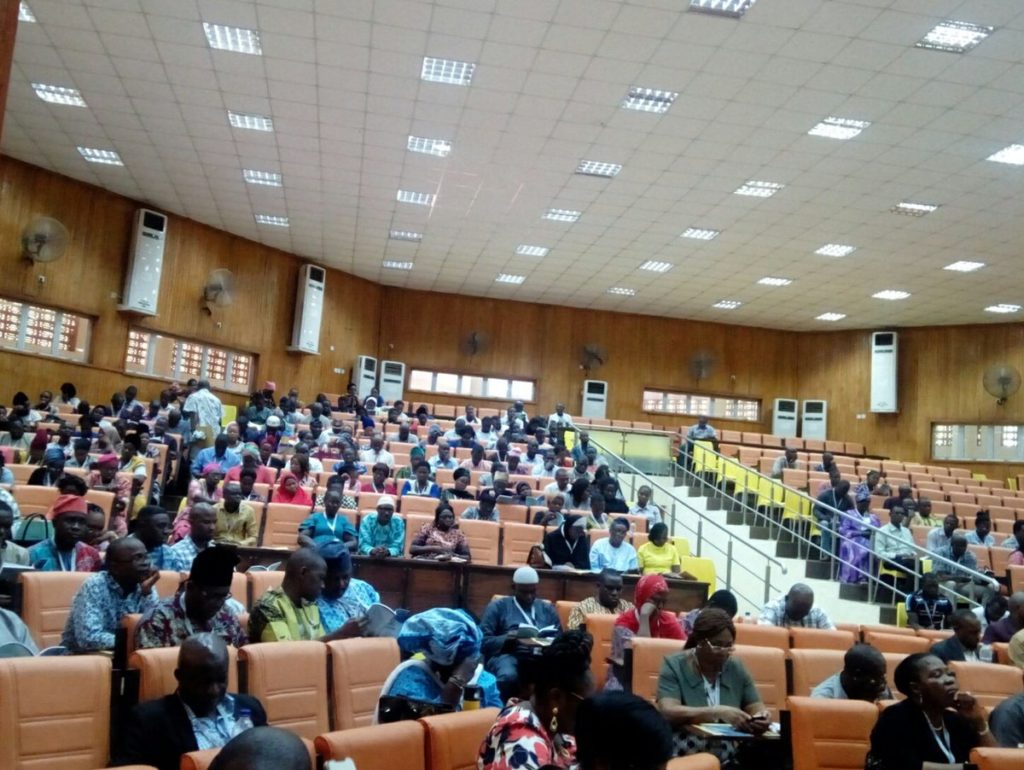 It is good to know that the institution's school fees are quite affordable for an average student. Although as a state-owned school, it's understandable for the fee to be more than that of a federal institution. This is to say that federal universities are cheaper than institutions that are owned and funded by state governments. Below is the list of the fees for freshers, returning students, and repeaters for ND and HND programs.
HND School Fees
| | | | | |
| --- | --- | --- | --- | --- |
| Fee Description | HND1 Diplomate | HND1 Non-Diplomate | HND2 | HND Repeater |
| Acceptance Fees | N15, 000 | N15, 000 | Nil | Nil |
| School Fees | N28, 000 | N30, 500 | N27, 500 |  N19, 500 |
ND School Fees
| | | | |
| --- | --- | --- | --- |
| Fee Description | ND1 | ND2 | Repeater |
| Acceptance Fees | N15, 000 | Nil | Nil |
| School Fees | N20, 950 | N17, 450 | N9, 450 |
For more information regarding whether students are to pay in installment or full school fees, it's best to consult the institution here for better enlightenment and mode of payment based on what is obtainable at the time.
When was the Lagos State Polytechnic Founded?
The Lagos State Polytechnic, LASPOTECH, is a tertiary institution owned by the state government, formerly called Lagos State College of Science and Technology. The institution was established with the announcement of the Lagos State Edict No 1 of 1978, which took effect on June 1, 1977.
However, its first lectures commenced on January 1, 1978, at a temporary site, now known as the Isolo campus. At the commencement, there were only five (5) departments, namely, Accountancy and Finance; Business Studies and Management; Secretarial Studies and Basic Studies; Insurance. GCE 'A' level in Arts and Science was later added. The institution offers both National Diploma (ND) and Higher National Diploma (HND) courses for undergraduate students.
LASPOTECH's Campuses and Their Locations?
From its inception till date, the institution has massively expanded its horizon, accommodating all races, tribes, and cultures in and out of Africa. As a result of its increasing population, on August 1, 1978, it was merged with the School of Agriculture in Ikorodu.
In the late 1970s, the Lagos state government faced some challenges after acquiring 400 hectares of land at the Ikosi village, adjacent to Lagos-Ibadan Expressway. The land, intended to be the permanent site for the institution, was no longer considered; instead, Ikorodu was favored.
LASPOTECH presently has three (3) campuses; Isolo, Surulere, and Ikorodu, with Ikorodu as its main campus. If you're looking to visit any of the campuses, here are an easy way to locate them; 
The Lagos State Polytechnic, Ikorodu campus has been the permanent site of the institution since 1985. It is the campus that coordinates the administrative affairs of the other campuses and is located at Lagos-Shagamu Road, Ikorodu Lagos, Nigeria. 

Lagos State Polytechnic, Isolo campus is located at Isolo road, Oshodi-isolo, Lagos, Nigeria.

LASPOTECH also has a mini campus situated at Murtala Way Alagomeji-Yaba, Lagos, Nigeria.
Does LASPOTECH Offer Sandwich Programme?
In addition to LASPOTECH courses offered to students, the Lagos State Polytechnic offers Sandwich Programmes for both National Diploma (ND) and Higher National Diploma (HND). The programs take place in the evenings and weekends. The part-time courses have their specific requirements. If you're seeking to opt for this option, it's necessary to note that the part-time program spans 6 semesters (i.e., 3 years) for both ND and HND.  
LASPOTECH's Sandwich program might be one of the best options for you, if you're in the working class and still has the dream of furthering your education in your chosen career, while still working. If you wish to consider this option, you can check out the LASPOTECH Part-time Form page.  
Summarily, Lagos State Polytechnic, LASPOTECH, Ikorodu is an institution with a difference. It has produced great elites in our society and beyond. It's an institution you'll want to consider and a choice you'll never regret. The fact that it offers both full-time and part-time courses makes it easy for anyone to come and fit in. Do well to visit the institution for more info.