Corrupt leaders are found around the globe in all nations of the world including America, Africa, Asia and Europe – all are guilty of corruption, but these few mentioned below are exceptionally placed on the ten list for a special reason which you are about to discover.
These corrupt leaders were found guilty of acts of corruption – bribery, extortion, money laundering, looting, embezzlement of public funds, abuse of democracy or human rights, electoral crime, fraud. Here are the ten most corrupt leaders of all time.
Top 10 Most Corrupt Leaders in the World
10. Arnoldo Alemán, President of Nicaragua (1997 – 2002)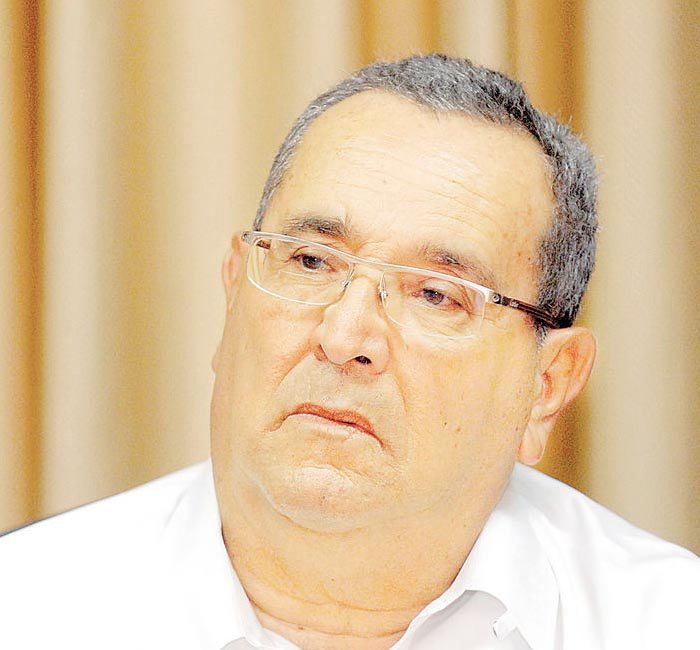 He was the 81st president of the central American nation and ruled for 5 years.
Despite the poor state of his country, Arnoldo Alemán looted millions of dollars and was arrested shortly after his tenor in office, on corruption charges involving $100 million of state-owned funds, according to BBC.
Using shell companies and fraudulent investment accounts in Panama and the United States, Alemán was able to launder the nation's funds which he also spent on the purchase of high-value assets including real estate and certificates of deposit.
Along with some members of his family and other former ministers, he was convicted of money laundering, fraud, embezzlement and electoral crimes in 2003, and sentenced to 20 years imprisonment.
However, Alemán was secretly released in January 2009 when a controversial court ruling overturned his corruption charges and set him free.
His release is said to have been influenced by a secret power-sharing arrangement with the country's current president, Daniel Ortega.
Meanwhile, the only asset recovered so far from the ex-President was the forfeiture and repatriation of approximately $2.7 million of Aleman's assets to the Nicaraguan government (by the United States) in 2004.
9. Pavlo Lazarenko, Prime Minister of Ukraine (1996 – 1997)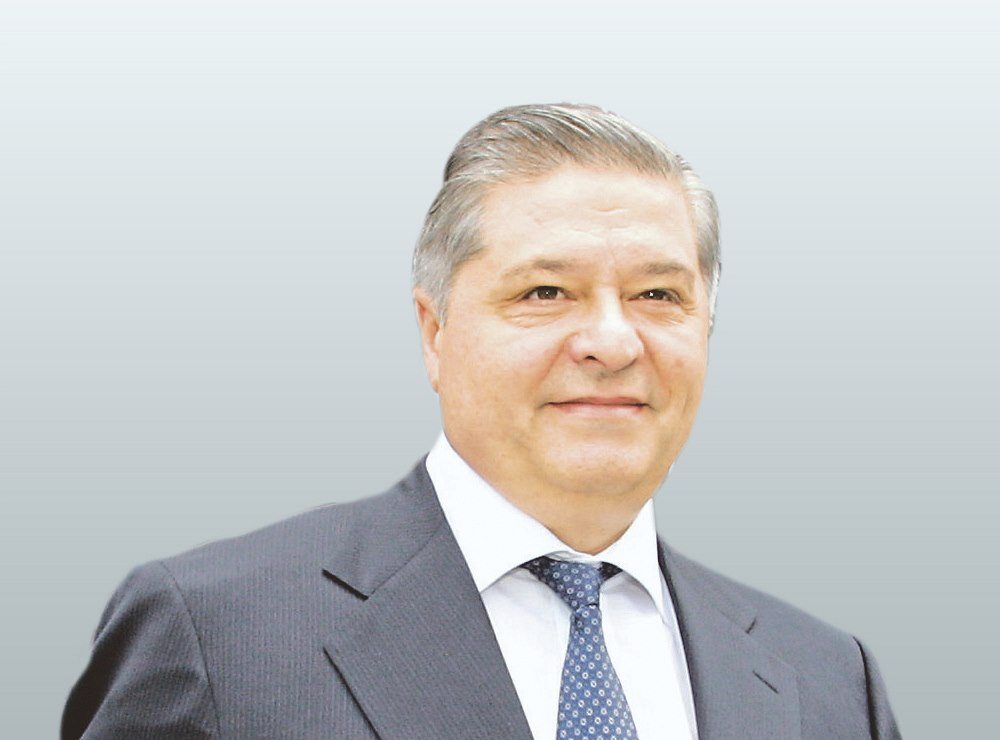 The former and 5th prime minister of Ukraine allegedly embezzled between $114 – $200 million in his 1 year in office. This was unveiled in an official count by the United Nation showing that $200 million was syphoned by Pavlo Lazarenko (half a million each day).
He funnelled the funds through various bank accounts in Poland, Switzerland and Antigua, and laundered some of the cash through a shell company in the United States, used to purchase various properties.
Lazarenko was detained by Swiss authorities in 2008 but released on $3 million surety.
However, when the Swiss government denied him all immunity, he fled to the United State where he was again arrested for improper entry and was subsequently indicted on 53 counts of conspiracy, money laundering, wire fraud, and interstate transportation of stolen property; sentenced to 8 years imprisonment in Decembre 2009  by a California court with a fine of over $9 million and forfeit of $22.8 worth of the asset.
Lazarenko never completed his jail term. He was released from the US federal prison in November 2012 and so far, the Ukraine government is still recovering some of the stolen money left in Liechtenstein (amount unspecified), Antigua and Barbuda ($87.1 million), US ($271 million), Guernsey ($150 million), Lithuania ($29 million) and Switzerland ($5.4 million).
8. Alberto Fujimori, President of Peru (1990 – 2000)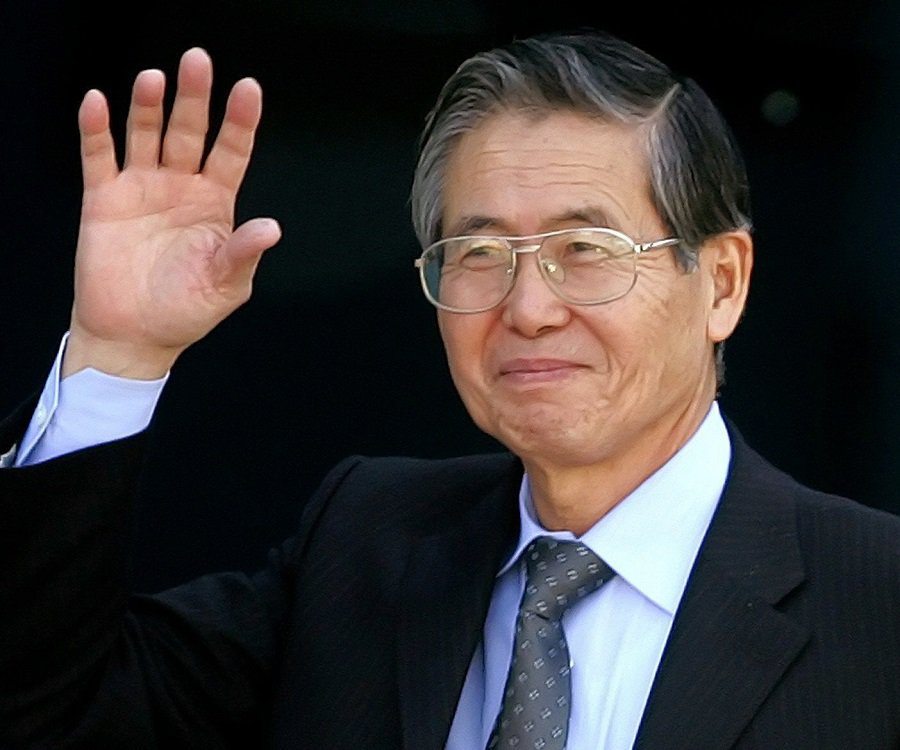 Described as an authoritarian strongman and son of a Japanese immigrant, Alberto Fujimori who was the 45th President of Peru ruled the nation for 10 years.
Though he was credited for many good deeds such as crushing uprising insurgencies and rescuing the country from economic collapse, he allegedly looted over $600 million in public fund.
When a bribery scandal broke out in 2001 during his third tenure, Fujimori tried to resign via fax but was rejected by the country's Congress who insisted he must be removed by impeachment.
After four years in exile, he was arrested in 2005 on his way to Chile and extradited back to Peru to face a historical trial and was given a total prison term of 21 years on numerous charges including bribery and graft.
So far, no asset directly linked to Fujimori has been recovered.
7. Jean-Claude Duvalier, President of Haiti (1971 – 1986)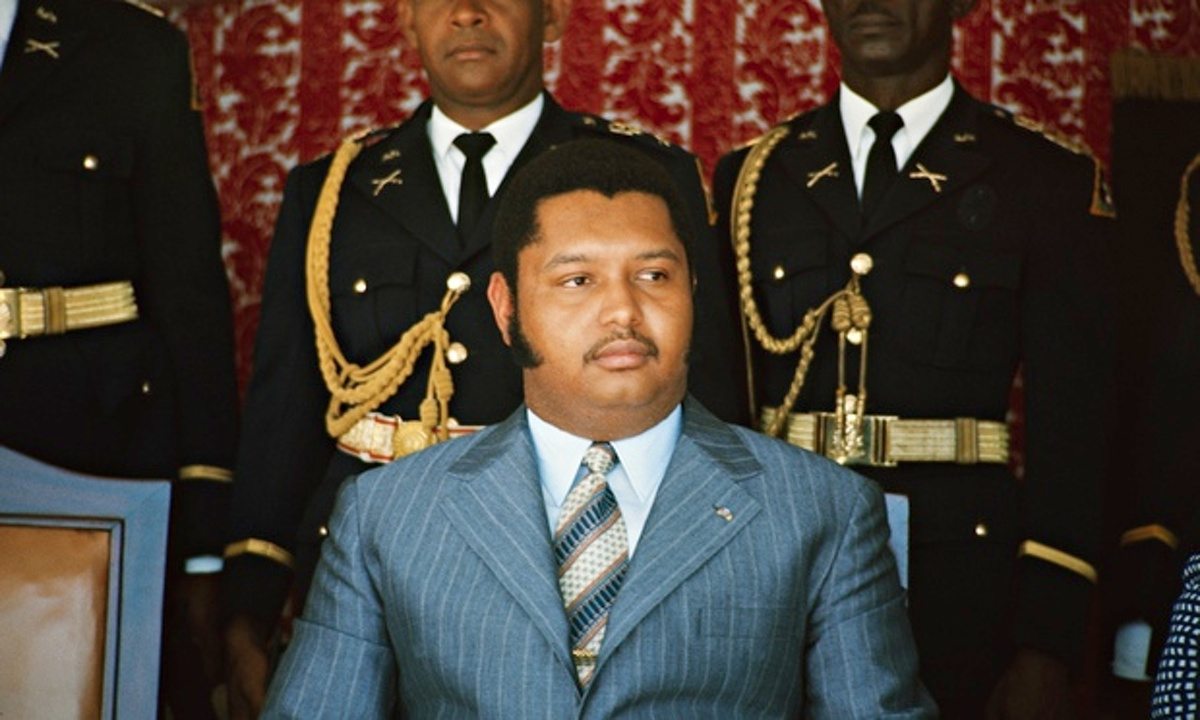 In his 15-year reign, ex-president of Haiti Jean-Claude Duvalier and his cronies allegedly amassed between $300 million and $800 million placing him at No. 7 on the list of most corrupt leaders.
Duvalier inherited Haiti's presidency (aged 19) after the death of his father, François "Papa Doc" Duvalier.
The small country is known as one of the poorest yet the US Commerce Department reported that 64% of the government's revenue had been misappropriated.
During his regime, blood bought from Haitian donors for $5 a pint were sold to Americans for $35 a pint including millions funnelled through the sale of narcotics and body parts.
He was made 'President for life' in 1985 after a referendum was supported by 99.9% of the population, but Duvalier was ousted by an uprising in 1986 and he fled to France where he stayed on self-imposing exile for 25 years.
The deserter was promptly arrested when he suddenly returned in 2011 and charged with corruption and embezzlement.
He pleaded not guilty but the case never continued because he died of a heart attack in October 2014 at age 63.
Assets recovered include a case being appealed in Switzerland (of $6.5 million) and Duvalier assets held in the name of the Foundation Brouilly.
6. Slobodan Milosevic, President of Serbia/Yugoslavia (1989 – 2000)
In his 11 years as President of Serbia (1990 – 1997), then President of the Federal Republic of Yugoslavia best known for his role in the Yugoslav wars, where he presided over the mayhem and mass murder in Kosovo, Croatia and Bosnia in the 1990s.
During his reign, Milosevic allegedly embezzled more than $1 billion and as reported by The Guardian in 2001, Yugoslavia's central bank speculated that as much as $4 billion had been taken.
Insiders and his close relatives were believed to have laundered hundreds of millions of dollars through dozens of Cypriot front companies, with the trail pointing to Switzerland, Greece, France, Germany, Italy, Lebanon, Israel, Russia, China, Britain, Liechtenstein and South Africa.
Marked as one of the most corrupt leaders in the world, Milosevic never lived through his court trial after he was charged with embezzlement.
He was also indicted by ICTY for war crimes and crime against humanity.
After he died of a heart attack in March 2006, there was no asset recovery on record despite the amount allegedly stolen.
5. Zine Al-Abidine Ben Ali, President of Tunisia (1987 to 2011)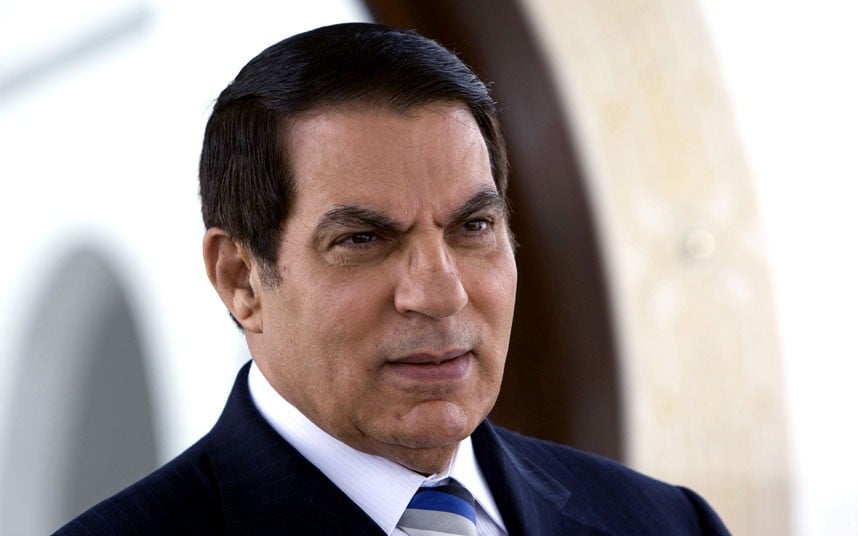 Ben Ali became Tunisia's second president in November 1987 after he ousted President Habib Bourguiba in a bloodless coup and went ahead to rule the African country for 23 years straight – a time he allegedly embezzled between $1 billion to $2.6 billion marking him as No. 5 on the list of most corrupt leaders in the world.
Meanwhile, under his administration, the country recorded 5% growth in GDP. Despite his efforts in halving the country's poverty rate (from 7.4% in 1990 to an estimated 3.8% in 2005), there was a high rate of unemployment, disenfranchised rural and urban poor, and continued repression.
This lead to increasing unrest and one bizarre case was that of 26-year old who set himself ablaze after local policemen harassed him.
The incident provoked a mass protest, forcing Ben Ali and his wife to flee the country to seek asylum in Saudi Arabia (the same city Idi Amin of Uganda lived in exile before his death in 2003) where they currently live.
An investigation into Ben Ali's wealth resulted in the new government confiscating his assets and that of 114 members of his clan including,  550 properties, 48 boats, 40 share portfolios, 367 bank accounts and over 400 enterprises – all valued at $13 billion reported to be more than one-quarter of Tunisia's 2011 GDP.
Ben Ali and his wife were convicted in a Tunisia court in absentia and sentenced to 35 years in prison. Charges against them include theft and unlawful possession of cash and jewellery. His wife, Leila Trabelsi allegedly fled the country with over one-and-a-half tonnes of gold valued at $50 million.
So far, funds totalling $68.8 million have been returned: $28.8 million from Lebanon (being the proceeds from a bank account held in the name of Ben Ali's wife), and $40 million from Switzerland.
4. Sani Abacha, President of Nigeria (1993 – 1998)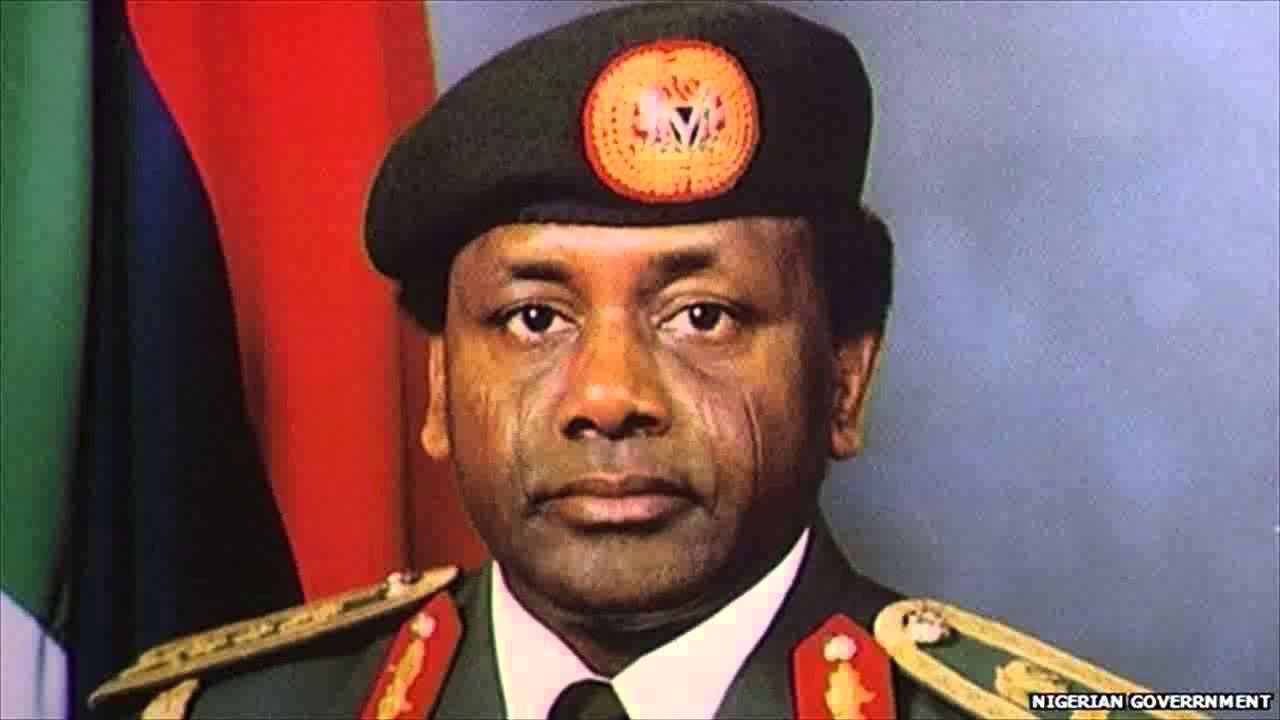 Abacha was Nigeria's 7th military ruler as well as the first Nigerian soldier to make full General without missing a single rank. Described as a serial coup d'état instigator, Abacha led the country's ninth military coup that overthrew the transitional government of Chief Ernest Shonekan in August 1993.
Described as a serial coup d'état instigator, Abacha led the country's ninth military coup that overthrew the transitional government of Chief Ernest Shonekanon in August 1993.
He ruled the country for 5 years and allegedly embezzled as much as $2 billion to $5 billion while in office.
Despite promising a return to democracy, his actions were autocratic.
The court and the press were all under his control as well the military – an armed force of between 2,000 to 3,000 men guarded the presidential villa, hence political activities were banned.
Despite his anti-democratic reign, Abacha's years as military president was described as a miracle. External debt was a record low – from $36 billion to $27 billion, foreign-exchange reserves increased from $494 million to $9.6 billion, and inflation was slashed from 54% to 8.5%.
Sani Abacha died in Abuja of a suspected heart attack in June 1998, notably, three months after Pope John Paull II visited Nigeria for Beatification of Cyprian Michael Iwene Tansi.
Return of the looted assets stashed in foreign banks is marked as the most successful, unlike the other corrupt leaders.
Till date, over $2.5 billion has been returned from Switzerland and US. More cases are still pending in the Bahamas, Ireland, United Kingdom and the United States.
3. Mobutu Sese Seko, President of Zaire now Democratic Republic of the Congo (DRC) (1965 – 1997)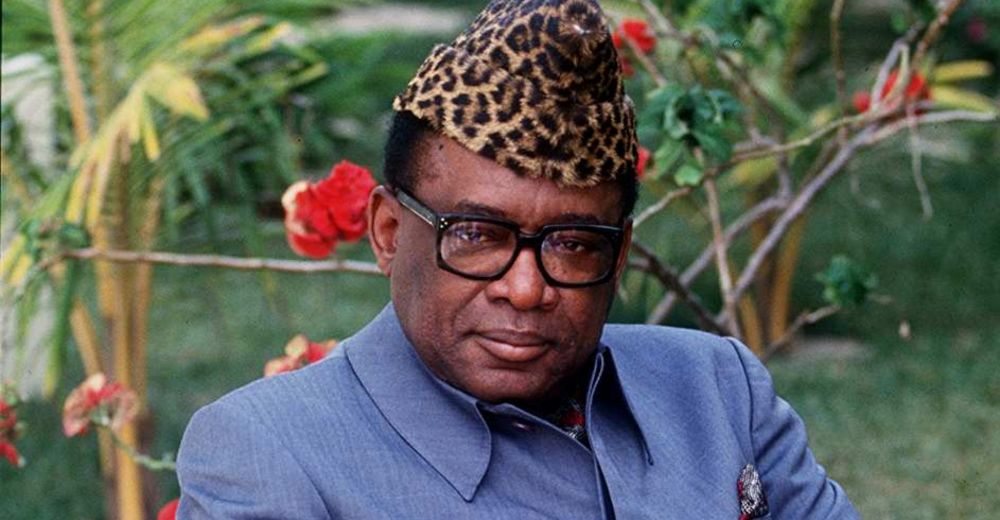 Mobutu Sese Seko can be described as Africa's most corrupt leader notoriously known for instigating a coup, one of which placed him as Congo's commander-in-chief of the armed forces, after he ousted the country's first democratically elected leader, Patrice Lumumba during the 1960 Congo Crises.
Five years later, he led the second coup that installed him as the country's President.
During his 32 years in office, he allegedly embezzled over $4 billion to $5 billion and his negligent administration drowned the country into hyperinflation (4,000% p.a. by 1991), a large external debt, and massive currency devaluations.
Seko's excesses were so legendary that he paid the world-renowned chef, Gaston Lenôtre to personally deliver his birthday cake direct from Paris; encouraged systemic corruption; hosted the heavyweight world championship title fight between Muhammad Ali and George Foreman in Kinshasa in October 1974 – known as the 'Rumble in the Jungle', each fighter was paid $5 million for their appearance.
Already terminally ill, he finally relinquishes power in May 1996 during an uprising against his administration and fled to Togo and then to Morocco, where he died from prostate cancer in 1997.
None of his assets stashed in foreign banks was ever returned to Congo. The $6.68 million worth of Mobutu's assets released by Switzerland in 2009 was handed back to his family due to lack of cooperation by DRC government, who's Deputy Prime Minister was one of Mobutu's sons.
2. Ferdinand Marcos, President of the Philippines (1965 – 1986)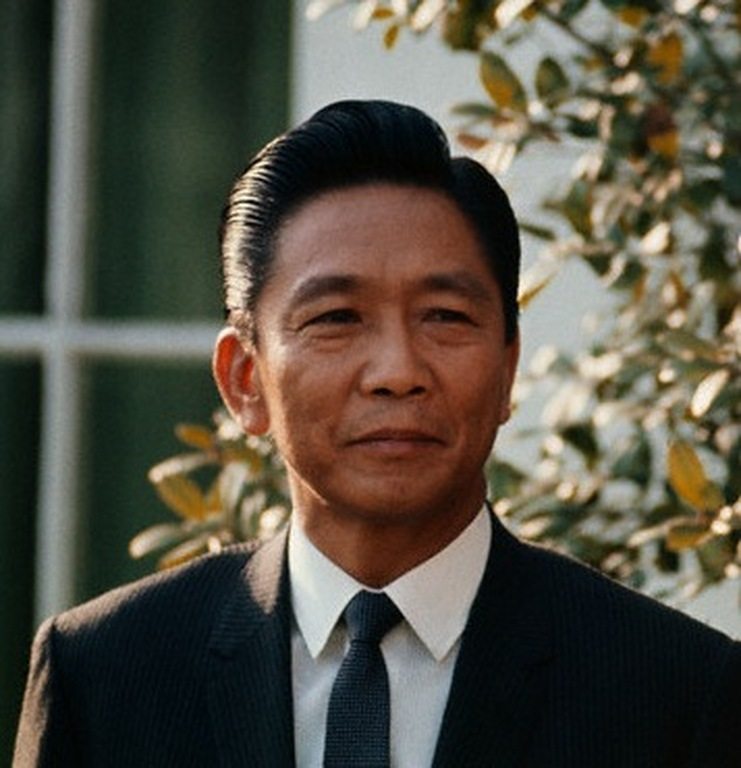 Labelled one of the world's most corrupt leaders, Marcos was elected the 10th President of the Philippine's in 1965 and ruled the country for 21 years. In his years in office, he allegedly embezzled between $5 billion and $10 billion accumulated through six key channels:
the takeover of large private enterprises;
creation of state-owned monopolies in key sectors of the economy;
awarding of government loans to private individuals acting as fronts for him or his associates;
directly raiding the country's treasury and other government financial institutions;
kickbacks and commissions from firms working in the Philippines;
and skimming off foreign aid and other forms of international assistance.
The proceeds were reportedly laundered through shell corporations, then invested in real estate within the United States; or deposited into various domestic and offshore banking institutions, using a mixture of pseudonyms, numbered accounts and code names.
After Marcos went into exile, a raid at the Malacanang Palace in Manila exposed the family's lavishing lifestyle.
An inventory of assets discovered includes over a thousand pairs of shoes belonging to the First Lady, 888 handbags, 71 pairs of sunglasses and 65 parasols.
A quasi-judicial agency (PCGG) established by the govt of Philippines in 1986 to recover the ill-gotten wealth accumulated during the Marcos regime, has so far, managed to recover nearly $3.6 billion in assets, including $688 million released by Switzerland in 2004.
1. Mohamed Suharto, President of Indonesia (1967 – 1998)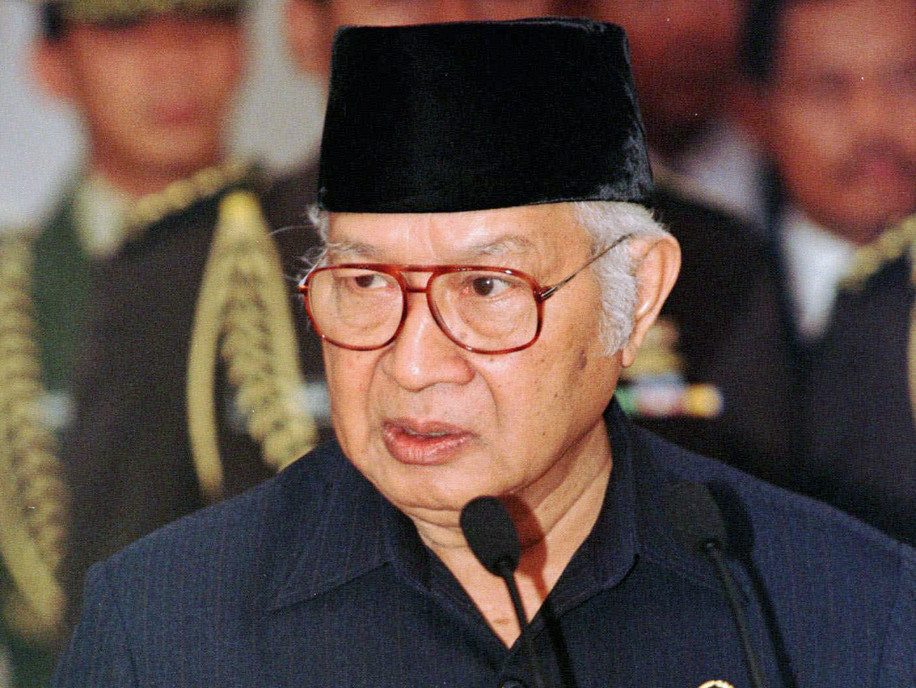 He ruled Indonesia for 31 years, Suharto tops the list of most corrupt leaders of all time with an amassed fortune of between $15 billion and $35 billion.
Mohamed Suharto became Indonesia's second president after a failed left-wing coup.
During his tenure, the country enjoyed economic growth and a strong anti-Communist stance won him economic and diplomatic support from the West.
The country's GNP averaged a 6.7% per annum, with GDP increasing from $806 to $4,114 per capita, bringing poverty rate down to 11% in 1997 (from 45% in 1970), life expectancy was 67 years (up from 47 years in 1966), infant mortality was cut by more than 60%, and the country had reached rice self-sufficiency.
While his achievement earned him a gold medal from FAO, there was a rapid expansion of what the country dubbed KKN – Korupsi (corruption), Kolusi (collusion) and Nepotism (nepotism).
See Also: The 10 Most Corrupt Developed Countries In The World 
According to Robert Elson, Suharto's biographer: "corruption [was] a well-managed franchise, like McDonald's or Subway.
Elson said that even though Suharto did not invent the depth and breadth of corruption, he managed it on a scale no one had ever been able to do before.
But the tide turned during the Asian Financial Crises and Indonesia was on brink of economic collapse. This led to riots and demonstrations that forced him to resign.
Suharto died in 2007 during several court trials with charges including misusing $550 million from seven charities he controlled while as president and a $1.5 billion civil lawsuit filed against him.
As for asset recovery, the Indonesian government in 2010 successfully brought a private civil action against the Suharto family for the recovery of $307.4 million.
Other attempts are related to $50.4 million worth of assets controlled by his son, Tommy who was sentenced 15 years for ordering the murder of the Indonesian Supreme Court judge who convicted him of corruption.