Computer Science is a course that deals with the study of computers and computational systems. The major areas of study within the confines of computer science are artificial intelligence, database systems, computer systems and networks, human-computer interaction, security, vision and graphics, programming languages, numerical analysis, software engineering, theory of computing, and bioinformatics.
Similarly, computer scientists deal with software and software systems which include their theory, design, application, and development. Before now, getting a four-year degree wasn't strictly essential for getting a good IT job. Simply having an experience with added certification was good enough to get hired. But that is no longer the case as employers now require professionals in the field who have advanced education and qualifications. In this post, we discuss all the computer science courses and everything it takes to study the course at the university.
Is Computer Science a Good Course?
Yes! Computer Science is a very good course to study that can lead to a lucrative career. Computer Science professionals have high demand and that means high projected growth. It is a great choice for students who enjoy mathematics and problem-solving. Because almost every industry now makes use of technology in carrying out their various business, it is no doubt that they require professionals who can manage databases, design websites, and develop software.
A computer science degree helps you to launch a career that is both personally and financially rewarding. It prepares you for a wide variety of jobs and allows you to explore a range of opportunities in diverse industries.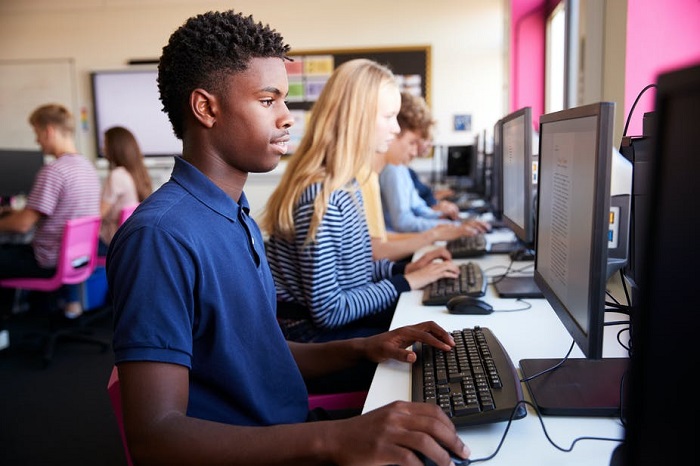 All the Courses Under Computer Science
As a course, computer science spans a range of disciplines. Below are all its subdivisions and the requirements you need to study any of them
Computer Programming
Information Science
Multimedia
Networking
Data Management
Communications Technology
Artificial Intelligence
Operating Systems
Cyber Security Science
Artificial Intelligence
Theory, Logic, and Design
Software Engineering
Information Management
Applied Computer Science
Telecommunication Science/Management
Telecommunication and Wireless Technology
Requirements to Meet to be Able to Study Any of These Computer Science Courses
Computer science is a four-year course in conventional universities while it is a five-year course in universities of technology. Have you decided to major in any of the computer science disciplines listed above? Below, we unpack all the requirements you must meet before proceeding with the course application in an institution of your choice.
Candidates seeking admission into any of the Nigerian universities should ensure that their Jamb result, post UTME, and WAEC result grades are good, especially in the subjects related to computer science. Now, institutions calculate your O'level (WAEC, NECO, OR GCE), JAMB, and post UTME scores to determine whether you are qualified to apply for the course or not. After the calculation, the aggregate score is what determines your eligibility.
Again, candidates who got their O'level results in not more than one sitting have the advantage of getting admitted to study Computer science in their chosen institution over those who are using results from two sittings.
O'level Subject Requirements for Computer Science Courses
The Waec, Neco, or GCE result requirements to study any of the computer science courses are as follows;
You are required to score at least credit passes in the following subjects
English Language
Mathematics
Physics
And two other science subjects of your choice (Biology, Agric, Chemistry, Economics, Geography, etc)
Note that for entry requirements, some institutions usually emphasize Further Maths with background knowledge in Physics, Psychology, or Sociology.
Jamb Subjects Needed For Computer Science
For you to study any computer science course in a Nigerian university, you need to score credit passes in Jamb in these subjects
Use of English (Compulsory for all UTME/DE Candidates),
Mathematics
Physics
Then you can choose a subject from either Chemistry, Biology, Economics, Agric Science, and Geography. (However, you need to check out some Universities' special Waivers before making a choice.)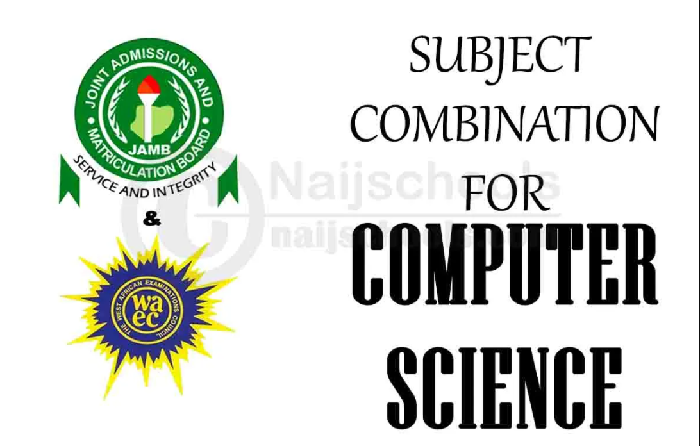 Note: Special considerations or waiver means an additional requirement for a particular course in a particular institution. For instance, we have known that all Nigerian universities require English, Maths, Physics, and any other science course as an official Jamb subject requirement for Computer Science. However, sometimes your institution of choice requirements for the same course might slightly differ from the general requirements.
This is very essential for you to be aware of, else, you might be denied admission even after scoring a good Jamb and post UTME mark. So, we advise that you go through the waiver/special consideration of the institution of your choice on your selected course before applying for it.
Requirements for Direct Entry Students
Candidates seeking to further their studies through direct entry into any Nigerian university should take note of the requirements they should meet
O'Level passes in two (2) science subjects; Mathematics, and one other subject.
NCE or OND credit in Mathematics and one other science or social science subject
Computer Science Related Courses
There are some courses that seem like they are under the computer science discipline but are actually not. Rather, they are their own complete and separate courses with different degree awards but have a few subjects of study in common with computer science. Below are some of them
Education and Computer Science
Computer Science and Informatics
Computer Science with Economics
Mathematics With Computer Science
Computer Science and Information Technology
Best Universities to Study Computer Science in Nigeria
In Nigeria, there are many universities that offer computer science courses, but note that not all of them are accredited to award the degree. Nigerian students should therefore be very careful when seeking for admission to study computer science. Hence, we bring to you the list of Nigerian universities approved by the National Universities Commission (NUC).
Ambrose Alli University, Ekpoma
Ahmadu Bello University, Zaria
Bayero University, Kano
Bauchi State University, Gadau
University Of Cross River State (UNICROSS)
Federal University of Technology Yola
Federal University Of Technology Akure
Federal University of Technology, Owerri (FUTO)
Federal University of Technology, Akure
Imo State University, Owerri (IMSU)
Kano University of Science & Technology, Wudil (KUST)
Kaduna State University, Kaduna (KASU)
The Ladoke Akintola University of Technology, Ogbomoso (LAUTECH)
Nnamdi Azikiwe University, Awka (UNIZIK)
Olabisi Onabanjo University, Ago Iwoye
Obafemi Awolowo University (OAU)
River State University of Science and Technology (RSUST)
University of Jos
University of Ibadan (UI)
University of Benin (UNIBEN)
University Of Lagos (Unilag)
University of Uyo
University of Calabar (UNICAL)
University of Nigeria, Nsukka (UNN)