Chimamanda Adichie is a Nigerian writer and feminist famously known for her novels centered on the Nigerian civil war. Her works range from novels to short stories, non-fiction, and essays. The veteran writer was born in Enugu State, Nigeria, on the 15th of September 1977. She grew up at the University of Nigeria, Nsukka campus, with her parents. Her father was a professor, while her mother was the first female registrar of the university. Her life on the campus and in Nsukka laid a foundation for her African awareness, which could be seen in her works.
The writer started writing when she was very young, even though she published her first novel, Purple Hibiscus, in 2003. She is an accomplished author with many novels, short stories, and essays to her name. Adichie is a seasoned writer who writes with a touch of African sensibility. Her novels have been translated into different languages and are being read across the globe. Beyond her career, Chimamanda Adichie is married to Ivara Esege, and they have a child.
Chimamanda Adichie Studied in Nigeria and The United States
Adichie had her primary education in University Primary School and her secondary education in University of Nigeria Secondary School, Nsukka, Enugu State. She was admitted to the University of Nigeria, Nsukka, to study Medicine. However, she studied for a year and a half before leaving for Drexel University, Philadelphia, to study Communications and Political Science. To be close to her sister, who is also in America, she transferred to Eastern Connecticut State University, where she graduated with the distinction of summa cum laude in 2001.
Moreover, Chimamanda has two master's degrees from two different universities. The first one is in Creative Writing from Johns Hopkins University in 2001, while the second is in African Studies from Yale University in 2008. Different fellowship awards were conferred on her by Princeton University-Hodder Fellow for the 2005-2006 academic year, MacArthur Fellowship for 2008, and Havard University-Radcliffe Institute for Advanced Study for the 2011-2012 academic year.
In addition, the writer received several honorary awards from different institutions across the globe. Below is a list of some of the universities that awarded her honorary degrees.
Honorary Doctor of Humane Letters degree from Johns Hopkins University in 2016
Haverford College, Doctor of Humane Letters in 2017
The University of Edinburgh, Doctor of Humane Letters in 2017
Honorary Doctor of Humane Letters degree from Amherst College, in 2018
The Universite De Fribourg, Switzerland in 2019
Doctor of Letters, Honoris Causa, from Yale University in June 2019
Honorary degree from American University on 11th May 2019
Doctor of Humane Letters degree from Georgetown University, the USA in May 2019
Honorary Doctor of Humane Letters degree from Duke University, the USA on 13th May 2018
Honorary Doctorate in Eastern Connecticut State University, on 12th May 2015
Degree in Rhode Island School of Design
Adichie Started Her Career Quite Early
As a child, Chimamanda was a good reader, and she read a lot of books. At the age of 10, she read Chinua Achebe's Things Fall Apart and found it transformative. The successful writer started her writing career with short stories and a poetry collection. She wrote and published a collection of poems titled Decisions in 1997 and a play titled For Love of Biafra in 1998. Also, she published a short story titled My Mother, The Crazy African. This short story was inspired by the experience she has as a Nigerian living in America. With the use of fictional characters, she portrays the difference between these two cultures in that story. She continued writing short stories, and they were published in different magazines in the United States. These short stories earned her awards and recognition.
More so, Chimamanda Adichie became prominent with the publication of her first novel Purple Hibiscus in 2003. She published her second novel Half of a Yellow Sun in 2006 and her third Americanah in 2013. Adichie's first collection of short stories (The Thing Around Your Neck) was published in 2009. In 2010, she published Zikora, an unequaled short story about single motherhood and sexism. Dear Ijeawele or A Feminist Manifesto in Fifteen Suggestions came into existence from a letter Chimamanda wrote to a friend, who asked her advice on how to train her daughter to be a feminist. It was published in March 2017. Notes on Grief, a memoir based on her father's death, was released in May 2021.
Three Prominent Books Written by Chimamanda Adichie
The writer started her career as early as when she was in college. However, novels and her educational and feminist lectures and essays brought her into the limelight. She is known for her three novels Purple Hibiscus, Half of a Yellow Sun, and Americanah. The books are discussed below in line with their achievements and awards.
Purple Hibiscus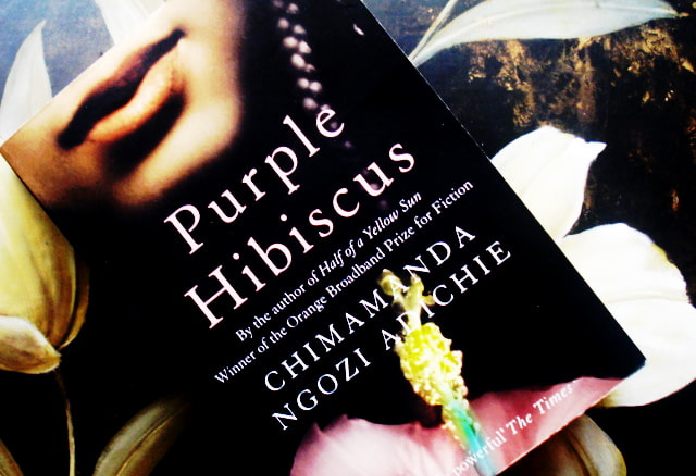 Purple Hibiscus is both a post-colonial novel and a bildungsroman. Bildungsroman novels trace the physical and psychological growth of a child. It is a genre that is focused on the coming of age of a character. Chimamanda's Purple Hibiscus is a story of the coming of age of Kambili, the novel's protagonist, and Jaja, her brother. The novel begins with a quote from Chinua Achebe's Things Fall Apart "Things started to fall apart at home when my brother, Jaja, did not go to communion."
As a post-colonial novel, the novel exposes the ills and harm colonialism did to the African culture. Kambili's father, Mr. Eugene, detests the African tradition and fully embraced the white man's culture. Being an extremist, he tortures his children anytime they deviate from the church tradition. Chimamanda Adichie did justice to the post-colonial lives of the characters. And being a bildungsroman novel, it is majorly read by teenagers and youths. The book became part of the secondary school curriculum.
List of Awards and Nominations Won By Purple Hibiscus
This novel, which was read globally, was published in 2003 and awarded The Best First Book (Africa) and Best First Book (overall) by Commonwealth Writer's Prize in 2005. The book also won the 2004 Hurston/Wright Legacy Award for Best Debut Fiction Category. Also, the book received the following listings and nominations.
2004/2005 John Llewellyn Rhys Prize
2004 Best Book For Adults Award by the Young Adult Library Services Association (YALSA)
2004 Booker Prize
2004 Orange Prize for Fiction
Half of a Yellow Sun
Chimamanda's second novel, Half of a Yellow Sun, tells the story of the Nigerian Civil War. It looks at the consequences of the Nigerian civil war; even though the story appears real, it is clearly a work of art. The major characters, Ugwu, Odenigbo, Olanna, Kainene, and Richard, were used to explore what happened before and during the war. They had a normal life at first, with discussions bordering on politics and the government. Soon, their lives shattered with the proclamation of the civil war. The novel, however, ended on an open-ended note, leaving the readers to wonder what happened to Kainene after the war.
The novel was published in 2006 by Fourth Estate. It is read by adults, teenagers, and schoolchildren. It also has an Anglo-Nigerian movie directed by Biyi Bandele and produced in 2003. Since its publication, it has received several awards and nominations.
Awards For Half of a Yellow Sun
2007 PEN Open Book Award
2007 Anisfield-Wolf Book Award for Fiction
2007 Orange Broadband Prize for Fiction
Best of the Best in the 2015 Bailey's Women's Prize for Fiction
Winner of Winners in 2020 in the 25th anniversary of Women's Prize for Fiction
Nominations
the 2006 33rd Annual National Book Critics Circle Prize
Best Book (Africa) in the 2007 Commonwealth Writers' Prize
The Richard & Judy Best Read of the Year in the 2007 British Book Awards
The 2007 James Tait Black Memorial Prize
 the 2008 International Impac Dublin Award
Americanah
Americanah is Adichie's third novel, published on 14th May 2013. This novel is about a young Nigerian girl Ifemelu, who travels to America for her studies. And her secondary school sweetheart, Obinze, travels to London after being denied a visa by the US. Ifemelu discovers, for the first time, what it means to be black and struggles with racism. This led to her going into blogging. The blog, "Raceteenth or Various Observations About American Blacks by a non-American Black," exposed racism in America.
Inspired by the kind of experience she had on her arrival to Eastern Connecticut, Chimamanda penned these experiences with the characters in the novel. The novel reveals the struggles a Black African faces in the midst of the white and even Black Americans.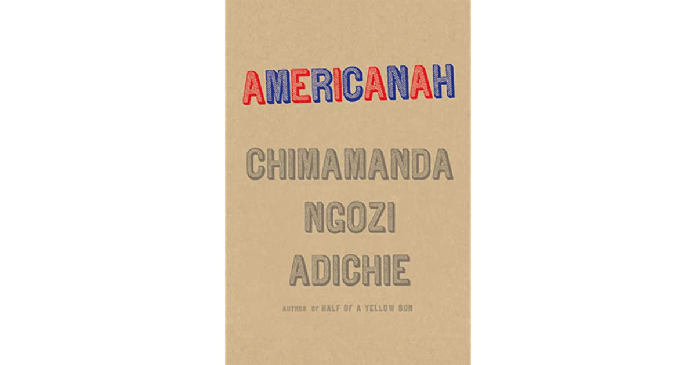 Awards For Americanah
Fiction award for the 2013 National Book Critics Circle Award
Chicago Tribune Heartland Prize in 2013
Winner of the 2017 One Book One New York program
Nominations
2014 Bailey's Women's Book Prize for Fiction
2015 International Impac Dublin Award