Carlos Slim Helu is a Mexican entrepreneur of Lebanese origin who was ranked as the richest individual on earth for three consecutive years, since 2010. He made most of his fortune through extensive holdings in the Groupo Carso Group. Aside from his investment interests, he is also a philanthropist, who has made sizeable donations to numerous causes in his country and abroad. He is currently one of the three richest men in the world, despite changes in the Mexican telecom landscape, where he has prospered greatly over the past two decades. Slim founded three non-profit foundations concentrating on Mexico City: one for the arts, education and health care, one for sports and one for downtown restoration. Mr Slim owns the Duke Seamans mansion, a 1901 Beaux arts house on 5th Avenue in New York City, which he bought for $44 million in 2010. The mansion is 20,000 sq ft large and has 12 bedrooms, 14 bathrooms, and a doctor's office in the basement Take a look at the amazing pictures of the billionaire's house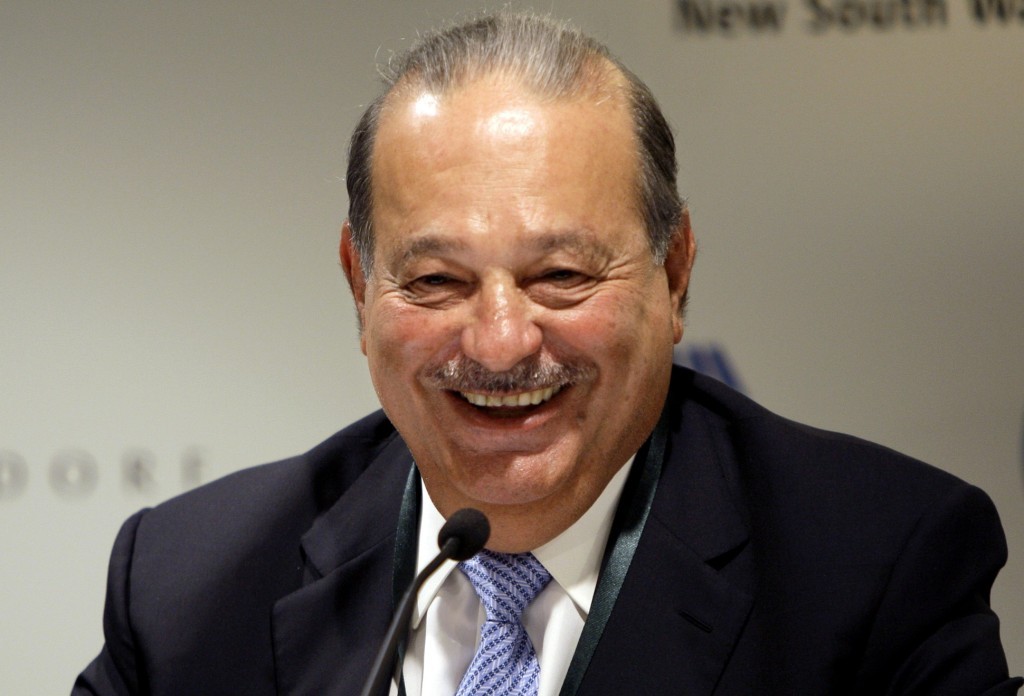 Carlos Slim's House
Slim leads a lifestyle that deviates from that of mainstream billionaires. Instead of a lavish spending and flashy purchases of homes, he has lived in one private home for four decades, and counting. The mansion is located in Lomas de Chapultepec, an area of Mexico City that is a reserve for the financial elites of Mexico. His workplace is a mere 3 miles away from the house.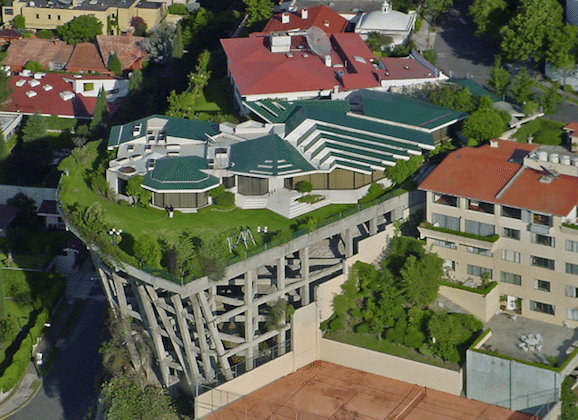 Design of the House
The Carlos Slim house is a six-bedroom building, housing his family before the children grew up and moved out. The interior design features simplistic nuances, with bright colors adorning the walls and the doors. There is a beige hue that is accentuated by light from the charming chandeliers. In the same manner, the outer walls are also painted with bright colors.
The landscaping design was made to accommodate the tastes of the mogul. He prefers extra wide spaces, hence there are beautiful gardens in the compound, which also serve as the source of flowers for the interior ambient atmosphere. Reverting back indoors, the furnishings are all elegant and tasteful, but surprisingly not a testimony of the vast wealth of the owners. There are the usual religious relics in adorning various parts of the walls and desks, and that is all it is about the Carlos Slim house.
Price of the House
In former interviews, before he acquired his New York mansion, Carlos Slim was famously asked why he would not go for the high – end palatial homes available as toys for the individuals in his wealth class. He simply replied that such a venture would not suit him, as he would be at loss on what to do with the extra empty rooms. He however spent more than $20, 000, in the conversion of this house to its present comfortable status as a contemporary home.
The Duke Seman's Mansion
In addition to his mainstream house in Mexico City, he added another fabulous, multiple – storied house in New York city. He paid a cool $44 million for it, acquiring it from Tamil Sapir, in 2010. The second Carlos Slim house is a typical townhouse, from one of the most exclusive streets in the world, Fifth Avenue.
To say that this building is a palatial pad is an understatement. It still retains the elegance that it had before the wars rendered vagaries upon its facade. Inside, renovation was still badly needed, but that is may have been a non issue to Slim. The boulevard upon which it stands had all been taken over, with the Duke Mansion the only remaining unclaimed house for a home. Being a family man, he chose to live a close-knit lifestyle, making sure that all family members would meet each other at home. A great example of this is his choice of the workplace, he works just a crow's flight away from home.
Citations: Carlos Slim Helú. (2013). The Biography Channel website. Retrieved 07:46, Oct 04, 2013