Apostle Joshua Selman (born 25th June 1980, Age: 42 years old) is a renowned Nigerian gospel preacher and Televangelist. He is well recognized as the founder and senior pastor of the gospel ministry, Eternity Network International (ENI), also known as Koinonia Global.
Unarguably, Johnson Selman and his ministry have gained much fame and popularity in Nigeria and across the country. He is also notable for his method of teaching and preaching the word of God, releasing powerful utterances. Let's look at the biography of this man of God and the controversy he has been involved in if any.
Profile Summary Of Apostle Joshua Selman
Full name: Joshua Selman Nimmak
Date of Birth: 25th June 1980
Age: 42 years old
Place of Birth: Jos, Plateau State
State of Origin: Plateau State
Nationality: Nigerian
Marital Status: Single
Education: Ahmadu Bello University Zaria, Kaduna State, Nigeria.
Occupation: Gospel preacher, Televangelist
Ministry: Eternity Network International (ENI)
Apostle Joshua Selman is From Zaria, Kaduna State
Joshua Selman Nimmak was born on 25th June 1980 into a Christian family in Jos, Plateau State, Nigeria. Although he was born in Jos, the 42-year-old hails from Zaria in Kaduna State. Kaduna State can be found in the northern part of Nigeria, and it is predominated by the Hausas. He grew up and had his early education in his hometown in Zaria.
While he was growing up, Joshua is usually seen studying the word of God and engaging in prayers rather than playing with other children in the neighborhood. His love and passion for the things of God endeared him to some Christian mentors who contributed to the foundation he's got in Christian conduct and character.
He Came From a Long-Established Christian Family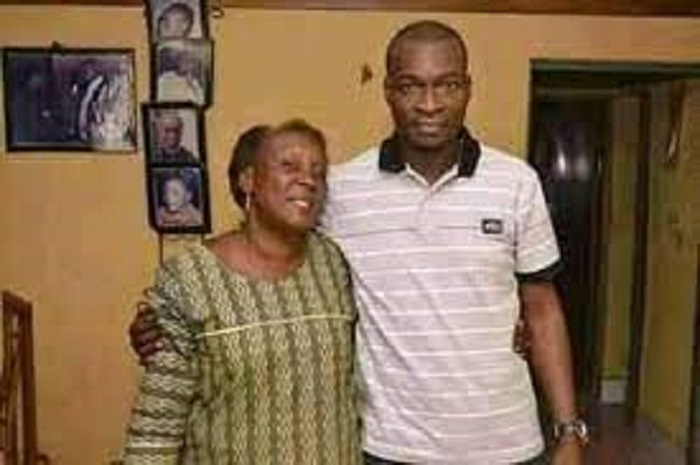 Apostle Joshua Selman is the second out of four children born to his parents, and he has an elder sister with two younger brothers. There are no details about what his parents and siblings do for a living. Nevertheless, it is known that his parents gave him a good foundation in the Christian way and support in his ministerial work. Apostle Selman introduced his parents to the congregation in one of his services in early 2021, expressing how they gave him a strong foundation that largely contributed to his success in the ministry today.
His Maternal grandfather was the first president of the Church of Christ In Nations (COCIN)
Reports have it that Apostle Selman's maternal grandfather, Rev. Rindap Damina Bawado, was the first president of the Church of Christ In Nations (COCIN) and served from 1951-1981. Even though Christianity had not been widely accepted during the period, Rev. Rindap remained a strong Christian, fighting hard against the many traditional worships in the community. Before he died in 1993, Rev. Rindap converted many souls to Christianity in Northern Nigeria, where the church is located, and equally established maximum Christian conducts in his family.
Apostle Joshua Selman Started Preaching The Gospel in His University Days
Johnson encountered the Lord as a child, thanks to his Christian family and the Sunday school classes he attended back in his family church in Zaria. According to him, he got baptized in his secondary school days when the school would invite several ministers of God to preach for the students almost every morning after the assembly. On one occasion, Joshua felt the need and decided to surrender his life to Jesus Christ. Hence, he received the baptism of the Holy Spirit.
After his secondary education, he proceeded to study at Ahmadu Bello University Zaria and graduated with a bachelor's degree in Chemical Engineering. As an undergraduate in ABU, Zaria, Selman did not retrace from the steps he started with. He frequently organized Christian gatherings, wherein he preached and shared the word of God with his fellow students. He would also go around the neighborhood to share insights from the bible with people.
He Founded His Ministry, Eternity Network International, At Age 30
Even though Johnson began preaching in his undergraduate days, he went into full-time ministry just after graduating from the university. Before he found his own ministry, he was an assistant pastor at Christ Gospel Church, Samaturu, Zaria, in Kaduna State, and later rose to become a senior pastor. Also, before the birth of ENI, Apostle Selman had organized several crusades and apostolic meetings in Nigeria, covering areas like Kaduna, Jos, etc.
In March 2011, he founded Eternity Network International (ENI), whose vision is emulating and living out the fullness of God's life on earth. Its mission statements, among others, are to seek and save the lost, to demonstrate the power of the Holy Spirit, and to reveal the kingdom's wealth and finance God's end-time agenda. The ministry does not have extensions yet but is currently located at No 15/16 Alin Basawa Road, CGC, Opposite 2nd ECWA Church, New Extension, Samaru in Zaria, Nigeria.
Under the umbrella of Eternity Network is another two organizations; Koinonia global and ENI school of ministry.
Koinonia Global
Koinonia, meaning intimacy, is an evangelical department of the church committed to training individuals devoted to having a closer spiritual relationship with God and seeking the advancement of the kingdom business. Koinonia holds its meeting at the church venue every Friday of the week by 6 pm, Nigerian time.
ENI School of Ministry
ENI School of Ministry is a bible ministry concerned with training and mentoring individuals, especially young people who have interests to go into ministry, leadership, politics, or know more about the ministration of the word of God. The program lasts for a period of six months for each section and covers courses like Ministry, Personal Transformation and self-discovery, Pneumatology Leadership, etc.
How Successful Apostle Joshua Selma's Ministry Has Been
Apostle Johnson Selman did not fail to recognize some heavily anointed men of God who serve as his mentor over the course of his ministry. He usually describes himself as a man of many graces, having been influenced by such men of God as Bishop David O. Oyedepo, Reinhard Bonnke, Benny Hinn, T. L Osbourne, and others.
Through his ministry and other Christian programs under it, Johnson Selman has touched many lives with his life-transforming messages. Talk about a man, whom God has blessed with a deep knowledge of his word, and Apostle Joshua Selman comes to mind. His kind of teaching and pattern of preaching has earned him positions in many top gospel events, making him one of the most popular pastors in Nigeria.
He has preached and still preaches the gospel message not only in Nigeria but also across the continent. His preaching mostly stands on revealing more of the image of God and understanding the things of the spirit. The man of God is also into writing gospel literature and Christian inspirational books. His books, which are highly motivational and inspiring, have become one of the most sought-after Christian books in the country.
Below is a list of some of Apostle Joshua Selman books
Admonitions
Above the Storms
A Witness to the Truth
Altars and Foundations
A Night of Prevailing Prayers
A Discussion on Kingdom Truths
A Night of Supernatural Visitation
Accessing the Deep Things of God
Activating Breakthroughs (The Ministry of Destiny Helpers)
His Controversial Statement About Lagos/Abeokuta and the Outcome
In July 2020, Apostle Joshua Selman was embroiled in a controversy about a statement he made at a pastors conference. In the meeting, he said that anyone who desires to be famous and popular in Nigeria must step foot in Lagos or Abeokuta prophetically. His reason for making this statement is that the two cities are covenanted in the spiritual realm for those who understand the things of the spirit. This statement caused a brouhaha among his fans and critics with lots of disagreement, name-calling, and words batters.
To clarify the fracas his statement caused, the man of God did an interview with Pastor Dele Osunmakinde. In the short video, Apostle Selman admitted that he is still a human who can make mistakes. He said that the statement he made was not taught as a doctrine but was rather said as a man, which he is. He expressed that he is still a student and can take corrections anytime his attention is being drawn to it, provided it is the truth of God. In addition, he advised that people should not find joy in tearing down others but rather let on corrections with love.