Victor AD (Real Name: Victor Adere, born 2 August 1993) is a fast-rising Nigerian Afropop songwriter, recording artist, motivational speaker, and stage performer from Ugheli, Delta State. He is known for his 2018 hit single "Wetin we gain." 
The artist has taken the Nigerian music industry by storm with his artistic mastery of words and melody. Victor AD has become a formidable force to reckon with in the music industry, and his net worth is estimated between $800,000 and $1 million. He made his wealth through his numerous endorsement deals, views from his monetized YouTube account, music and lucrative record deal, concerts, and functions, and giving motivational speeches to people in need.
Profile Summary of Victor AD
Name: Victor Eugenie Adere
Date of Birth: 2nd August 1993
Age: 29 years old
State of Origin: Delta State
Nationality: Nigerian
Profession: Singer
Place of Birth: Kirikiri, Lagos State
Education: Electrical Electronics
Alma Mata: Federal Polytechnic Auchi
Record Label: SJW Entertainments
Net Worth: $800, 000 to $1 million
Originally from Warri, Delta State, Victor AD was Born in Kirikiri, Apapa, Lagos State
The Urhobo-born versatile and creative artist Victor was raised on the streets of Lagos, South-Western Nigeria. He attended Heritage International School in Lagos, where he got his First School Leaving Certificate. Along with his parents and family, Victor lived in Lagos for eight years before relocating to Warri, Delta State, his hometown.
While in Warri, he attended Ekpan Secondary School, where he got his West African Senior Secondary Certificate. He proceeded to Federal Auchi Polytechnic, where he got a degree in Electrical Electronics Engineering. While in school, he was popular on campus as an artist. After graduating from school, he started his music career full-time.
He Grew Up With His Parents And Three Siblings
Victor is the first child of four children. Sadly, he lost his father in 2019, and little is known about his mother. However, we know he loves her dearly and spends lavishly on her. More so, nothing much is known about his other sister, but his younger brother is also a fast-rising artist. Meet his known siblings below:
Joshua Adere
Joshua is a young talented singer like his elder brother Victor. He released his first official single, "Your hand," an inspirational song produced by Kizzybeat. He also sings motivational songs like his elder brother and is very successful in his endeavors but looks to his brother for inspiration.
Sandra Adere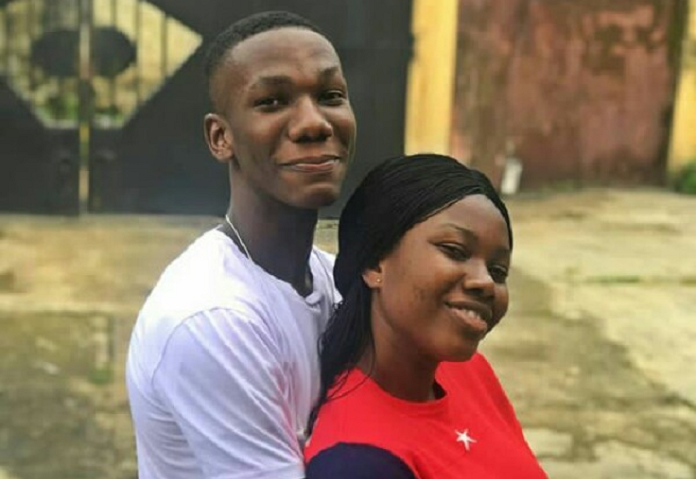 Little is known about Victor's younger sister. However, sometime in 2019, it was reported that Sandra was a student of Federal Polytechnic Auchi, Edo state. The same school her brother attended. The school authorities called out the students from their hostels and announced that Victor Adere's sister is now their colleague. They asked the students to take good care of her.
Victor AD Began His Music Career in 2014
At the tender age of 6, it was evident that Victor would be a star. He engaged in all kinds of musical activities like writing songs and singing. His childhood experiences in Lagos inspired him. Victor's music genre is Afropop, and his music is inspired by Late Bob Marley, Lucky Dube, Michael Jackson, Sunny Ade, and contemporary act Wizkid.
He started music as a leader in a music band in Delta State. During his school days at Auchi, he was voted as the best music artist in a competition organized by the school Student Union Government. He ventured into music full time in 2014, and his debut solo was "Jowo," produced by kulboybeat. The track was a banger, and it was also used as a theme song for Radio Continental.
The singer has worked with various producers like kulboybeat, Mr. Nolimitz, and Kizzybeat. In 2017, Victor released the track "No Idea." The song's video went viral, and Cinema House Images and various TV stations endorsed the video. Thus, adding to his popularity.
His 2018 Track, "Wetin We Gain," Brought Him into the Limelight
On 17th June 2018, Victor AD released his mega-hit song "Wetin we gain," which serves as a motivational music to check and balance how much progress you made last year, learn from your mistakes, and do the New Year differently, so there can be progress. The song was an instant hit that led to his discovery by Sean Efosa, the Chief Executive Officer of management company Longitude Promotions.
Also, he found fortune with Ghanaian music label Etins Records, which made it official and signed a multimillion multi Album records deal with him. The record label even bought him a Mercedes Benz 4Matic Sedan and a beautiful house in Lagos to focus on making more exciting music. The song was a career breakthrough for him because of the massive airplay and massive views on YouTube. The music was produced by Kizzybeat and released under Etin Records. The video of the song was shot and directed by Dindu.
On 26th January 2020, Victor featured multi-award-winning artist Davido in the track "Tire You." Victor AD is currently signed to Sir Justine World Entertainment (SJW Entertainment), a deal worth millions. He had been on tour in the world-renowned O2 Arena in London with Davido, and his performance was a total shut down. He went further and released another single, "Emoji," which received massive airplay. On 2nd August 2019, Victor AD released his long-anticipated Extended Play (EP) RED EYE. Its seven tracks are dedicated to all the ghetto kids out there struggling to make ends meet.
His Music Career Has Been His Major Source of Wealth
For a career spanning close to a decade, Victor AD has amassed huge wealth through his career, and his net worth is currently estimated to be somewhere between $800,000 and $1 million. Victor's songs give a voice and motivation to all the street hustlers to work hard without relenting, encouraging them that one day the struggle will pay off. He understands their plight because he was once in the ghetto too. These events greatly enriched Victor; he earns money from his record deal, sales of his songs, shows, concerts, his monetized YouTube account, and his motivational speeches. He is the brand ambassador of PickmeUp and Adonko Bitters.
Victor is one of the most sought out artists in the music industry who brings out originality and conscious music intended to heal, motivate and create awareness of the state of things on the streets. It is no wonder on 16th November 2019, he released the track "Too Much Money" to identify that, yes, he is indeed chopping money he has worked hard for. As he grows bigger, so does his wealth.
Ways Victor AD makes money include the following:
Record deal
sales of his songs
shows and concerts
YouTube account
motivational speeches
Victor AD's Awards
So far in his career, Victor AD has bagged the following awards:
Ghana Meets Naija: Recognition Award 2018
Sound City Music Award: Best Pop Single and Best New Act 2018
Ghana Music Awards: Best Naija Act 2019