Smart entrepreneurs wishing to earn decent cash from online businesses and activists wishing to voice their opinions unimpeded in Nigeria have turned to blogging. As a matter of fact, Nigerians are among some of the most prolific and successful bloggers in Africa. This does not mean that all bloggers in Nigeria are successful in the industry; some are still struggling to establish.
The successful blogs are those that receive a lot of traffic, rank higher on major search engines and serve the purpose for which they were created such as generating revenues or airing views. When it comes to picking the top blogs in Nigeria, it becomes a little bit difficult because blogs deal with different niches or industries. The best way to rank these blogs is to take into account their revenue potential and the level of influence the blogs have on their readers.
1. Linda Ikeji Blog (lindaikeji.blogspot.com/)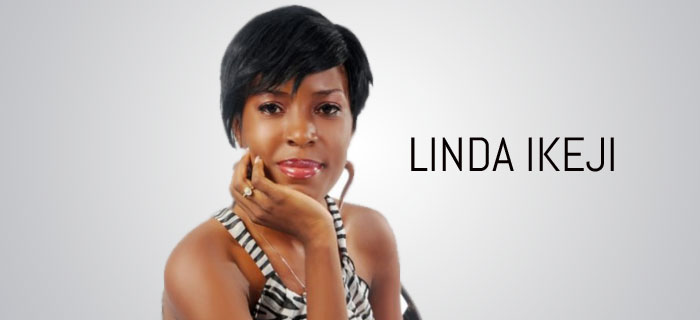 Since it debuted in 2006, Linda Ikeji blog has been growing in popularity and is currently perhaps Africa's best blog. This blog features raw unfiltered gossip on a number of issues. It also deals with news, events, entertainment, fashion, beauty, lifestyle and inspiration. The blog is so successful that it is currently receiving interest from Forbes Africa and BBC.
See Also: 10 Most Popular Websites in Nigeria
2. Bella Naija Blog (bellanaija.com/ )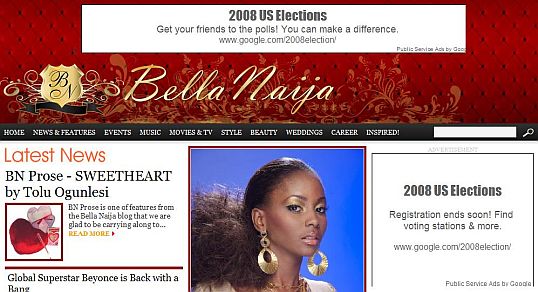 Bella Naija blog was started in 2006 by Uche Eze and it has since been growing in popularity. It is currently one of the most successful blogs in Nigeria dealing with lifestyle, fashion and entertainment. It is believed that Uche and her blog have inspired the widespread use of the word "Naija" by Nigerians.
3. The Punch Blog (punchng.com/)
This blog is fast growing in popularity and it will not be surprising if it makes it to the topmost position in the near feature. It specializes in news, politics, business, sports, entertainment, health, and food and beverages. The Punch is highly interactive, influential and provides quality content to its readers. This is why the blog is so popular.
4. Hot Nigerian Jobs (hotnigerianjobs.com/)
For job seekers in Nigeria, this is the blog to watch. It contains the biggest collection of job opportunities and keeps updating the list. Not only can visitors search for jobs, they can also post jobs if they are in need of professionals for their companies. These services are both free of charge. The blogs interface also makes it easy to use.
5. OluFamous.Com (www.olufamous.com/)
Another blog that makes it to the list of top 10 blogs in Nigeria is OluFamous.com. The proprietor of the blog, Olu, is a former journalist and brought with him his experience in gathering and reporting news in to blogging. This is why he has managed to keep his audience captivated by the gossipy stuff in his blog. You will love this platform.
See Also Top 10 Apps for Nigerians
6. 360nobs.com (http://www.360nobs.com/)
If you want entertainment powerhouse then you need to checkout this blog. It is best known for its 'swagz' but it has much more. This Nigeria-based blog offers all round entertainment, celebrity gossips and lifestyle. It also offers job vacancies for those who are seeking for employment opportunities. You can check it out.
7. NotjustOk.com
A team of dedicated bloggers led by Mola Ogundele is in the process of developing what promises to be the best music portal on Nigeria. Even now, the blog is entertaining its visitors with the most current Nigerian music. You can listen to both audio and video music directly from the portal.
8. Naij.com
There is confusion as to whether Naij.com blog belongs to a Nigerian or an Australian. However, what is clear is that this blog is one of the most popular and successful blogs in Nigeria. It is a news blog that discusses Nigerian political developments as well as other interesting news.
9. Pulse.ng
If you need pure, unadulterated Nigerian entertainment then you can find it in the Pulse.ng blog. It features the best of gists in music, lifestyle, movies and events. You will find the latest Nigerian music, Nigerian movies as well related news when you need them.
10. Miss Petite Nigeria (misspetitenigeria.blogspot.com/)
Miss Petite Nigeria blog is coming up so steadily and is promising to be one of the best blogs in Nigeria in the nearest future. It serves fresh, hot and original Nigerian entertainment, fashion and lifestyle gists. It also features the latest and most interesting world news.