Science courses are those that are concerned with the physical world and its occurrences. It necessitates unbiased observations as well as systematic experimentation. Secondary school graduates who wish to further their education in the sciences, have to go through the best science courses in Nigeria. They are to put into consideration the marketability of the course before venturing into it.
Some science courses in Nigeria are known to lack practice grounds, which means they don't have value in the country. All of these factors should be considered before selecting or advising someone on a science course. We have taken the time to analyze the best science courses in Nigeria and outline the reasons why they should be regarded as the best in the country. We take into cognizance the state of the unemployment rate in the country and the need for some science courses.
Best Science Courses To Study in Nigeria
Science courses are known to have a lot of advantages in Nigeria, but there are others that aren't worth studying in the country. Some of the courses that lack value in Nigeria may have highly rated values outside the country. But the question is, are you studying in your country to get highly rated outside your country?
This is why parents and students have to go through the advantages of some of the outlined science courses. Also, consider the value and acceptability of the course in the country before embarking on it or advising someone to embark on it.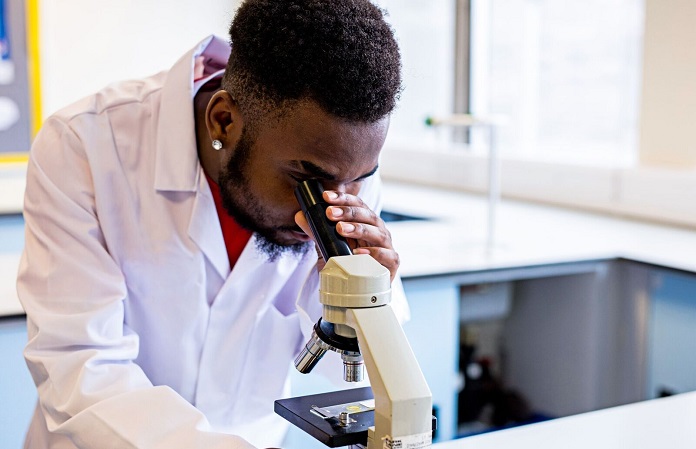 Below are some of the best science courses studied in Nigeria as they are categorized according to their faculty in Nigerian Universities:
Health Science Courses to Study in Nigeria
Health sciences are those that have health or health care as a key component of their subject matter. Health sciences are related to a variety of academic areas, including STEM and new patient safety disciplines. Below are some of the best science courses in the health sciences.
1. Medicine
Medicine is a field of study that focuses on health and covers diagnosis, treatment, medical research, and the prevention of disease. Because of the numerous employment prospects, medicine is currently the most rated science course in Nigeria. Medicine has a wide range of specializations and some of them are as follows:
Anesthesiology
Allergy and immunology
Diagnostic radiology
Dermatology
Family medicine
Emergency medicine
Neurology
Internal medicine
Nuclear medicine
Medical genetics
Ophthalmology
Obstetrics and gynecology
Pediatrics
Pathology
Psychiatry
Physical medicine and rehabilitation
Radiation oncology
Preventive medicine
Urology
Surgery
All the above-listed specialties are areas in medicine one can divert to and still have a good career.
Best Universities to Study Medicine in Nigeria
Most of the federal and state-managed and even private universities in Nigeria are accredited to offer the study of medicine. But there are universities that have been proven outstanding in the course, and they are as follows:
The University of Lagos, College of Medicine
The University of Ilorin, Kwara State College of Medicine
University of Ibadan, Oyo State, College of Medicine
Obafemi Awolowo University, Ile Ife College of health sciences
University of Nigeria, Ozara-Ituku, Enugu State College of Medicine
Ahmadu Bello University, Zaria, Kaduna State, Faculty of Medicine,
Lagos State Teaching Hospital (LASUTH)
College of Health Science, Abraka (DELSU)
Niger Delta University (NDU)
Abia State University
University of Port-Harcourt
Ambrose Alli University, Ekpoma
Madonna University, Nigeria
Bayero University, Kano
2. Nursing / Nursing Science
Nursing is one of the most in-demand occupations in Nigeria. Nurses have a lot of responsibility, but they also get a lot of incentives and personal fulfillment. They assist patients at their lowest and most vulnerable times and remain by their side throughout the recovery process.
It should come as no surprise that a nurse's profession is secure, stable, and pays well. While many nurses (rightly) grumble that their pay does not compensate for the stress, night hours, and overwork, they will not be laid off, especially during difficult times such as economic downturns. Nursing as a course has the following branches:
Pediatric nursing
Midwife nursing
Anesthetists nursing
Orthopedic nursing
Clinical nursing
Neonatal nursing
Geriatric nursing
From the above areas of specialties in nursing, a student will have to make a choice and build a profession from it.
Best Universities to Study Nursing in Nigeria
Below are some universities that have reputable functioning schools of nursing in Nigeria:
University Of Calabar (UNICAL)
Obafemi Awolowo University (OAU)
University Of Benin (UNIBEN)
University Of Uyo (UNIUYO)
University Of Ibadan (UI)
University Of Benin (UNIBEN)
University Of Lagos (UNILAG)
University Of Nigeria (UNN)
Ahmadu Bello University, Zaria (ABU)
Ladoke Akintola University (LAUTECH)
Lagos State University (LASU)
Nnamdi Azikiwe University (UNIZIK)
3. Pharmacy
The science of making and delivering medicinal medications is known as a pharmacy. Pharmacy studies include chemistry and pharmaceutics, among other specialized areas. A pharmacist is a qualified healthcare practitioner who specializes in providing patients with information about various medications and treatment procedures.
You will also benefit from career stability as a pharmacy graduate because the skills taught in a pharmacy degree are specialized and pharmacist knowledge is desired both nationally and internationally. Aside from several employment positions, a degree in pharmacy allows you to access a range of sectors.
The majority of graduates work as health professionals because the program is structured for that purpose, although many pharmacy students also work in business, sales, and finance, or in the childcare, health, and education industries.
Below are some departments that can be found in the Faculty of Pharmaceutical Sciences in Nigerian universities:
Pharmacognosy
Pharmaceutical Chemistry and Industrial Pharmacy
Pharmacology and Toxicology
Clinical Pharmacy and Pharmacy Management
Pharmaceutics
Pharmaceutical Technology and Industrial Pharmacy
Best Universities to Study Pharmacy in Nigeria
There are other universities that are not listed but still offer the course in Nigeria. Below are the universities that offer the study of pharmacy in an exceptional way in Nigeria:
University Of Nigeria, Nsukka (UNN)
University Of Benin (UNIBEN)
Bayero University, Kano (BUK)
University Of Ibadan (UI)
Obafemi Awolowo University (OAU)
University Of Lagos (UNILAG)
University Of Jos (UNIJOS)
Nnamdi Azikiwe University, Awka (NAU)
Ahmadu Bello University, Zaria (ABU)
Olabisi Onabanjo University (OOU)
4. Dentistry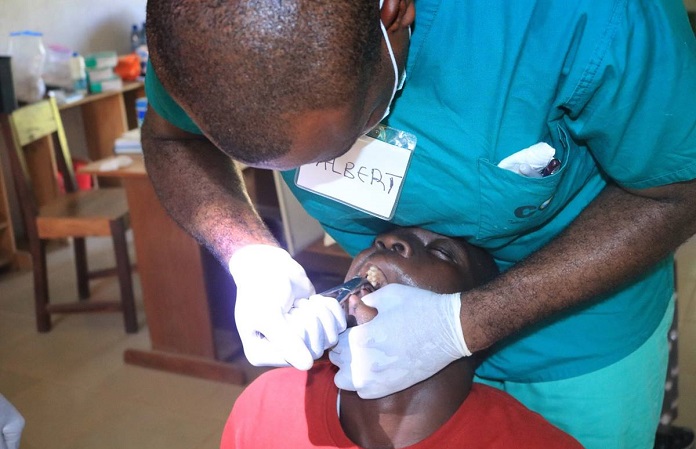 Dentistry, also known as dental medicine or oral medicine, is a field of medicine that studies, diagnoses, prevents, and treats illnesses, disorders, and ailments of the oral cavity (the mouth), particularly the dentition (the growth and arrangement of teeth) and the oral mucosa.
This is one of the best science courses to study in Nigeria as thousands of students aspire to gain admission to study the course. Overall, dentistry is a good and fantastic career option for science students to pursue. This course is globally recognized, respected, and valued, and it provides you with several employment prospects in Nigeria and beyond. With a degree in dentistry, you may also open your own dental office to treat patients.
Best Universities to Study Dentistry in Nigeria
College Of Medicine, University Of Lagos, Idi-Raba
College Of Health Sciences, Obafemi Awolowo University, Ile-Ife
College Of Medicine, University Of Ibadan
College Of Medical Sciences, University Of Benin
Faculty Of Dentistry, Bayero University Kano
5. Medical Laboratory Sciences
A clinical laboratory test to identify, diagnose, monitor, and treat diseases. The study of this is known as medical laboratory science. Blood, tissue, and bodily fluids may all be chemically analyzed and tested for alien organisms and abnormalities.
A graduate of medical laboratory science is automatically inducted as a member of the Association of Medical Laboratory Scientists Of Nigeria. This then takes you to another level, which is the one-year induction. Thereby offering you a registration opportunity to join the Institute of Medical Laboratory Sciences and Technology of Nigeria. Being a member of the institution offers one the opportunity to practice as a Med Lab scientist.
Below are some disciplines under Medical Laboratory Science in Nigeria:
Hematology
Clinical chemistry
Histopathology and Immunology
Medical microbiology
Pharmacology and instrumentation
Nigeria's Best Medical Laboratory Science Universities
University of Benin (UNIBEN)
University of Calabar (UNICAL)
Ebonyi State University
University of Ibadan (UI)
University of Jos (UNIJOS)
University of Lagos (UNILAG)
Ladoke Akintola University of Technology (LAUTECH)
Niger Delta University (NDU)
Nnamdi Azikiwe University, Awka (UNIZIK)
University of Nigeria, Nsukka (UNN)
6. Radiography
Radiography is the art and science of using radiation to make images of the human body's tissues, bones, organs, and veins. These pictures are interpreted or diagnosed by radiologists, doctors who have received particular training in interpreting diagnostic images.
Radiography is one of the most promising paramedical professions in Nigeria. Radiographers have high job prospects both in the country and abroad. With the expansion of health-care services, radiographers are in high demand in nursing homes, hospitals, diagnostic centers, and super-specialty hospitals.
Below are some areas of specialization for a radiographer in Nigeria:
Computer Tomography (CT)
Magnetic Resonance Imaging (MRI)
Bone Densitometry
Mammography
Nuclear Medicine
Best Universities to Study Radiography in Nigeria
The following are the best universities that offer radiography in Nigeria:
Nnamdi Azikiwe University
University of Calabar
University Of Lagos
University Of Uyo
University of Nigeria, Nsukka
Pure and Natural Science Courses to Study in Nigeria
Pure sciences are concerned with the study of natural events in order to comprehend them and construct scientific theories to explain them without regard to their application. It comprises an experimental approach to examining nature in an attempt to satisfy the urge to know. The natural sciences are the sciences that use scientific methods to describe the principles that govern the natural world.
7. Microbiology
The study of the biology of tiny creatures such as viruses, bacteria, algae, fungus, slime molds, and protozoa is known as microbiology. A microbiologist's job is useful in numerous industries, and you should investigate which occupations are suited to this vocation. You should be aware that, just as many top professional medical courses are regarded in our country, the area of microbiology is equally important with its numerous employment prospects.
A career as a microbiologist is quite promising, and this field offers several chances. Because this course is taught in many Nigerian colleges, it is only fair that prospective microbiologists are aware of the job options available in this field. Depending on the company, a microbiologist can work in hospitals, health laboratories, the oil and gas industry, the education sector, and so on.
Below are some of the career options for a microbiologist in Nigeria:
Medical microbiology
Industrial microbiology
Technical microbiology
Petroleum microbiology
Best Universities to Study Microbiology in Nigeria
The following universities are institutions known for having the best laboratories for the study of microbiology in Nigeria:
University of Calabar
Bayero University, Kano
Ekiti State University
Federal University of Technology, Akure
Lead City University
Niger Delta University (NDU)
Obafemi Awolowo University (OAU)
University of Ilorin (UNILORIN)
University of Lagos (UNILAG)
University of Port-Harcourt (UNIPORT)
8. Computer Science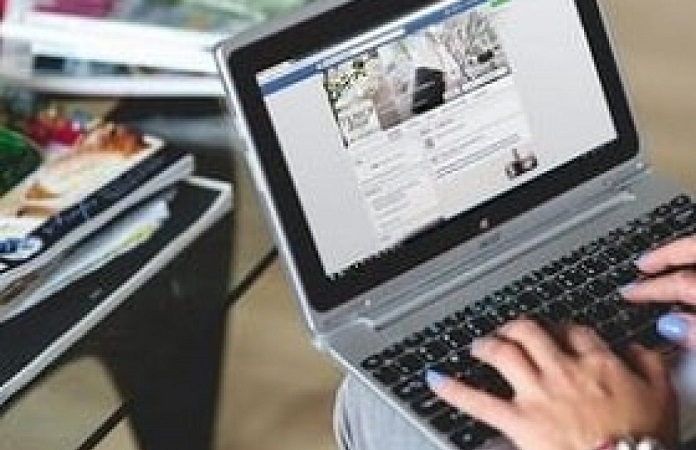 Computer Science is the study of computer systems and computers, including their theoretical and analytical underpinnings, hardware and software, and information processing applications. Computer science is the study of algorithms and data structures, computer and network architecture, data and information process modeling, and artificial intelligence.
Computer science is one of five different but interrelated fields, which include computer engineering, computer science, information systems, information technology, and software engineering. As a result of the advancement and innovation of information technology (IT), computer science is one of the most popular disciplines at the university. Computer science is one of the most popular subjects that require high-quality study in today's environment.
Top Tertiary Institutions in Nigeria for Computer Science
Ahmadu Bello University, Zaria
Ambrose Alli University, Ekpoma
Bauchi State University, Gadau
Bayero University, Kano
University Of Cross River State (UNICROSS)
Federal University Of Technology Akure
Federal University of Technology Yola
Federal University of Technology, Owerri (FUTO)
Imo State University, Owerri (IMSU)
Kaduna State University, Kaduna (KASU)
9. Zoology
Zoology is a branch of science that studies anatomy and physiology of both living and extinct animals, as well as embryology, genetics, evolution, classification, habits, activities, and dispersion.
Professional scientists work in research labs, academic institutions, or in the field. They can observe animal behavior and growth in captivity or in their natural surroundings. They also write research papers, publish their results in academic publications, give presentations at conferences, and do other things.
Nigerian universities cover the following aspects of the study of Zoology:
Park Naturalist
Aquarist
Zoo Educator
Wildlife Rehabilitator
Marine Biologist
Animal Trainer
Conservation Scientist
The above areas are where one can specialize during and after the study of zoology at a university in Nigeria.
Best Universities for Zoology in Nigeria
University of Ibadan
University of Nigeria
Obafemi Awolowo University
10. Cyber Security Science
Cyber Security studies teach you how to defend computer operating systems, networks, and data against cyber threats. You'll learn how to address the challenges and respond to threats as they occur. This is an approximation of the curriculum for IT security degrees.
Because we live in the digital era, hackers and cyber terrorists have limitless opportunities to target people, government institutions, and even major corporations. Top organizations are prepared to pay a high price for cyber security professionals who can secure their data and eliminate vulnerabilities in order to defend against cyber assaults and security breaches.
Students that study cyber security can specialize in any of the following areas:
Penetration Testing
Data Loss Prevention
Secure Software Development
Incident Response and Forensic Analysis
Governance, Risk, and Compliance
Identity and Access Management
Architecture and Policy
Best Universities in Nigeria for Cyber Security Science
Air Force Institute Of Technology, Kaduna (AFIT)
Bayero University (BUK)
Al-Hikmah University, Illorin (AHU)
Caleb University, Lagos (CUI)
Dominion University, Ibadan
Clifford University, Owerrinta
Elizade University, Ilara-Mokin
Federal University of Technology, Akure (FUTA)
Federal University, Dutse (FUD)
11. Forensic Sciences
Forensic science, commonly known as criminalistics, is a professional path that focuses on the application of science and physical sciences to criminal and civil law investigations.
In Nigeria, forensic science is a vocational subject that entails the critical study of the criminal justice system. Students studying forensic science in Nigeria are taught how to use science and technology in criminal investigations while adhering to a legal standard of criminal investigation protocols and acceptable evidence.
The primary goal of such investigations is to expedite the investigative process while ensuring the accuracy of apprehending and executing the primary offenders of a crime. This tool is extremely useful in criminal investigations and in preventing innocent people from being prosecuted for crimes they did not commit.
The course has the following areas of specialization for graduates to venture into:
Criminology
Victimology
Forensic pathology
Trace evidence analysis
Podiatry
The Best Forensic Science Institution in Nigeria
Nigerian Police Academy (NPA or POLAC), Wudil, Kano State
University of Ibadan (UI) in Oyo State
National Open University of Nigeria (NOUN)
Lead City University (LCU)
Admiralty University (AU) in Delta State
12. Nutrition and Dietetics
Nutrition & Dietetics, a subdiscipline of medicine, is the science that studies food and its impact on human health and general well-being. Nutritionists and dietitians strive to improve people's health and assist them in making better food decisions.
Your studies in human nutrition and dietetics will prepare you to become a registered dietitian (RD) in Nigeria. Which is the only certified health practitioner capable of assessing, diagnosing, and treating nutrition-related issues in individuals or a specific population? You will study how sickness may modify food consumption and nutritional requirements, as well as how to use therapeutic diets to treat a variety of medical conditions.
After completing the four-year academic program at the university, you must complete the requisite one-year internship at a teaching hospital in order to become a Registered Dietitian (RD).
The following are the areas of specialization in the study of nutrition and dietetics:
Human or Clinical Nutrition
Public Health Nutrition
Behavioral Science
Food Science
The Best Nutrition and Dietetics Institutions in Nigeria
Imo State University
University of Agriculture, Abeokuta
Nasarawa State University
University of Nigeria, Nsukka
Michael Okpara, University of Agriculture
13. Statistics
Statistics is the study of data manipulation, which includes methods for gathering, reviewing, analyzing, and drawing conclusions from data. Statistics are divided into two categories: descriptive statistics and inferential statistics. Statistics can help you make better business and investment decisions.
A degree in statistics allows you to pursue a variety of occupations in business, finance, operations management, and other fields. Because of the increasing reliance on data and the necessity for high-level analysis in many businesses, statistics majors are in great demand across the board.
The following are the possible career paths to specialize in with a degree in statistics:
Data scientist
Financial analyst
Business analyst
Cost estimator
Data administrator
Actuary
Best Institution that Offers Statistics in Nigeria
University of Ibadan
University of Nigeria, Nsukka
Ahmadu Bello University
Obafemi Awolowo University
University of Ilorin
Federal University of Technology, Akure
University of Benin
Science and Technology Courses to Study in Nigeria
Science and technology studies are the studies of how society, politics, and culture affect scientific research and technological innovation, and vice versa.
14. Industrial Technology
This is a scientific field concerned with boosting the productivity, profitability, and safety of industrial processes through the application of engineering and manufacturing technology.
The economic transformation agenda establishes the framework for Nigeria's present industrial-technological strategy. The industrialization plan strives to improve worldwide competitiveness in the production of processed and manufactured commodities by connecting industrial activity with primary sector activity, home, international commerce, and service activity.
This is the reason for the introduction of industrial technology to tertiary education in Nigeria. Students who are privileged to be a part of this learning and acquire sound certification in this field stand a greater chance of having the best career.
Nigeria's Best Institution for Industrial Technology
Federal University of Technology, Minna
Michael Okpara University of Agriculture, Umudike
15. Maritime Management and Technology
Marine management and technology is a curriculum that trains students for careers in management within maritime and related industries. The oil and gas industry, shipowner needs, and the technical aspects of the marine sector are all given special attention.
This is one of the best science courses in Nigeria as 60 percent of Nigeria's generated revenue comes from the maritime industry. Yet this industry constantly lacks the manpower for its management and technical needs. The government is doing its part as it established six maritime institutes across the country. Students have a lot of prospects of making a good career in the maritime sector with a good certificate in marine management and technology.
The following are areas a marine management and technology student can specialize in the maritime industry:
Marine Communication
Marine Personnel and Administrative Management
Marine Logistics
Marine cybernetics
Marine Maintenance
Best Institutions that Offer Marine Management and Technology in Nigeria
Below are the Nigerian Maritime Administration and Safety Agency's accredited institutions offering marine management and technology in Nigeria:
Nigerian Maritime Academy, Oron, Akwa Ibom State
Lagos, Federal College of Fisheries and Marine Technology
Charkin Maritime Safety Centre, Rivers State,
Elkins Marine Training International, Owerri, IMO State
Joe Marine Institute of Nautical Studies and Research, Delta State
Coastal Maritime Academy, Ikoyi, Lagos State
Tolmann Allied Services Co. LTD, Port Harcourt, Rivers State
Matral Maritime Training Centre, Amuwo Odofin, Lagos State
Izisco Obos Institute of Maritime Studies and Technology, Effurun, Warri, Delta State
Falck Prime Atlantic, Victoria Island, Lagos State
16. Life Science and Technology
Students in Life Science and Technology (LST) learn how to understand the molecular and structural chemical and biological components of illness-related processes, as well as how to use chemical and biotechnological tools for disease therapy.
Biology, aerobiology, agricultural science, environmental science, animal science, bioinformatics, genomics, proteomics, plant science, synthetic biology, environmental science, public health, modeling, and engineering of living systems are all part of life science and technology.
Reasons to study life science and technology, which is one of the top scientific courses. It enables students to address fundamental questions about themselves, such as "Where did we originate from?" What exactly are we comprised of? What is the origin of our existence? What is our position in the natural world? Where do we fit in the evolutionary tree?
Students who study life science and technology  can venture into the following areas of specialization in Nigeria:
Bioelectronics
Biomaterials
Biopolymer
Environmental health
Fermentation technology
Genomics
Health Sciences
Immunotherapy
Kinesiology
Medical Imaging
Optogenetics
Best Life Science and Technology Institutions in Nigeria
Niger Delta University
Nigerian Defence Academy, Kaduna
Nnamdi Azikiwe University
Ondo State University of Science and Technology
University of Nigeria
University of Cross River State
Veritas University
Yobe State University
Environmental Science Courses to Study in Nigeria
Environmental science is the study of physical, chemical, and biological processes on Earth, as well as the social, political, and cultural activities that affect the globe.
17. Quantity Surveying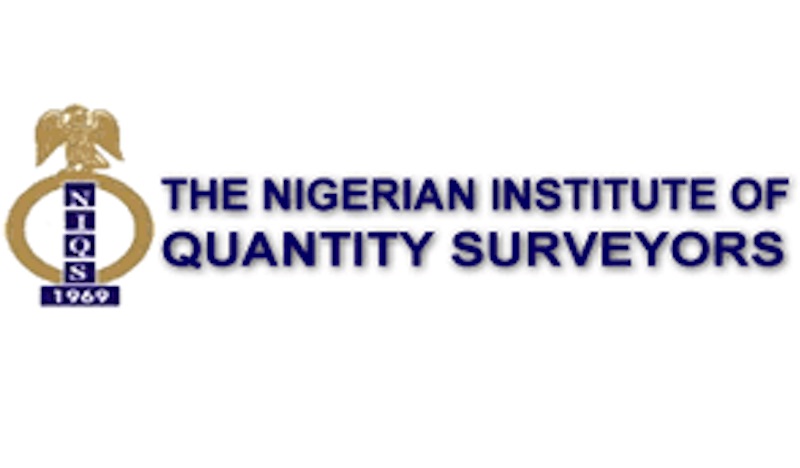 Quantity surveying studies give you specialized expertise in cost planning, procurement procedures, and construction project management. Quantity surveying is an essential component of every building or property management project. A quantity surveyor is in charge of all aspects of building cost management, from the first estimate through project completion, ensuring that everything stays within the budget.
A quantity surveying degree will provide you with a satisfying professional career as one of the best science courses. It will allow you to deal with a diverse range of individuals on a variety of fascinating projects, ranging from tiny structures to major multi-billion naira development sites.
One with a degree in quantity surveying in Nigeria can venture into the following areas:
Building Survey
An architectural technologist
Construction manager
Commercial/residential surveyor
Planning and development survey
Estimator
Site engineer
Project manager
Quantity survey
Urban planning and design
Estate manager
Rural practice survey
Best Quantity Surveying Universities in Nigeria
Ahmadu Bello University, Zaria
Bayero University, Kano
Bauchi State University, Gadau
Bells University of Technology
Caleb University
Enugu State University of Science and Technology
Federal University of Technology, Minna
Federal University of Technology, Akure
Imo State University, Uturu
18. Geology and Mining
Geology is the study of the Earth and its components, the structure of those materials, and the processes that operate on them. It includes the study of previous organisms that lived on our planet. Geology is concerned with the study of how the Earth's materials, structures, processes, and species have evolved over time.
Geology and mining may be highly intriguing and rewarding fields of study. A four-year college degree in geology is required at the very least. Pre-college students who want to be geologists should complete a full course load of college preparatory courses, particularly those in math, science, and writing. Courses in computer science, geography, and communication are also useful.
Employment is frequently found within the following areas.
Groundwater industry
Oil, gas, and petroleum industries
Civil engineering and construction organization
Environmental consultancy firms
With a geology and mining certificate, you can specialize in the following areas:
Energy engineer
Drilling engineer
Minerals surveyor
Sustainability consultancy
Environmental engineer
Quarry manager
Nigeria's Best Geology and Mining Institutions
Nasarawa State University, Keffi
Godfrey Okoye University, Enugu
Enugu State University of Science and Technology (ESUT)
19. Engineering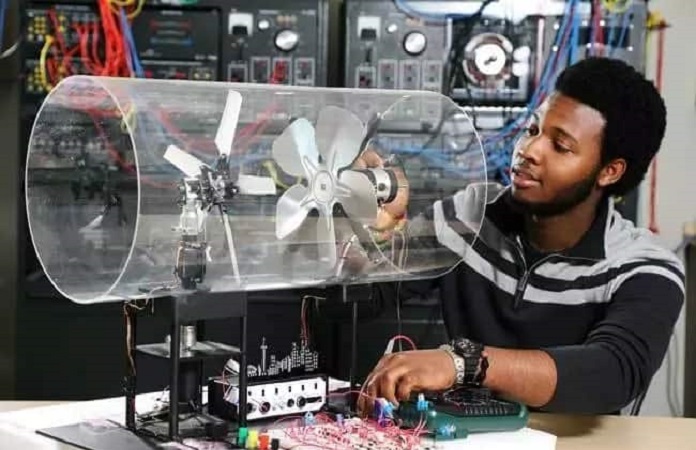 Engineering is the application of mathematics and science to the design, testing, and construction of machines, structures, and processes. Because it is a problem-solving field, studying it can lead to a meaningful career.
The study is a broad field divided into specializations such as civil engineering, petroleum engineering, agricultural and environmental engineering, electrical engineering, industrial production engineering, mechanical engineering, and so on. Engineering is another popular choice among science students and is one of the leading subjects in Nigerian universities.
Engineers from Nigerian universities are worldwide recognized, acknowledged, and compensated remarkably and aggressively for their services in Nigeria and other areas of the globe.
Best Universities to Study Engineering in Nigeria
Below are the best-rated universities in Nigeria that offer the study of Engineering:
Federal University Of Technology Akure (FUTA)
Federal University Of Technology Owerri (FUTO)
University Of Ilorin (UNILORIN)
University Of Lagos (UNILAG)
Obafemi Awolowo University (OAU)
Federal University Of Technology Minna (FUTMINNA)
University Of Benin (UNIBEN)
Ladoke Akintola University Of Technology (LAUTECH)
Olabisi Onabanjo University (OOU)
University Of Nigeria, Nsukka (UNN)
20. Agricultural Sciences
Agricultural sciences are focused on food and fiber processing and production. Among these are soil cultivation, crop production and harvesting, livestock husbandry, and the processing of animals and plant products for human consumption and use.
Among the best science courses in Nigeria, agriculture sciences are rapidly becoming one of the most popular courses to study in Nigeria. Agriculture is the future of the country, and choosing to study the subject will position you to be relevant for the rest of your life.
Agricultural science has the following areas of specialization in Nigeria:
Horticulture and Agronomy
Animal Science
Equine Science
Agricultural Business
Nigerian Universities with the Best Agricultural Sciences Programs
The following universities in Nigeria have the greatest facilities for studying agricultural sciences:
Abia State University
Bayero University
Federal University Of Technology Minna
Imo State University
Kaduna State University
Nasarawa State University
Nnamdi Azikiwe University
Obafemi Awolowo University
University of Ilorin
University Of Benin
University Of Jos
University Of Nigeria
University Of Uyo
List of the Best Science Courses in Nigeria
Medicine
Nursing / Nursing Science
Pharmacy
Dentistry
Medical Laboratory Sciences
Radiography
Microbiology
Computer Sciences
Zoology
Cyber Security Science
Forensic Sciences
Nutrition and Dietetics
Statistics
Industrial Technology
Maritime Management and Technology
Life Science and Technology
Quantity Surveying
Geology and Mining
Engineering
Agricultural Sciences