No matter how much you claim you love someone, it's not complete without using some romantic words. When you are truly in love, you will always have this burning desire to tell your loved one how much you feel about him and these are very strong and emotional words that can penetrate the heart. Most times, I have heard people say that they lack words to express how they feel about that loved ones. The fact is that are lots of words to use, probably you don't just know those words. Love is truly a beautiful thing that few stumble upon, its feeling is far beyond what anyone can imagine. It's rare, but once you find it doesn't let it go. Here are a few best love quotes from him or her.
Here Are True Love Quotes For Her or Him
1. If I had to choose between breathing and loving you I would use my last breath to tell you I love you.
2. It is only with the heart that one can see rightly, what is essential is invisible to the eye.
3. "I wanted to tell you that wherever I am, whatever happens, I'll always think of you, and the time we spent together, as my happiest time. I'd do it all over again if I had the choice. No regrets."
4. "No matter where I went, I always knew my way back to you. You are my compass star.
5. "Even though I found you on an ordinary day, it felt like I found a precious pearl in an oyster when I deep dived into the sea. Baby, you are really that precious to me."
6. "If today I die, I will be at peace because I have known my soul mate and have understood the true meaning of love."
7. "The day I met you I knew that this was not going to be just for a day. I knew that I will see your sweet face every day, that I will know you and live with you for the rest of my life."
8. "I just want to stay by you day and night. The best feeling I get is when I see your face early morning and when I dream about you by night."
9. "I love you and why should I care about what people say about you? No matter what they say, I know that satisfying everyone every time is impossible but pissing them is so much FUN."
10. I love you. You annoy me more than I ever thought possible, but… I want to spend every irritating minute with you.
11. Can miles truly separate you from friends… If you want to be with someone you love, aren't you already there?
12. Other men have seen angels, But I have seen thee, And thou art enough.
13. Came but for friendship, and took away love.
14. Love is life. And if you miss love, you miss life.
15. I miss you, not the "I haven't seen you in a while" kind of miss you, but the "I wish you were here at this very moment" kind of miss you.
16. You come to love not by finding the perfect person, but by learning to see an imperfect person perfectly.
17. Come live with me, and be my love, and we will some new pleasures prove, of golden sands, and crystal brooks, with silken lines and silver hooks.
18. "Without you, I'm nothing. With you, I'm something. Together, We're everything."
19. I have said nothing because there is nothing I can say that would describe how I feel as perfectly as you deserve it.
20. Love is a fire. But whether it is going to warm your heart or burn down your house, you can never tell.
21. I never knew how to worship until I knew how to love.
22. I seem to have loved you in numberless forms, numberless times, in life after life, in age after age forever.
23. There are never enough I Love You's.
24. For it was not into my ear you whispered, but into my heart. It was not my lips you kissed, but my soul.
25. I love thee to the depth and breadth and height my soul can reach.
26. Maybe you don't need the whole world to love you, you know, maybe you just need one person.
27. If you live to be a hundred, I want to live to be a hundred minus one day so I never have to live without you
28. Holding you makes my day, kissing you makes my week, and loving you makes my life. I love you, baby.
29. Being deeply loved by someone gives you strength while loving someone deeply gives you courage.
30. I used to be lonely, waiting for the right person to come by and love me and then you came like the morning star, bright as ever…loving as only you could ever have.
31. "When I get trouble, you always calm me down and make feel alright. Your touch makes my nerves cool down and I see my troubles getting faded away. Only the power of genuine love can do this."
32. "I end up hurting you with my rude comments and bad behaviour during our fights and yet you never stand up against me! Small fights have only made the bond stronger and I thank God for giving me his most superb creation."
33. "It has been 5 days, 11 hours and 15 minutes since you kissed me last."
34. "Let us go for camping without our tents. During the day you become my shelter. During the night, I'll become yours."
35. "People said we will never go far as it is just a case of infatuation but see how we have defied them. And even now the avid spirit in you to keep me happy makes other people envious of our love."
36. "Can you tell me how many kisses your cheeks would take before they turn red. I don't want to run short of them." – Simar
37. "Love is the great miracle cure. Loving ourselves works miracles in our lives. – Louise L. Hay"
38. "My love for you is not like rain, which comes and goes away. But it's like sky and moves with you all around."
39. "You are the reason why even at the saddest part of my life, I smile. Even at the confusion, I understand. Even in betrayal, I trust. Even in fear of pain, I love."
40. "All we need is just the sun in the sky. And the hope of a summer to come with the meaning of love."
41. "The bond of two people's love cannot be broken, bend it, twist it, do what you will with it; if it is true love then the sun will rise another day."
42. "You never lose by loving. You always lose by holding back."
43. "True love is knowing a person's faults, and loving them even more for them."
44. "How sweet it is to love, and to be dissolved, and as it were to bathe myself in thy love."
45. "I know that I love you not because you're the first thing I think of when I wake up, or because you're the last thing I think of when I go to sleep. But because even in my dreams I see your face."
46. "I don't regret the rain or the nights I felt the pain or the tears I had to cry some of those times along the way. For every road I had to take, every time my heart would break, it was just something I had to do to get me to you."
47. "There is no feeling more comforting and consoling than knowing you are right next to the one you love."
48. "If lightning strikes, I'd cover my heart so when it hits me, I'd fall happily knowing I protected you. Cause I spared the place where you have always been."
49. "Did you know, beauty emulates you!"
50. "Your intensity is what inspires colognes."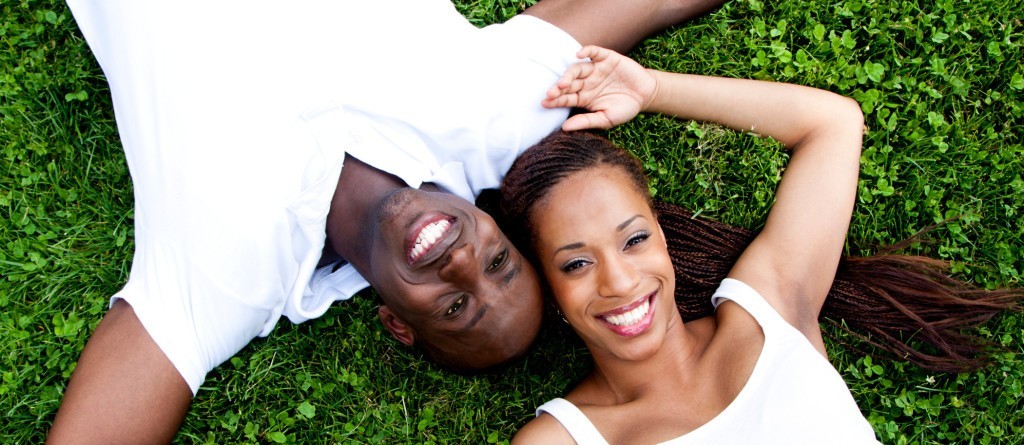 51. "Height of cruelty is you being away from me. The height of love is you being one with me."
52. "The only difficulty is getting to be with you. After that, it's soooo simple."
53. "Man, your bareback is a killer, my man!"
54. "I believe that you have made my life exciting."
55. "Just as birds come back to their nest, I want you to yours."
56. "You have styled my life!"
57. "We spend most of our time talking about nothing but I just want to let you know that all these nothings mean so much more to me than so many somethings."
58. "To be brave is to love unconditionally without expecting anything in return."
59. "I love you for being you and the way you make me feel when I'm with you!"
60. "I promise to be there when you need me, I promise to hug you tight when you're lonely, I promise to wipe your tears when they fall and I promise to keep you, not for the rest of my life but for the rest of yours."
61. I love you, not only for what you are But for what I am when I am with you.
62. The only true gift is a portion of yourself.
63. Come live with me, and be my love, and we will some new pleasures prove, of golden sands, and crystal brooks, with silken lines and silver hooks.
64. I miss you even more than I could have believed, and I was prepared to miss you a good deal.
65. When you came, you were like red wine and honey, and the taste of you burnt my mouth with its sweetness.
66. Even in my silence, my eyes twinkle to say "I Love You".
67. Even if the world comes to an end I shall still love you.
68. I love you for making my existence complete.
69. You have come to stay in my heart forever.
70. I used to be angry, I used to get depressed. I used to feel empty and lonely but then you came into my life and you have changed everything for me. You have transformed my life to happiness, fun, and love. I love you.
71. There are times when you come in front of me and I don't know what to say. You take my breath away and I am just standing there stunned hoping that my face somehow will tell you how much I love you.
72. Looking back at the life I feel like I was sleeping or I was dead for a thousand years until you came along and filled love and happiness into my life. All I can do now is hold you tight and say how much I love you.
73. Every morning when I wake up I think about you. Before going to bed you still linger in my mind. If there was any better way of letting you know exactly how I feel, you would know that I'm so in love with you.
74. When I am with you, the only place I want to be is closer
75. I love you for teaching the true meaning of 'Love'.
Read also: Over 150 Dirty Newlywed Questions and Answers  

76. We are petals of the same flower and waves of the same ocean.
77. I love you for knowing me inside out.
78. I love you for who you have been and also for who you will be.
79. To the world, you may be one person, but to one person you are the world
80. To be your friend was all I ever wanted; to be your lover was all I ever dreamed.
81. Sometimes your nearness takes my breath away; and all the things I want to say can find no voice. Then, in silence, I can only  hope my eyes will speak my heart
82. If I had a flower for every time I thought of you, I could walk in my garden forever
83. I love you for guarding my honor more than yours.
84. My love is like a flame that never flickers.
85. I seem to have loved you in numberless forms, numberless times, in life after life, in age after age forever
86. My love for you is past the mind, beyond my heart, and into my soul
87. Each day I love you more, today more than yesterday and less than tomorrow
88. In short I will part with anything for you but you
89. I was born when you kissed me. I died when you left me. I lived a few weeks while you loved me.
90. I love you the more in that I believe you had liked me for my own sake and for nothing else.
91. You regaled me with your wondrous actions.
92. Your laugh and that witty sense of humor
93. Gives me an ultimate feeling of satisfaction.
94. Loving you made me realize the magnificent happenings of life
95. It caused my heart to flutter like a butterfly
96. My soul to sour like an eagle
97. My life to become grand like a lion
98. And my existence to feel meaningful like I had never felt before.
99. "The best things in life are never rationed. Friendship, loyalty, love do not require coupons. – George T. Hewitt"
100. "True love cannot be found where it truly does not exist, nor can it be hidden where it truly does."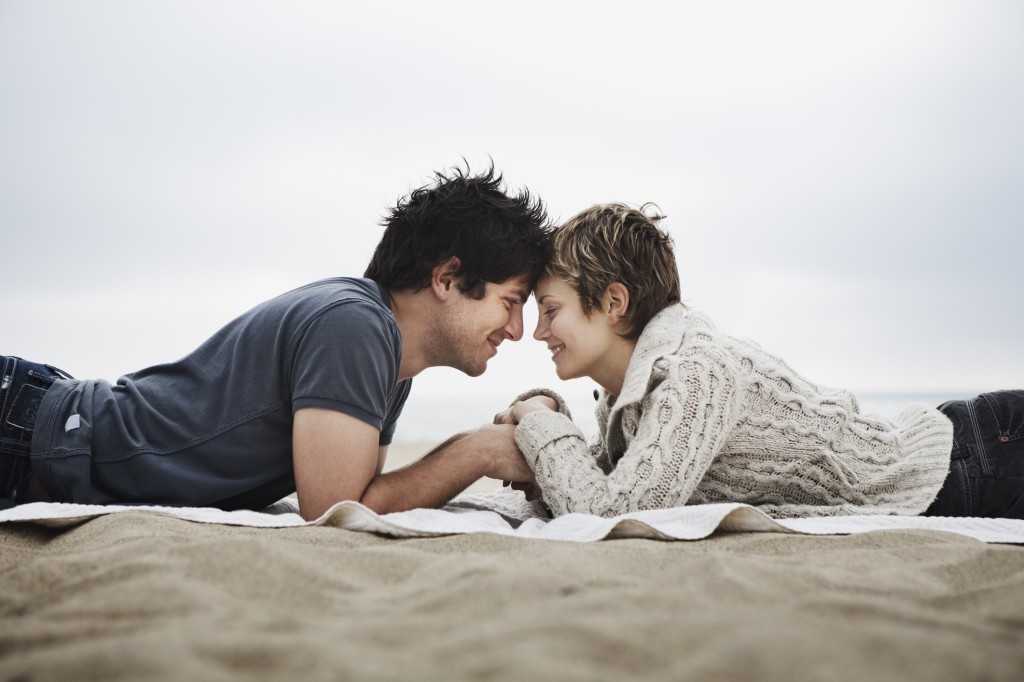 111. "I've looked around enough to know that you're the one I want to go through time with. – Jim Croce"
112. "To love a person is to learn the song that is in their heart, and to sing it to them when they have forgotten."
113. "It has been wisely said that we cannot really love anybody at whom we never laugh. – Agnes Repplier"
114. "For one human being to love another: that is perhaps the most difficult of our tasks; the ultimate, the last test and proof, the work for which all other work is but preparation. – Rainer Maria Rilke"
115. "Absence diminishes small loves and increases great ones, as the wind blows out the candle and blows up the bonfire. – Francois de La Rouchefoucauld"
116. "To love and be loved is to feel the sun from both sides. – David Viscott"
117. "We seek the comfort of another. Someone to share and share the life we choose. Someone to help us through the never-ending attempt to understand ourselves. And in the end, someone to comfort us along the way. – Marlin Finch Lupus"
118. You make me feel like a brand new woman every day, that is the power of your love.
119. Thank you my love: For those beautiful dreams I saw with you; For the warmth I felt in your hands; For the love I felt when you touched my lips and for the happiness you gave me through your smiles.
120. Loving you has made me see the beauty of the world in a brand new way.
121. You are the one who gives me the courage to live life fearlessly. I love you.
122. I don't know what would I ever do without you, so love me and never leave me.
123. I am in love with you truly and madly, you are the reason for the smile on my face.
124. "I don't know why I keep on loving you despite the fact that I'll get hurt again just like before. I never learn cause I don't want to. Not now when I'm still strong to fall for you over and over again."
125. "When I see you smile and know that it is not for me, that is when I will miss you the most."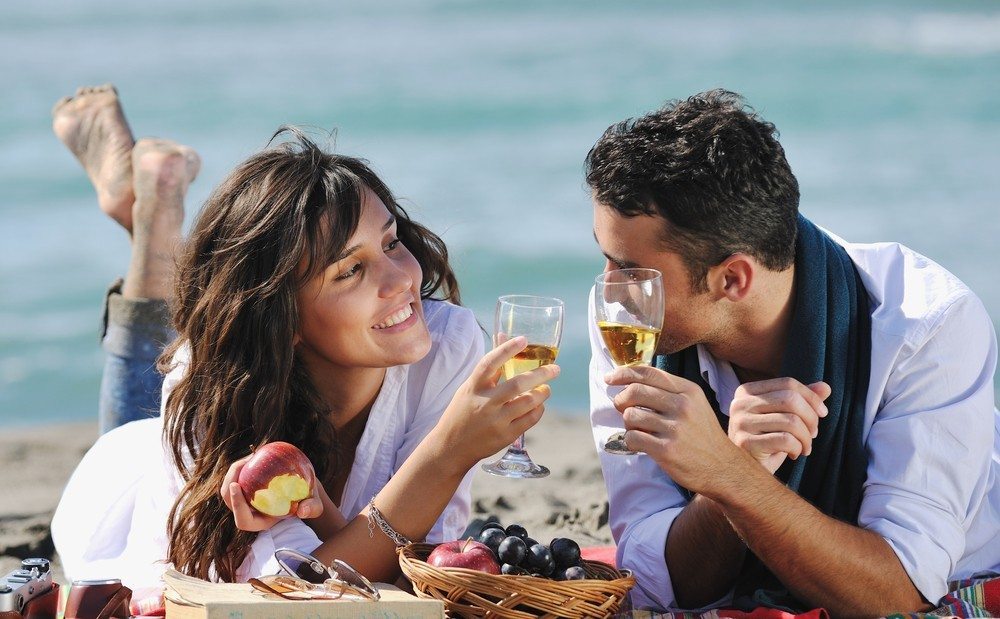 126. "If someone would ask me what a beautiful life means, I would lean my head on your shoulder, hold you close to me and answer with a smile, 'Like this.'"
127. "It would be the loneliest feeling standing cold under the rain all alone. But if you were there hugging me tightly, just right there by my side, then I hope it rains for the rest of my life."
128. "When I say I love you, please believe it's true. When I say forever, know I'll never leave you. When I say goodbye, promise me you won't cry. Cause the day I'll be saying that would be the day I die."
129. "He has the most adorable eyes you could ever fall for and the cutest smile that takes your breath away. He has the ability to make you laugh every time he speaks and whenever you look into his eyes it's so hard to turn away."
130. "I know your life can go on without me, that you can be happy without me, that you can survive without me. But even if you turn me away, I will still choose to stay with you and be your sweetest stranger forever."
131. "The most authentic thing about us is our capacity to create, to overcome, to endure, to transform, to love and to be greater than our suffering. – Ben Okri"
132. "It feels so good to wake up with you in the morning."
133. "You make me smile for no reason whatsoever, You make me laugh even without a joke, But most of all, you make me love you…When I shouldn't be loving you?"
134. "If I can just make everything fall where it should be, I would. If I could make life better for you, I would. But I can't. All I can do is to let you know that mine has been better because of you."
135. 'I married the first man I ever kissed. When I tell this to my children, they just about throw up.' ~ Barbara Bush
136. 'Meeting you was fate, becoming your friend was a choice, but falling in love with you was beyond my control.' ~ Unknown
137. 'If I could be any part of you, I'd be your tears. To be conceived in your heart, born in your eyes, live on your cheeks, and die on your lips.' ~ Unknown
138. 'Today I caught myself smiling for no reason… then I realized I was thinking about you.' ~ Unknown
139. True love makes you love your partner perfectly even with his imperfections.
140. Your love is all I need to feel complete.
141. Loving you never was an option – it was a necessity.
142. There is no difference in love that a kiss cannot erase.
143. Loving you is both my biggest weakness and greatest strength.
144. Being in love with you makes every day an interesting one.
145. I want every morning to start being wrapped in your arms.
146. Let us make our love special by doing small things with great affection.
147. Genuine love involves not only passion but also commitment and wisdom.
148. May our love soar to heaven like a love-dove in flight.
149. 'In my wildest dreams, you always play the hero. In my darkest hour of the night, you rescue me, you save my life.'
150. 'I've got to let him go, so he can know, just how much I love him. Maybe if I'm lucky, he'll come back, but if not, I can make it through this.'
151. 'I would have followed him to hell if he asked me, and maybe I did.'
152. 'Kiss me, and you may see stars. Love me, and I will give them to you.'
153. 'He's everything to me. He's perfect for me. But the best part of all… is that he loves me!'
154. 'When you say "never", I'll say "lie". When you say "always", I'll say "true". When you say "love", I'll say "you".'
155. 'You're such a loser….but you're my loser.'
156. 'My favorite place to be is inside of your hugs where it's warm and loving. I Love You!' ~ Unknown
157. 'Sometimes your nearness takes my breath away, and all the things I want to say can find no voice. Then, in silence, I can only hope my eyes will speak my heart.' ~ Unknown
158. 'Within you I lose myself. Without you I find myself wanting to become lost again.' ~ Unknown
159. Now I know what love is – love is because of you. ~ Gabor Timis
160. When I saw you I was afraid to meet you. When I met you I was afraid to kiss you. When I kissed you I was afraid to love you. Now that I love you, I am afraid to lose you. ~ Anonymous
161. Love has nothing to do with what you are expecting to get – only with what you are expecting to give – which is everything. ~ Katharine Hepburn
162. Put love first. Entertain thoughts that give life. And when a thought or resentment, or hurt, or fear comes your way, have another thought that is more powerful – a thought that is love. ~ Mary
163. If a man should importune me to give a reason why I loved him, I find it could no otherwise be expressed, than by making answer: because it was he, because it was I. ~ Michel Eyquem de Montaigne
164. If you have to think about whether you love someone or not then the answer is no. When you love someone you just know. ~ Janice Markowitz
165. My love for you is a journey starting at forever and ending at never. ~ Anonymous
166. What I feel for you seems less of earth and more of a cloudless heaven. ~ Victor Hugo
167. Within you I lose myself. Without you I find myself wanting to become lost again. ~ Unknown
168. Kiss me and you will see stars; love me and I will give them to you. ~ Unknown
169. Love is a dream that comes alive when we meet. ~ Unknown
170. The best thing about me is you. ~ What better love quotes for him ?
171. Love is like the sun coming out of the clouds and warming your soul. ~ Unknown
172. You know when you have found your prince because you not only have a smile on your face but in your heart as well. ~ Unknown
173. Age does not protect you from love. But love, to some extent, protects you from age. ~ Anais Nin
174. Absence sharpens love, presence strengthens it. ~ Benjamin Franklin
175. Who needs a rose when she has a petal like you embedded in her heart. ~ Unknown
Read also: 200 Fun Trivia Questions and Answers 
176. When they ask me what I liked best, I'll tell them it was you. ~ City of Angels
177. I love thee to the depth and breadth and height my soul can reach. ~ Elizabeth Browning
178. If I could reach up and hold a star for every time you've made me smile, the entire evening sky would be in the palm of my hand. ~ Unknown
179. If it all falls apart, I will know deep in my heart, the only dream that mattered had come true. In this life, I was loved by you. ~ Unknown
180. Let's sit side by side at sunrise and look out at the future together. ~ Gabor Timis
181. Love is the master-key that opens the gates of happiness. ~ Oliver Wendall Holmes
182. Paradise is always where love dwells. ~ Jean Paul Richter
183. Your words are my food, your breath my wine. You are everything to me. ~ Unknown
184. True love stories never have endings. ~ Source Unknown
185. So dear I love him that with him, all deaths I could endure. Without him, live no life. ~ William Shakespeare
186. I never thought of loving someone far from my ideal man, but when I saw you and as I laid my eyes on you, I can't help myself but fall in love with you.
187. Just because somebody doesn't love you the way you want them to, doesn't mean they don't love you with all they have.
188. I urge you to try your wildest fantasy on me.
189. I will love you endlessly
190. To love a person is to learn the song that is in their heart, and to sing it to them when they have forgotten.
191. Meeting you was fate, becoming your friend was a choice, but falling in love with you was beyond my control.
192. Every day I miss you, Every night I miss you, Till when do you want to stay a miss, Marry me.
193. "Never try to define love. Once defined love is confined. Once confined — It dies."
194. "A woman never knows what she really wants until she finds out what her husband cannot afford."
195. "First, I love him, then I hate him, then I love him again…"
196. Your love turns me on. Once on, there is no off.
197. God made the woman beautiful and foolish; beautiful, that man might love her; and foolish, that she might love him.
198. Love makes your soul crawl out from its hiding place.
199. I love him for him, and I love to kiss him and hug him. I've had many guys approach me who are filthy rich with great personalities and looks. But they're not for me because I only have ONE.
200. My love for you can never dilute. Of course, I can't help that it'll die with me when I die.
201. My love doesn't sleep, it keeps on looking for you with its eyes open.
202. I love you so much with all my love, you're the only guy I always will want, you show me your love to me like no one has, you make me blush when you look straight to my eyes, promise me you won't ever leave because without you I'm lost.
203. I try to hide it but I secretly love him.. and I'm really the only person who understands him.
204. If you love someone you would be willing to give up everything for them, but if they loved you back they'd never ask you to.
205. Once a man has won a woman's love, the love is his forever. He can only lose the woman.
206. Your voice is my favorite sound, and your name is my favorite noun.
207. "My love for you is a journey starting at forever and ending at never."
208. "Someday I hope that he will see that I love him for him and not for his money."
Sad Love Quotes For Him
209. Every heart has a pain. Only the way of expressing it is different. Fools hide it in eyes, while the brilliant hide it in their smile.
210. When people can walk away from you, let them walk. Your destiny is never tied to anybody who left.
211. It's hard to forget someone who gave you so much to remember.
212. I love crying in the rain. because when i do, no one can hear the pain.
213. "No matter how much you love a person, if this person makes you miserable and not happy, you have to let them go."
214. "Everyone who is in your life is meant to be a part of your journey but not all of them are meant to stay."
215. "We often feel sad in the presence of music without words, and often more than that in the presence of music without music."-Mark Twain
216. "At some point in your life, you will become aware that some people can stay in your heart but not in your life." -Anonymous
217. When you're around someone so much, for so long, they become a part of you. And when they change or go away, you don't know who you are without them.
218. Almost everyone has suffered painful and sad when falling in love. That is an inevitable part when two people in love with each other. In this page, we share some of the best sad love quotes, hope you can find your feeling here and feel better!
219. Some say it's painful to wait for someone. Some say it's painful to forget someone. But the worst pain comes when you don't know whether to wait or forget
220. This is the problem with getting attached to someone. When they leave, you just feel lost.
221. "It's sad when someone can walk right by you and pretend you were never a big part of their life." Anonymous
222. "Just because you know someone would wait for you forever doesn't mean you can let them wait that long." -Anonymous
223. "Never be sad for what is over, just be glad that it was once yours." -Anonymous
224. "People change, and often they become the person they said they will never be." -Anonymous
225. "Sometimes the people you think don't want to talk to you are the ones waiting for you to talk to them." Anonymous
Read also: 100 Sex Questions to Ask Your Boyfriend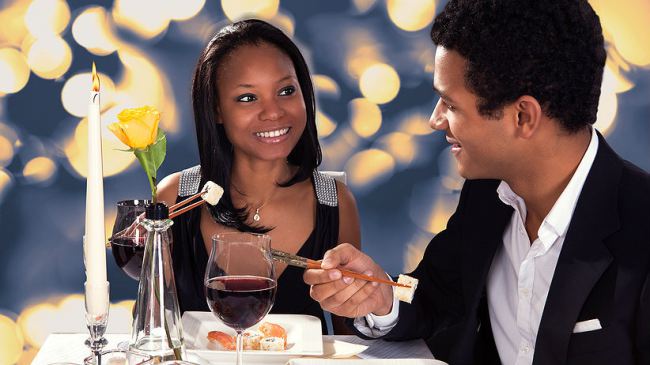 226. "Sorrow is so easy to express and yet so hard to tell" -Joni Mitchell
227. It's hard to wait around for something you know might never happen, but it's even harder to give up when it's everything you want.
228. When you are in love and you get hurt, it's like a cut… it will heal, but there will always be a scar.
229. What do you do when the only one who can make you stop crying is the one who is making you cry?
230. Never make someone a priority, when all you are to them is an option.
231. Waiting for you is like waiting for rain in a drought – useless and disappointing.
232. "Every heart has a pain. Only the way of expressing it is different. Fools hide it in eyes, while the brilliant hide it in their smile." -Anonymous
233. "Every man has his secret sorrows which the world knows not, and often times we call a man cold when he is only sad. – Henry Wordsworth Longfellow" -Anonymous
234. "If a man wants you, nothing can keep him away. If he doesn't want you, nothing can make him stay." Anonymous
235. "Loving someone, as much as I have loved you could only end in misery." Anonymous
236. "The dull ache that throbs within my heart is a constant reminder of how much love can devastate you." Anonymous
Sweet Love Quotes For Him
237. Love does not begin and end the way we seem to think it does. Love is a battle, love is a war; love is a growing up. -Anonymous
238. Love is energy: it can neither be created nor destroyed. It just is and always will be, giving meaning to life and direction to 239. goodness. -Anonymous
240. Love is letting our souls plan our lives together. -Anonymous
241. I love the way you look at me, I love the way it feels to hold you, and with you, in my life, I cannot desire anything more. -Anonymous
242. I love you the more in that I believe you had liked me for my own sake and for nothing else. -Anonymous
243. I may not be the perfect lover in your eyes, but I love you with all I have and then some more. -Anonymous
244. If there will be a time you think you miss me, don't think about it. Instead, try to feel it with your heart. You'll find out that you don't miss me at all. Cause you'll know better, that I never left you. -Anonymous
245. If you were a wound inside my heart, I'd rather leave it there with all the pain locked inside than leave it without a trace of you. -Anonymous
246. At the moment when I truly understand my enemy, understand him well enough to defeat him, then in that very moment, I also love him. – Orson Scott Card
247. In this life, we cannot do great things. We can only do small things with great love. Mother Teresa
248. Every time I think of him, it lights my face. His eyes, his smile.. this love I won't forget. -Anonymous
249. Falling in love is when she falls asleep in your arms and wakes up in your dreams. Anonymous
250. I realized your laugh is the best sound I've ever heard. -Anonymous