The Bank of Industry (BOI) is Nigeria's oldest development finance bank established in 1959. The financial institution was created as an intermediary between the public and private sectors to facilitate growth in the economy. 
BOI was created in a merger of the former Nigerian Bank for Commerce and Industry (NBCI), the Nigerian Industrial Development Bank (NIDB), and the National Economic Reconstruction Fund (NERFUND). It is the country's largest and most successful Development Finance Institution (DFI) to date.
A Brief History of the Bank of Industry and How It Works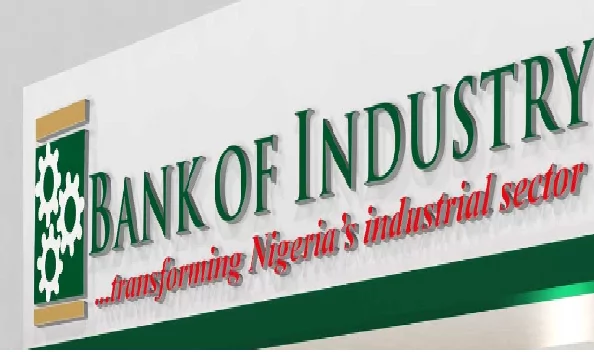 The Bank of Industry is a financial entity owned by the Nigerian government. It was first and foremost, established for the sole purpose of transforming Nigeria's industrial sector by providing financial and advisory support, as well as financial aid. The BOI provides loans at affordable interest rates to both large and small-scale businesses.
The primary criteria for being able to get a loan from the Bank of Industry is that the industry to be financed has to be considered a top-priority industry by the government. In Nigeria, the Central Bank of Nigeria (CBN) together with the Ministry of Finance Incorporated (MOFI) jointly own over 99% of the bank's shareholding, while the remaining 1% is owned by public shareholders.
The institution was initially named the Investment Company of Nigeria (1959), then the Nigerian Industrial Development Bank (1964), before ultimately becoming the Bank of Industry we all know in 2001. Talking about how the Bank of Industry operates in Nigeria, BOI depends on profits from its investments to be able to keep up operations. It is said that a well-functioning development finance institution is meant to facilitate international capital flows. However, it differs from regular aid funding by being more profit-oriented and even in its mode of operations. 
Who Earns the Highest Salary at the Bank of Industry? 
Unsurprisingly, information regarding the earnings of staff members at the Nigerian Bank of Industry remains confidential, so the figures given in this article will be well-calculated estimates obtained after considering relative errors and uncertainties. That being said, the estimated highest salary per annum at the Bank of Industry is about N10 million.
This is the projected salary of the Chairman of the Board of Directors in the person of Aliyu Abdulrahman Dikko. He chairs an 11-member BOD and his closest in command is Olukayode Pitan, the BOI's Managing Director, who earns about the same amount at N9 million per annum. The bank currently has four executive directors and three non-executive directors.
Below is a breakdown of the different Bank of Industry salaries for its workers every month according to their various positions: 
Banking Assistant — N205,000
Internal Auditor — N240,016
Branch Manager — N105,000
Customer Service Officer — N50,000
Auditor — N53,000
Banking Officer — N74,000
Account Project Manager — N300,000
Financial Planner — N200,000
Interns — N30,000
Operations Associates — N505,000
Trader — N600,000
Managing Director — N750,000
Board of Director Member — N800,000
Bank of Industry Salary Structure Compared With Other Banks
When compared to some of Nigeria's top commercial banks, the Bank of Industry appears to be slightly ahead in terms of total staff salary cost per employee, but this is mostly because the bank does not have plenty of staff. However, compared to fellow heavyweight financial institutions like the CBN and NSIA, they fall a little behind as both aforementioned institutions compensate better per employee.
The average salary for a regular banking officer is about N6,500,000 per year. This is approximately 51% higher than the average salary of a Bank of Industry staff which is about N4,300,000 per annum. The BOI says that it spent over N794 million on salaries in 2020, a considerable increase from the N607 million previously spent in 2015.
The Bank of Industry has reported its employees to owe to the tune of hundreds of millions of naira in mortgage loans. An unprecedented increase in the Bank of Industry's operating expenses and a 67% drop in profits in 2016 from 2015 have contributed to the organization's decision to keep their workers' salaries significantly lower than that of their other banking counterparts.
What Allowances do BOI Officers Receive? 
Credible data from the yearly report of the Bank of Industry shows that a total of N6.79 billion was spent on staff compensation in December 2016, marking a 23% increase in the organization's average salary despite the recession in the country. The bank had a total number of 335 employees on its payroll in 2016. Of this number, about 42% earn above N9 million per annum. 
In 2016, the bank recorded a total of N1.2 billion dedicated to in-job training and capacity building, as well as allowances and staff compensation. Apart from the main monthly salary, workers at the Bank of Industry are entitled to several monetary allowances as mentioned below:
Cash Bonus:

A cash bonus is a bulk sum awarded to an employee often as a reward for good performance and is often evaluated and paid on an annual basis, rather than monthly. It is also called a supplemental wage and is not part of the base salary.

Stock/Share Bonus:

A stock bonus is a defined-contribution profit-sharing plan where employers contribute to company stock. These are mainly used as retirement plans. Bonus stock/shares are additional shares given to shareholders without any additional cost. Instead of receiving profit dividends, employees are given free shares converted from the company's accumulated earnings.

Profit-Sharing:

This is a retirement plan that grants employees shares from the dividends of a company's profits. Also known as a deferred profit-sharing plan (DPSP), the employee receives a marked percentage of the company's profits, and this could be done quarterly or annually.

Commission Sharing:

To earn a commission bonus, the employee earns extra money based on their performance. They usually earn a certain percentage of say, sales, as commission, this earning extra money on each sale they make.
Functions of the Bank of Industry
The Bank of Industry is different from commercial banks in that it does not take customer deposits. Its primary focus is to foster economic growth and sustainable development in Nigeria. The bank also services the investment shortfalls that are universally present throughout developing countries and bridges the gap between commercial investments and state development aid. 
Below is a Detailed List of the Functions of the Bank of Industry
Loan Provision:

The Bank of Industry provides loans or guarantees to investors and entrepreneurs.

Public Financing:

The Bank of Industry provides financing for public infrastructure projects. This is in response to the reticence of commercial banks when it comes to investing without collateral. 

Provision of Interest-Free Loans:

The Bank of Industry sponsors small and medium-sized enterprises, and provides micro-loans to companies.

Facilitation of Local Development:

The Bank of Industry also encourages local industrial production through manufacturing, production, and agro-processing activities. These activities can be found across several industries including among which are: 

Agriculture (Agro Processing and Food Processing)

Solid Minerals

Creative Industry

Oil and Gas (Midstream and Upstream)

Healthcare

Technology

Provision of Financial Advice:

The Bank also provides financial advice, such as business advisory, mentoring, capacity building, and support services to enterprises/small businesses.