Being in the entertainment industry is like being in the spotlight, all eyes are on you. With the prying eyes of the media always on them looking for one story or the other to write whether true or false, at times when the story is true they tend to blow it out of proportion just to draw the attention of the masses and fortunately for the media, these are the kind of stories that always get the attention of the masses. When an entertainer is involved in a sex scandal, the story can go so viral and might jeopardise the career of the person involved. People in the entertainment industry have no private life, even when they try to lie low or stay out of the radar, the media keeps snooping around to get any news about them and can sometimes even fabricate one if none is forthcoming. Here are some of the sex scandals that rocked the Nigerian entertainment industry lately, we hope you'll find this interesting.
1. Chidinma Ekile's Sex Tape Rumour
Chidinma Ekile (born 2 May 1991), popularly known by her stage name Chidinma, is a Nigerian singer-songwriter, recording artist and stage performer. Her journey to stardom began on 25 September 2010 when she emerged winner of the MTN Project Fame West Africa. She is known for her innocent look and church girl way of life, these attributes of hers and much more are what made people to get stunned when a sex tape of her look-alike went viral on the internet. Her fans, however firmly kicked against it, having a strong opinion that she'd never compromise.
2. Mo'cheedah and Eldee's Nude Drama on Twitter
It all happened suddenly, on October 3, 2011, during the early hours of that day, a funny conversation between the two started making rounds on the internet, comments like 'If people here with us see it, just say one of the guys also in the hotel posted it to you,' this was from Eldee to Mo'cheeda, and shortly after that nude pictures of Mo'cheeda was transferred from Mo's account to Eldees', it was a bombshell. This caused a lot of controversy. Many wondered if Eldee was having an extramarital affair with Mo'cheeda, if not, then who and how did he manage to get hold of such pictures, this went viral on the social media and it took them quite some time to recover from this scandal.
3. Wizkid's Alleged Sex Tape
Few months after the false rumour that he was caught in Scotland in possession of drugs, he was facing another scandal of a sex tape involving in a sexual act with an older white woman, the sex tape actually went viral on the internet and social media. He denied the allegations and even released a song to drive home his point. The coast is clear anyway, and he is back on his feet.
4. Wande Coal's Nude Pictures that Caused an Uproar
Wande Coal of the then Mo'hits records has had his own fair share of scandals as well. In 2010, a nude picture of him suddenly went viral, though many did not believe the pictures. Wande Coal saw it as the handiwork of some enemies trying to pull him down.
5. Obesere Rape Scandal
This came as a shock to most of his fuji fans and colleagues in the entertainment industry and they all know him as someone who has integrity with good character and has never been involved with any form of scandal but he was accused of rape anyway by his lover, Olanike Olaiya. After much investigation by the police it was confirmed that though both parties were involved, the rape was only fabricated.
6. Wizkid's Drama with his Baby Mama
His numerous escapades with women have earned him another spot on this list. Not only that he fathered his first child at the age of 21 after impregnating an undergraduate student which he strongly denied. It was also rumoured that he was dating Tonto Dike as at that time. Most of his fans were disappointed that they lost the innocent looking singer they used to know and that he has fallen prey to the hazardous arms of the scandals that rock the entertainment industry in Nigeria.
7. 9ice, Toni Payne, and Ruggedman's Rumoured Love Triangle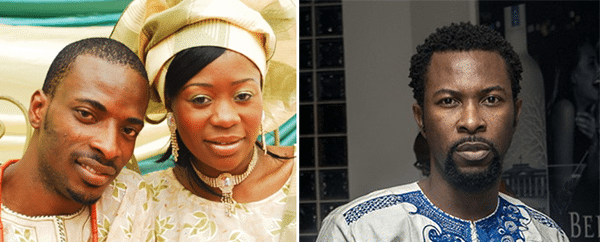 After two years of marriage, in 2010 9ice separated with his wife accusing her of infidelity. In his song titled 'Once bitten twice shy', he sang about catching his wife in bed with his friend, and this caused a huge uproar that will not be forgotten easily. In this drama, Ruggedman was rumoured to be that friend, owing to the fact that he had a close relationship with Toni Payne before and during her relationship with 9ice. Both Ruggedman and Toni Payne has vehemently denied this allegation.
8. Afro Candy
While the 'Ikebe Na Money' singer, Judith Opara, who has come to be popularly known as AfroCandy might not be a household name on the entertainment scene, she is definitely one to mention when it comes to nudity, lewd songs, and acts. The "I no send you" display of her unclad body is fast earning her popularity in the Nigerian entertainment circle. Hear what the Anambra State-born mother of two has to say; "I have scripts lined up for production and there will also be nude scenes in most of them. So, if you are an aspiring actor/actress, you have the passion and you will like to get naked, send in your info/contacts for casting and I look forward to meeting and working with you." She wrote on her Facebook wall without apologies to anybody.
9. Cossy Orjiakor
Not quite long ago, Another Anambra born Cossy Orjiakor made headlines again, when she posted pictures of her loose boobs and buttocks on various social media websites. Although she never sees these actions as scandalous, discerning members of the public have come to resent her for these ignoble roles.
See Also: Top 5 Nigerian TV Shows Every Child Born In The 80's And 90's Can Relate To
10. Tonto Dikeh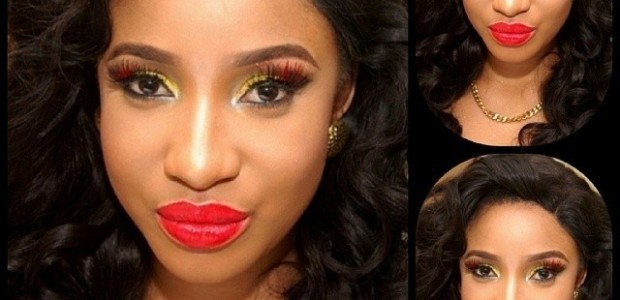 Fans and concerned Nigerians believed she crossed her boundary when she acted in the controversial soft porn movie, Dirty Secret which starred Muna Obiekwe alongside other die-hard actors. The actress was lambasted by many movie critics, who condemned the film and also Tonto for her role in the film.