Beauty hacks is a never-ending trend which has given rise to the fabrication of cosmetic brands including the false eyelashes.
Long eyelashes are considered a sign of beauty in many cultures and as a result, some women seek to enhance the length of their eyelash artificially, using the false eyelash extensions – quite a popular procedure.
Besides beautifying the eye with artificial eyelashes, modern eye makeup such as mascara, eyeliner, eye putty, and eyeshadow are used to emphasize the eyes. Gone are the days like in ancient Egypt when it was only the wealthy and royals that could afford this beauty trick, nowadays applying false eyelashes has become very easy that one can even do it in the comfort of one's home.
Easy steps to Apply False Eyelashes
To apply artificial eyelash is not as difficult as you expect, all that's needed is mascara, a fresh set of lashes, and some black eyelash adhesive, then follow the simple instructions listed below.
1. Apply Mascara and black eye pencil
Using the mascara to curl the natural lashes helps to create a shelf to support the weight of the cosmetic lash. It also makes it possible for you to pinch and push your natural lashes and the false lashes together so they set well.
2. Prevent lashes from popping up
Sometimes, lashes can be flat when you bring them out of the box. This makes them pop up at the inner or outer corners once they are applied. In order to avoid this and help the lashes remain more curved in shape, roll it around a makeup brush, pen, cotton bud or even your finger for a few minutes.
3. Measure the lashes
This is done to know if there's need for you to trim the lashes or not. Place the strip lash along your lash line starting from where your natural bulk of eyelashes begin. If you begin too close to your tear duct, ie the inner corner of your eyes, it is most likely to cause you irritation. To mark where your strip lashes should end, go to the outer corner and count 2-4 lashes inwards. If you have them hanging over, it can pull the eyes down.
4. Cut the lashes to fit (if need be)
This can be done in two ways; either cut the lash band right down the centre to create a large individual or cut it to the right width of your eye (measure to see if fits your eye) – if it doesn't, trim off excess trips.
5. Add adhesive(eyelash glue)
Use small amounts of the glue (straight from the adhesive applicator). Trace the lash band with a laser-thin line glue and allow few moments for the adhesive to dry – that is until the glue gets tacky. To achieve a longer lasting application, apply some dots of the glue along lash line as well as on the lashes. This is known as the 'double adhesive' technique.
6. Put it on 
Using your hand or tweezer, if you can, place the false eyelashes where your natural bulk of eyelashes begin, look down and gently press in the strip lash to stick properly at the centre, the outer edge and inner corner.
NOTE:  When placing the inner lash extension, avoid moving close to the tear duct to give a little bit more width to the eye. If it's too close, it makes your eyes feel like they're narrower and even cross-eyed.
See Also: How To Tie Gele – A Step By Step Guide On Tying Your Headgear [Practical Videos]
Watch Video Below:
Types of False Eyelashes
As many people are fully aware of the glam that falsies can add to their face, there are several pairs of these lush eye line decorators to hypnotize your admirers.
You can find any of these in any cosmetic shop or market with different designs and volume. Below are some of the major types.
Natural false eyelashes
This is most popular in the fashion world because despite being fake; they blend seamlessly with your real eyelashes and appear closer to natural. However, it is quite delicate and should be handled with care.
Full Volume lashes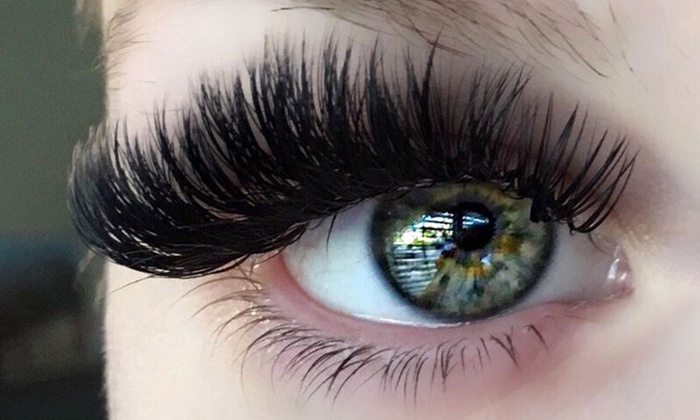 full lashes give you bold and edgy appearance, and perfect for theatres and photo shoots make-ups. They're thicker strips, with more densely packed bristles that make your eye look more dramatic.
Long and short lashes
These types have a bold pattern of long and short lashes. Only the tip length is it's biggest distinction.
Individual lashes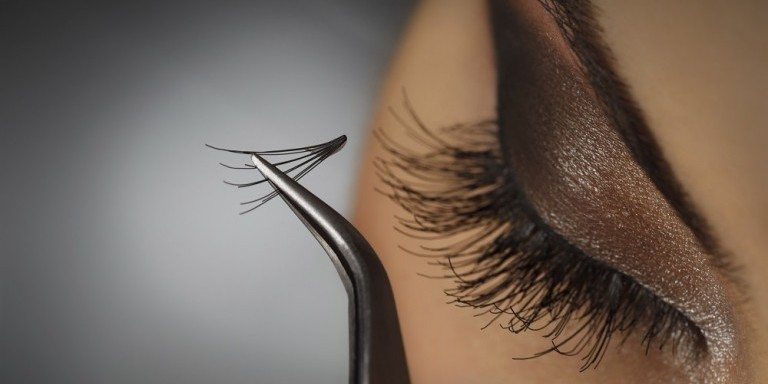 These sets do not come in strips, rather; they have to be attached individually to the lash line. Applying it takes more time, which is worth it since it looks way more natural than strip eyelashes.