Adam Azango is a Nigerian actor in the Kannywood movie industry. He is also a scriptwriter, musician, filmmaker, voiceover artist, TV personality, and philanthropist. He is one of the actors popularly known within Africa and beyond for their acting prowess and talent. Sources have it that he went into the Arewa music industry before finding his way into the movie industry. Also, records have it that he has left the movie industry to pursue other careers. But beyond the admiration his entertainment career has drawn to him, Adam A Zango's family life with his 6 wives and many failed marriages has also gotten many people interested in him.
Dissecting Adam A Zango's Complicated Married Life
For a person who is known to have had more than two ex-wives, the actor has probably seen it all in marriage. However, the story of his marriage is like a spider's web, tangled strangely. Sources have it that the Kannywood charismatic star, who is 38 years old, has had 6 wives, some of whom he had divorced. Below is the information concerning his wives.
Amina Rani is Believed to be His First Wife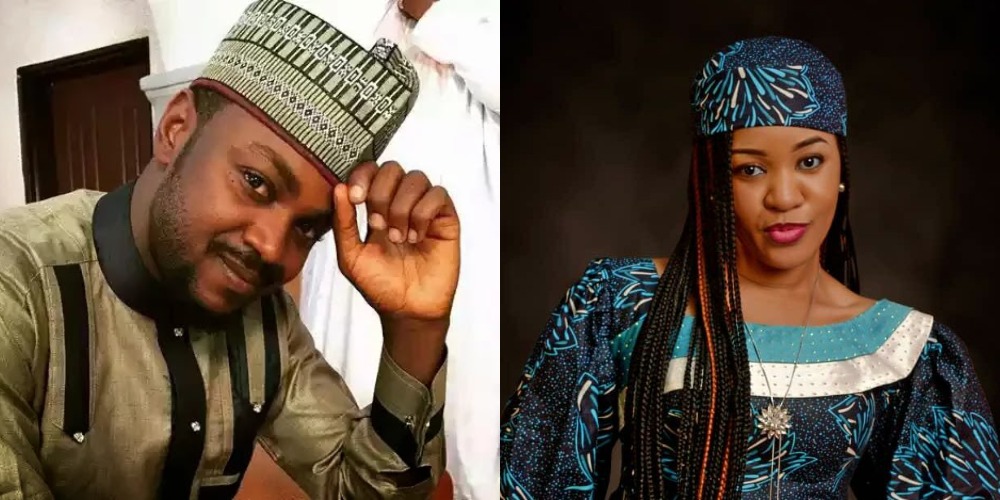 In an interview in 2013, Adam A Zango revealed that he had two wives but had earlier divorced one. This information implies that Adam A Zango's family had begun before his assumed first wife, Aisha, who many people know. However, details about his first wife weren't known for a very long time. This goes to say that the details concerning her marriage and children with the famous actor remained hidden for a long time.
However, some blogs have dug deep and come with the details of the supposed marriage. Amina Rani, who is popularly known as Mama Hadar, is the first wife of the actor. She is also Kannywood's screen goddess. Mama Hadar and Adam got married in 2006. She gave birth to Adam's first son named Haidar Adam Zango. No one can tell what went wrong with their union as it ended in a divorce and gave way to subsequent ones that followed suit.
Aisha was Adam A Zango's Second Wife
Adam A Zango's family expanded with Aisha as his second wife following his first divorce. Stories have it that Adam A Zongo married her before 2013. She is from Shika in Zaria and happens to be the mother of three of his children, all boys. However, there is no public knowledge of her surname, what she does for a living and her children's names. It is, however, a known fact that her children are all male. The details about their divorce and the cause of it are unknown to the public.
His Third Wife was Rumored to be a Certain Maryam 
Rumor mills have it that the actor married another woman after Aisha, whose name is Maryam, from Nassarawa State. Details concerning her last name, what she does for a living, and the children she bore her ex-husband are unavailable to the public.
Maryam Abdullahi Yola was His Fourth Wife
In the same 2013, Adam A Zango's family expanded with another woman named Maryam Abdullahi Yola. He married her in Lugbe, Abuja. Sources have declared that Maryam was his third wife who comes after Aisha. Adam A Zango had starred in a movie titled NAS with Maryam, where they played a couple before their wedding. However, their union ended in divorce like the previous ones without details of the cause of the divorce.
His Fifth Wife, Ummul Kulsum, was from Cameroon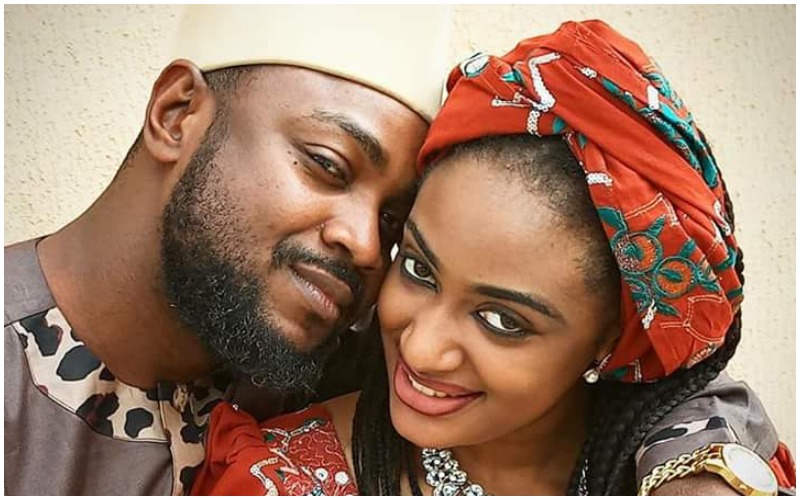 In 2015, the singer cum actor took his fans by surprise by taking a new wife. He married a Cameroonian woman. The woman, whose name is Ummul Kulsum, was married secretly even to the point his colleagues and fans didn't know of their wedding until she put to bed. The child, who happens to be the first female child of the great actor, was born on January 31st, possibly in 2016. She was named Murjanatu. But just like the other marriages, this one also followed the part of doom as it ended in a divorce. Indeed Adam A. Zango's fans and colleagues have confessed to having lost count on the number of wives the star has been associated with.
Adam is Currently Married to His Sixth Wife, Safiya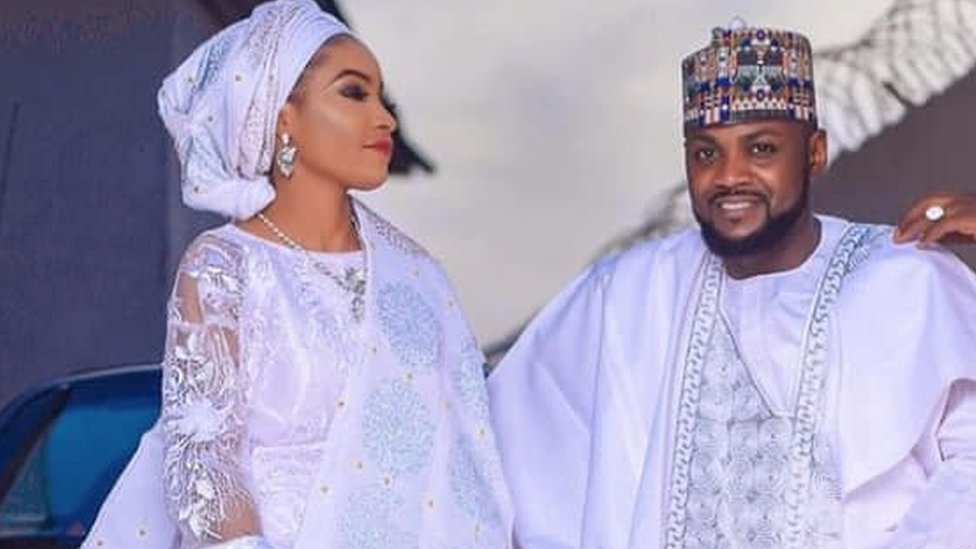 In 2019, the star was said to be getting ready to marry again for the sixth time. Adam took to the internet to announce he was ready to try marriage again. This time he was excited and optimistic about the marriage. The actor posted his wedding invitation on his Instagram page with a caption where he noted that he would marry his sweetheart, Safiya, and she would become his wife till eternity. The wedding took place at Gwandu Local Government Area of Kebbi State, precisely at the Emir of Gwandu Central Mosque.
Adam A Zango, in an interview, told a journalist that he had no regrets about being married six times. According to him, it was the mistakes he made in his youth, and he had learned from them, hence will not make them again.
Meet Adam A. Zango's Children
The singer, who has divorced 5 wives, has about 6 children from his marriages. His first son, Haidar Zango, is the son of Amina, his first wife. The other three boys came from Aisha, his second wife. His first daughter came from his Cameroonian ex-wife Ummul Kulsum. Beyond these, nothing much is known about his children and what they are currently up to. However, it is believed that they would become as famous as their father for possibly good reasons in no distant time.
Other Ladies that were in Adam A. Zango's Life
The actor was said to have come from a religious background. However, upon relocating to Kaduna, he became the perfect example of a playboy. He was rumored to have dated several Kannywood actresses. Rumors have it that the likes of Maryam Booth, Zainab Indomie, Nafisa Abdullahi, and others were his girlfriends.
Also, the actor was alleged to have sexually harassed one Rahama Sadau in the past. He did not attempt to clear his name. He rather diverted it into what he calls the Ali Nuhu group and Zango group fight fuelled by the media.