Asset Management Corporation of Nigeria (AMCON) is a government-owned organization signed into the Act on 19th July 2010. It was created to revitalize and stabilize the Nigerian system institution by resolving banks' non-performing loan assets in the economy. AMCON staff receives salaries according to grade levels, like other government workers in Nigeria.
The minimum wage in Nigeria is N18,000, and your salary as staff at AMCON is determined by your grade level in the organization. Although their salaries are not disclosed to the public, there are estimations of what they should be. In this article, we will explore what AMCON is and what its functions and responsibilities are, how much a staff takes home monthly, and any other incentive employees take home.
A Brief History of AMCON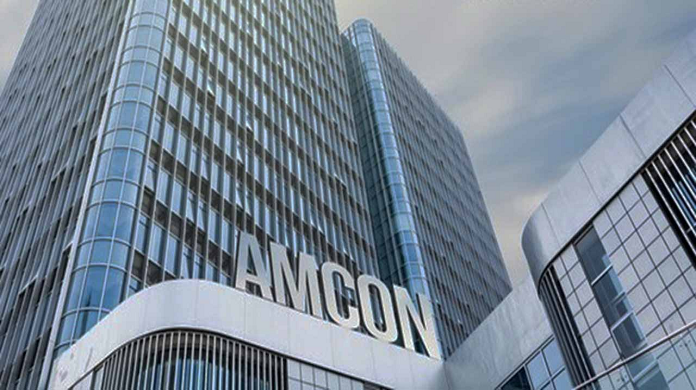 The Asset Management Corporation of Nigeria AMCON came into existence in July 2010 following the Act enacted by the National Assembly of Nigeria. After the financial global meltdown that happened in 2008, the Federal Government of Nigeria, through the Central Bank of Nigeria, came up with this organization.
The aim of instituting the body is to fortify financial institutions in the country, especially banks. At its inception, AMCON was supposed to last for just 10 years, but due to its importance, it is still in existence to this day. The primary duty of the organization is to acquire Non-Performing Loans (NPL) from banks.
Through this, they acquire banks for the government and prevent the looming financial crisis in Nigeria. Soon after its inception, AMCON acquired three banks: Keystone Bank, Mainstreet Bank, and Enterprise Bank. These banks could not meet up with the asset requirements.
After acquiring these assets, AMCON sells them and gives an account of the money to the government. President Muhammadu Buhari sacked the founding president of this organization because of the claims that the sale of the acquired banks was not transparent. Aside from these loopholes, AMCON has played an important role in the stability we have in banks today.
AMCON Nigeria Salary Structure at their Different Grade Levels
AMCON is a Federal Government organization, and as such, its salary structure is not disclosed by the organization to the public. However, from research and interviews with some of the staff of the organization, the ranges of salaries of some of the workers are evaluated.
In addition, the salary of each staff at AMCON is determined by his level and certification at recruitment. Below is a list of some estimations of the salaries received by some staff of AMCON Nigeria.
The starting salary for staff with WAEC or an entry-level employee is N55,000 to N60,000 in addition to other allowances and benefits. This amounts to an annual salary of N660,000 – N720,000.
Senior staff at the organization receive a monthly salary starting from N95,000 to N150,000 plus other allowances and benefits. This amounts to N1,140,000 – N1,800,000 yearly.
Other management staff at the organization receive higher salaries and incentives than their junior colleagues. And they are the ones who receive the highest salaries and incentives in the organization.
Corps members posted to the organization as their Place of Primary Assignment (PPA) receive N25,000 – N30,000 monthly. At the end of their service year, they will be going home with an annual allowance of N300,000 – N360,000.
AMCON Allowances and Incentives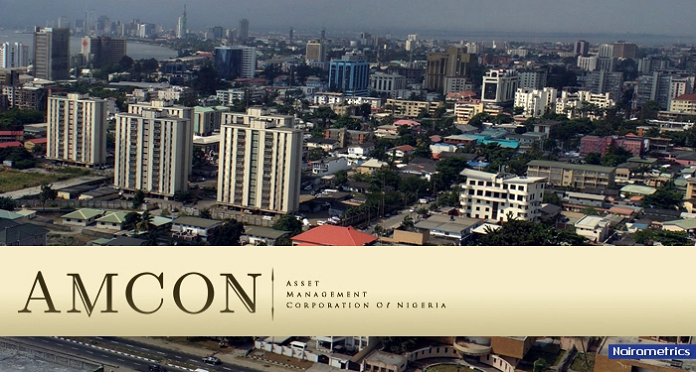 Like other organizations and government-owned institutions, there are other benefits, allowances, and incentives attached to the basic salary enjoyed by the staff of AMCON. Allowances are the rights a worker is entitled to for being a member of the organization apart from their basic salary.
Incentives are motivations to do extra work or to carry out a specific task. By this, only those who meet the requirement of a specific task or target will enjoy the incentive attached to it. All these incentives and allowances are paid according to your grade level in the organization.
Junior staff receives lower than their senior counterparts, while the senior staff receives more. Exceptions are made for overtime payments benefits which are received mainly by the junior staff of the organization. Some of these allowances and incentives are listed below.
Pension and retirement benefits
Free healthcare facilities for staff and their dependents
Yearly leave allowance
Housing allowance or insurance
There is a reward for extra work or extraordinary input to the organization.
Rewards on set targets by the organization to keep the workers interested and willing to work.
Christmas bonuses
Per dime allowances which they receive as a reward for tours and official visits outside their state of work.
Over time allowance paid to junior staff for extra time put into their work officially.
AMCON Nigeria Functions and Responsibilities
At inception, AMCON was charged with the duty of stabilizing the financial institutions and serving as a watch on commercial banks. There are other duties and responsibilities attached to AMCON Nigeria. Below are some of these other duties and responsibilities.
AMCON was established to save ailing businesses and prevent them from closing down.
They help ensure that depositors do not lose their savings
Also, to ensure that investors never lose their investments
AMCON stabilizes financial institutions, especially banks, and prevents them from systemic failure.
AMCON Nigeria serves as a watchdog to financial institutions like banks. By this, it helps guard against banks or investment houses disappearing with people's investments and savings and enriching themselves with people's savings and investments.
The organization helps eligible financial institutions in Nigeria to achieve some of their duties. By this, they help effectively in the acquisition, management, disposition, purchase, and sale of eligible bank assets and equities from Nigerian banks. All these are done in accordance with the provision of the Act that established AMCON.
AMCON provides an opportunity through which commercial banks sell their Non-Performing Loans (NPL).
AMCON helps commercial banks regain their strength and lending power and start lending again.
The organization frees up valuable resources of commercial banks and allows them to focus more on their core activities.
AMCON works hard to reclaim what a debtor legally owes a financial institution.
When the organization has successfully acquired eligible assets from banks, they dispose of these assets by selling them to individuals or organizations. The types of assets to be sold are specialized assets and real estate properties.