Some personalities have made and are still making names for themselves, and Ebuka Obi-Uchendu is one of them. Ebuka is most popular for hosting the Big Brother Naija reality TV  show. He is a Nigerian lawyer, TV presenter, and media personality who has garnered fame and fortune with a whopping net worth of ₦300 million to show for it. Apart from his media career, Ebuka also freelances as MC for events and ceremonies. Again, his ability to bring a lot of tension and excitement to the show, BBN has earned him many fans. Read on as we delve into details of how Ebuka Obi-Uchendu's net worth came about and how it has increased over the years.
How Ebuka Obi-Uchendu Made His Massive Net Worth
The well-known BBNaija star did not get his net worth and fame on just a platter of gold; rather, he made a name for himself by putting in the time and hard work through multiple engagement deals, media contracts, and investments. Let's take a look at the endeavors that contributed to Ebuka Obi-Uchendu's massive net worth below.
His Gig As Big Brother Naija Host
In 2006, Ebuka 0bi-Uchendu was one of the 14 housemates of the first-ever season of the popular reality show Big Brother Naija. Though he did not emerge the winner, he finished in the eighth position and was judged to be authentic, which is the original idea behind the game. To date, Ebuka is still the most actively successful out of the then 14 housemates. The following year, he was announced as the host of the second season of the reality live show. The young man is smart, witty, and has great communication skills, which have kept him on one of the biggest stages for a long time.
Ebuka Uchendu became most famous today for his unmatched role as the host of the reality show BBN. Before the BBN season 5 reunion, a few fans suggested he step aside for another person to take up the role. But, he eventually hosted the program given the greater number of fans that defended his exceptional performance. However, there are no details about Ebuka's salary specifications as the BBNaija host. Still, we know that he has undoubtedly enjoyed the benefits of the popular reality show, considering how influential he has become over the course of his career.
Career as TV Presenter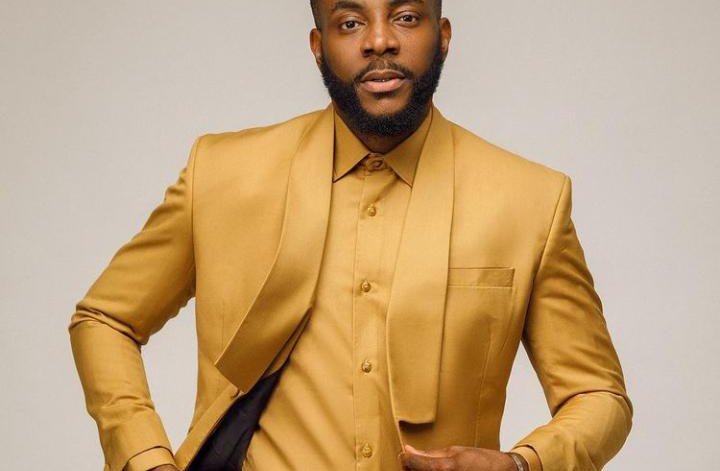 In 2008, Ebuka was the host of Friend or Foe and Glow Show, a weekly program that ran on NTA. He also hosted a weekly column, 'Contrast' with a Nigeria national daily newspaper, Thisday newspaper, for over four years. He has written for some Nigerian publications such as Ace magazine and What is New. During the 2011 general election, he hosted the first presidential debate on the youth issue, broadcast live all over Nigeria.
Over the course of his TV career, Ebuka has been privileged to meet with top Nigerian personalities like Banky W, Davido, Wizkid, Flavour, Seun Kuti, etc. In 2013, alongside Lamide Akintola and Zainab Balogun, he co-hosted a weekend show called 'The Spot' showing on Ebonyilife TV with access to 48 African countries. He also hosts Men's Corner and Naija Politics. In 2013, Ebuka became the new host of Rubbin Minds, a Nigerian TV talk show. He has earned big bucks from his hosting gigs. However, the exact amount he earned from each of them has not been disclosed.
Ebuka Obi-Uchendu Is a Certified Lawyer
Even though Ebuka is a TV host, many people forget that he is a certified lawyer. He has a degree in Law from the University of Abuja and a Master's of Law degree from the Washington College of Law, American University, Washington D.C. Alongside Justice Olusola Williams, a retired Lagos State judge, Ebuka takes part in Judging Matters, a reality TV show that pays close attention to disputes and conflicts and gets justice for people using the arbitrary system.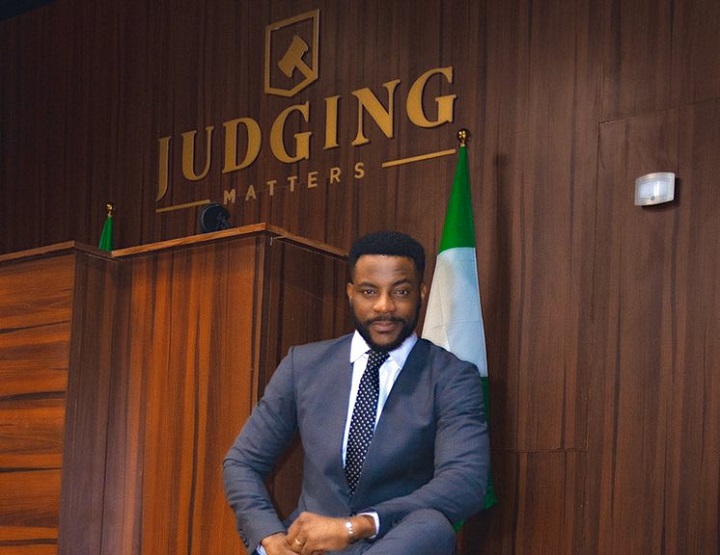 Ebuka serves as a legal counselor on the program, where he interrogates the plaintiffs and defendants of cases brought to the courtroom in a bid to find out the truth. After bringing out points from the cases, Justice Williams would then make the final and fair decision. They handle real cases, which are tried with maximum fairness, and a good sense of humor, making them serious yet entertaining.
The TV Star Endorses Multiple Brands
For many TV stars, endorsement deals are one of the biggest ways they make money for themselves, and Ebuka is not an exception. Here are some of the high-income deals Ebuka has managed to land, which has helped boost his fortune.
2006 – Endorsement deal with one of the major telecommunication brands, Glo.
November 2015 – A brand ambassador for Intel Corporation, a US-based multinational corporation.
2015 – A brand ambassador for international men's ready-to-wear fashion brand – Deo Milano
2018 – A multimillion naira endorsement deal with PorkMoney, a Nigeria-leading pig farming company.
July 2018 – Ebuka, alongside Adesua Etomie, were unveiled as the brand ambassador for the brand H2Oh, a beverage industry.
2019 – Endorsement deal with Budweiser, American larger beer brand
2020 – Endorsement deal with Betway Nigeria, a gaming and entertainment brand.
January 2021 – Multimillion naira endorsement deal with one of the biggest companies in the world today, Samsung.
The reality show host ensures that he stays on top of his game without any signs of slowing down. He has made huge wealth through endorsement deals. Albeit, the amounts he makes from such deals are currently not known. But they have contributed largely to his ₦300 million net worth.
Ebuka Obi-Uchendu Has a Top-notch Fashion Sense and Equally Earns From It
Ebuka Obi-Uchendu, whose middle name is 'Never to be caught unfresh,' is not just a TV personality but also has his name written in the book of fashion and style. He steps out with everything spectacular and has his fashion world covered with the vibes and feeling that comes from his sense of style. Ebuka's wardrobe is filled with outfits made by top fashion designers like Tribes By Nobs, Mai Atafo, Ugo Monye, Vanskere, David Wej, D29, and many others. He thrills his viewers and fans with his ever dripping, sophisticated, and charming look. The media celebrity has the ability to rock any attire he puts on and would never be caught scruffy.
His fashion sense earned him the status of one of Nigeria's Most stylish Celebrities. He doesn't ever fail to impress and totally seize the attention of his audience. He has contributed to several online publications, including the Y! FrontPage on the youth-oriented YNaija, Breaking Times, which deals mostly with current affairs, general lifestyle inclined 360Nobs, and Style Vitae, a fashion and style portal. Check out some of his incredible styles to know if you would meet your tailor this weekend.
Ebuka Obi-Uchendu made his wealth through:
Big Brother Naija Hosting Gigs
Other TV Shows and Events Hosting Gigs
Brand endorsements, and
other business endeavors
Is Ebuka a Part Owner of Big Brother Naija?
Out of curiosity, many people keep asking if Ebuka is a part-owner of BBNaija. Big Brother Naija is a reality TV show created by John de Mol of Endemol, in which a group of individuals lives together in a large house for a specified time, isolated from the outside world but continuously watched by a television camera. The show is owned and managed by Endemol Shine Group, a Dutch production and distribution company of scripted and non-scripted content.
Hence, Ebuka is only the show host who has retained the position for four consecutive years, given his excellent presenting performances. After hosting the show's second season in 2007, it was put on hold till 2017, when he returned as the host.
Summary Of His Awards and Nominations
The TV star has not just attracted a lot of money but also has been recognized in various areas of his contribution to the growth of society.
In 2007 and 2008, he was nominated for the On-Air Personality of the year at the Future Awards.
2011 saw him being nominated by the World Economic Forum as a Global Shaper, an exclusive group of young emerging leaders across the world.
In 2019, he was honored by the Federal government of Nigeria as one of the Best 100 Young Nigerians to mark Nigeria's 100th anniversary as a union.
For three consecutive years, 2013-2015, Ebuka won the Outstanding Television Presenter at Nigeria's Broadcasters Merit Award.
He Owns Luxury Cars and Expensive Houses
Ebuka Obi-Uchendu's net worth has afforded him a lifestyle many can only wish for. The successful media personality lives a luxurious lifestyle and enjoys good things money can buy. The following are two luxury cars he acquired for himself; nevertheless, he might own others that we do not know of.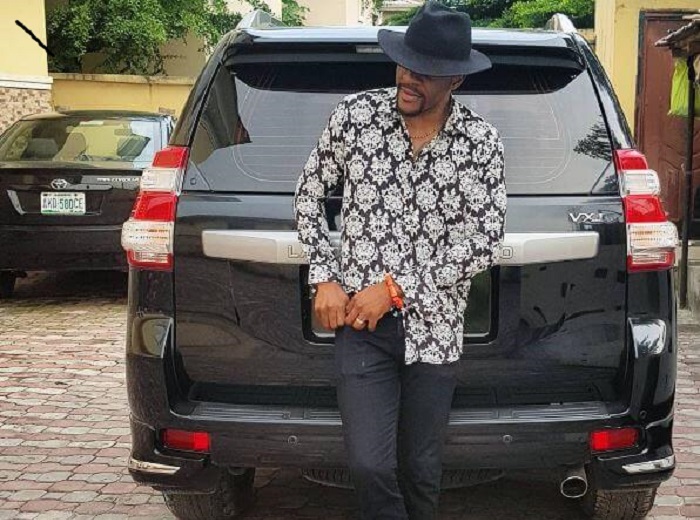 He has a Toyota Land Cruiser; a seven-seater SUV reported worth an estimated ₦40 million. This is the regular car he usually goes to events and programs with. The car is an embodiment of class and luxury with a four-wheel drive and diesel engine.
Ebuka stunned his fans yet again when he landed a Range Rover SUV. The luxury car has special features, including 14 city / 20 highway MPG, 7,716 lbs towing capacity, 375 to 510 hp, 5.0 L V8 engine, and 4,850 to 5,137 lbs curb weight. Though we do not know when he bought it and how much, we know it will set you back 66-80 million Naira to own one today.
With Ebuka Obi-Uchendu's net worth of N300 million, the celebrated host owns a house in Abuja; even though the house's worth is unknown, we certainly know that it is quite expensive, considering its luxury features. He also owns a house in Anambra State and many other real estate projects over the country.