Mercy Eke, also known as Mercy Lambo, is a Nigerian media personality, businesswoman, and entrepreneur with a net worth estimated at $600,000. She is the first female to win the reality television show Big Brother Naija; she won Season 4, dubbed Pepper Dem, in 2019.
Mercy Eke's success story can't be completed without BBNaija, as the show contributed largely to the net worth she currently enjoys. Before her victory on the show, Mercy had unsuccessfully auditioned several times before fortune smiled on her, and she became a candidate (housemate). She took home the grand prize, including a whopping N60 million cash prize and a brand new SUV by IVM.
As the first female to win the prestigious competition, she amassed a great deal of wealth. With an estimated net worth of $600,000, she is regarded as the richest Big Brother Naija Housemate of all time. The BBNaija is a platform that showcases individuals, prepares them for their careers and eventual success. The cash prize of N60 million is only the tip of the iceberg compared to what she has gained. After the show, she connected to TV personalities, celebrities, and government officials, making her even richer. Mercy also got many endorsement deals and started a reality TV Show.
Biography and Profile Summary of Mercy Eke
Name: Mercy Eke
Other Names:

Mercy Lambo

Date of Birth: 29th September 1993
Age: 30 Years Old
Place of Birth: Owerri, Imo State
State of Origin: Imo State
Profession: M

edia Personality, Businesswoman, Entrepreneur,

Actress, Video Vixen
Alma Mata: Imo State University
Marital Status: Single
Net Worth:

$600,000
Winning BB Naija Contributed To Mercy Eke's Huge Net Worth
Mercy Eke had auditioned for the TV reality show four times but came out unsuccessful. She got her shot and became a candidate in the 2019 Big Brother Naija "Pepper Dem" season 4 edition. Joining the BBNaija house on 30th June 2019, three months later, she emerged as the show's winner at the grand finale in October. This was after all the evictions and voting had taken place.
The grand price was N60 Million and a brand new Innoson Vehicle Manufacturing (IVM) Sports Utility Vehicle (SUV). Her victory on the show set Mercy Eke for a more successful career and also contributed to the massive net worth she currently enjoys. She also got several endorsement deals and became an influencer for various organizations. More so, she had the chance to explore her potentials while making money.
Other Ways Mercy Eke Makes Money
Mercy's life changed for good after winning the Big Brother Naija show; she got so much fame and commissions. She is a hard worker and has ventured into various businesses that made her smile to the bank. Let's take a look at other business endeavors that contributed to Mercy Eke's net worth below.
Real Estate Investments
Mercy used her influence, cash reward and invested it into Real Estate, which she called Lambo Homes. They have done well to provide people with affordable housing in a very competitive terrain. As a model and fashion icon, she has equally unveiled her clothing line called M and M Luxury; their products include joggers, T-Shirts, Hoodies, and Sweaters. The clothing offers online shopping benefits, and delivery is nationwide.
Brand Endorsements
Mercy is involved in brand promotions. As a social media influencer with a huge following on social media, brands pay her hugely to advertise and market their products. She also appears on television commercials for brands and establishments. As a prolific television personality and the first female to win the BBNaija TV reality show, she has the fan base and ability to reach a wide audience.
Some notable brands Mercy Eke has signed endorsements with include the following:
Ciroc Vodka
Mr. Taxi Nigeria
Unique Motors
Royal Electronics
Just Furniture
Royal Hair International
Waist Trainer and Protein Shake Company Mapia Tea
Aside from endorsements, Mercy is also a video vixen. She has featured in music videos of celebrities like Davido, Airboy, MC Galaxy, Rudeboy, and Ichaba. She featured in the 2020 Nollywood blockbuster "Fate of Alakada" and earns a good sum from these endeavors.
Mercy Eke Also Started a Reality TV Show with Ike Onyema
The former BBNaija winner has her own reality TV show called Mercy and Ike. During one of the episodes, she commented, "I just wanna relax and be taken kiaruf," and it soon became a collection of banded clothing items produced from her clothing line. It was a successful endeavor.
While in the BBNaija house, she met and fell in love with fellow housemate Ike Onyema. After she won the show, they started a television reality show called Mercy and Ike. It premiered on 26th April 2020. The show was intended to showcase their relationship and follow the steps of other television reality shows like the infamous Keeping Up with the Kardashian. However, the show died a natural death when the supposed love of her life, Ike, went down on his knees and proposed to her, a move that was the catalyst that killed the show.
The reality TV show was welcomed with great enthusiasm, and she made a huge fortune out of the show. Advertisement agents flocked in to advertise their products while their show aired. The show was a huge success till it hit the rock when Ike proposed to her, and she declined. However, the exact amount she made from the show is unknown, but it significantly boosted her net worth.
A Peek Into Mercy Eke's Luxurious Lifestyle
Mercy has made money and is not afraid to spend it; she has a four-bedroom luxurious apartment at Lekki Phase 1, amounting to over N30 million. As a real estate investor, she has other houses at choice locations in the country. More than that, she is also a lover of luxury cars and has a few parked in her garage.
Some of the cars in her garage include:
IVM G40 SUV: This was the car she won after she emerged as a winner of the BBNaija show. The car is worth about N35Million.
Range Rover Autobiography SUV: This choice car is mouth-watering for car lovers, costing about N120 million.
Range Rover Vela: N50 million
Mercedes Benz GLC300 SUV: N18 million
Mercedes Benz G- Wagon: N70 million
Mercedes Benz GLK350
Mercy Eke's Net Worth Compared to that of Laycon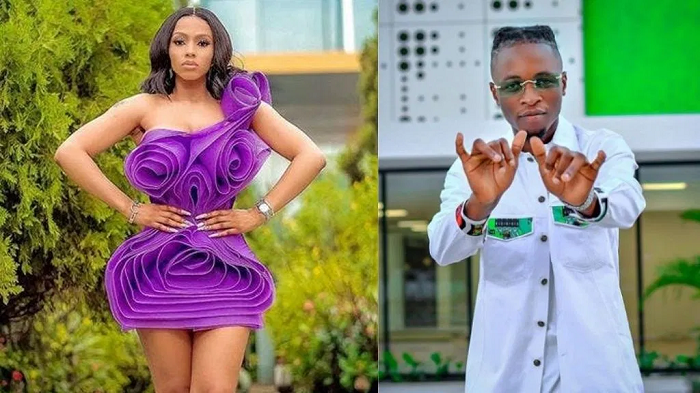 Being a woman is enough to get you rich in this part of the world, much less if you are a celebrity per excellence and a cute one. Mercy is the first female to win the BBNaija reality television show, and it has won her great admiration and endorsements. The just-concluded BBNaija 2021 season 5 dubbed 'Lockdown' was won by the infamous Laycon. He is currently worth about $460,000.
Compared to Mercy Lambo's $600,000, Laycon needs to work more to earn more if he is to meet up with her financially. However, it is worthy to note that Mercy Eke is the richest winner of the BBNaija television series of all time, and her net worth is only an estimated figure. In reality, she is worth more than that; she did not only pepper dem but also peppers the cash in her accounts and assets.