Hunk Nollywood actor Uti Nwachukwu has enchanted many ladies with his charming personality and good looks since kickstarting a career in entertainment. His career soared like a wildfire after he emerged as Big Brother Africa All-Star winner in 2010. Since then, the talented singer and model has been the heartthrob of his female fans who really wish to date him. As one of the eligible bachelors in the Nigerian entertainment industry, Uti Nwachukwu has dated many beautiful ladies in the film industry and is yet to walk down the aisle with his gorgeous bride.
Asides from making the news for his colorful dating life, the Delta State native occupied the news headlines of many media platforms in mid-2020 when he was involved in a rape allegation that almost dented his public image. Still, he did well to clear his name by taking legal action. Despite huge expectations from his fans to settle down, Uti has stated categorically that he is not in a rush to get married.
Uti Nwachukwu Has a Different View About Marriage
Well known for expressing his views and beliefs candidly on social media platforms, Uti Nwachukwu took to his Twitter handle to express his views on marriage in April 2021. In a lengthy thread, he remarked that marriage could no longer work in the 21st century because of the belief held by people that it is a monogamous relationship. He stated that the concept of marriage, which stipulates that one should be faithful to their partner forever, is almost impossible and is not ideal, as falling in love with one person is no longer sensible in this generation.
He additionally opined that people should understand that it is tough for human beings to stick with one sexual partner for the rest of their lives. As a result, people that leave their relationships on the grounds of cheating shouldn't, in the first place, be in a relationship. He further suggested that if one has a kind and caring partner and spends adequate time with them, the individual doesn't need to quit the relationship based on cheating, reiterating that it is tough to stay faithful to one's partner forever.
Furthermore, Uti cited that the idea of marriage perceived as a monogamous relationship has destroyed many marital relationships as it doesn't work. And that most of the people who are in long-term monogamous relationships are pretenders, hypocrites, and unhappy. Hence, the famed media personality admonishes everyone to discuss being in a monogamous relationship with their intending partners not to deceive anyone, leading them into depression.
The Cute Model Might Be Currently Single
In 2018, Uti Nwachukwu reportedly dated a mystery lady with whom he went on a vacation to South Africa and shared the pictures with his Instagram fans at the time. The actor recently said in a Twitter post that being in a relationship nowadays is a waste of time, which hints that he is not currently dating anyone. He further stated in the post that nowadays, romantic relationships don't worth the effort and investment. And that people marry for different reasons these days; while some are after money, others use marriage as a cover-up to hide from the culture-conditioned shame of staying single.
He additionally cited that with the rate things are going now, that it's best for one to protect their mental health, future, and stability by going for surrogacy/sperm donation. As such, people can become parents without having fears of someone coming to drag their kids with them in the future.
Uti Nwachukwu Has Dated A Few Celebrities in the Past
Since coming to the limelight as the winner of Big Brother Africa, Uti Nwachukwu has mostly dated ladies in the entertainment industry. While some of his relationships have been confirmed, others are seen as mere rumors. Meet Uti's romantic partners below.
Sheila Kwamboka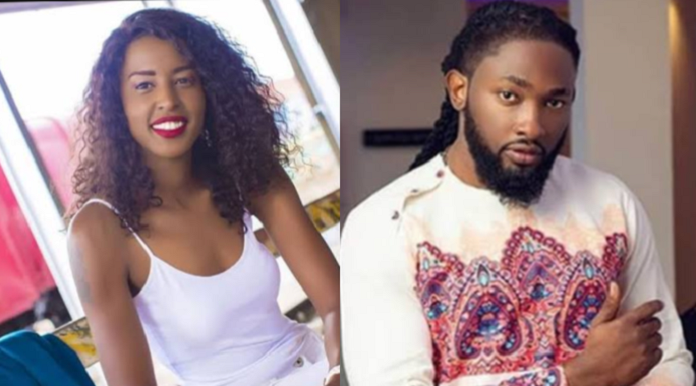 Uti and Sheila became an item while in the Big Brother Africa All Stars house in 2010. When the reality show ended, the two reportedly continued with the relationship. Uti revealed that he might propose to the comely Kenyan TV personality in November 2010 as she would be coming to Nigeria for Uti's father's burial during such time. Sadly, the two broke up, and the reason behind their separation is still under wraps. Like Uti Nwachukwu, Sheila Kwamboka first participated in Big Brother season 3 and was again selected for the show's 5th season. She studied International Relations at the university and is the former Kenyan Miss Tourism.
Saeon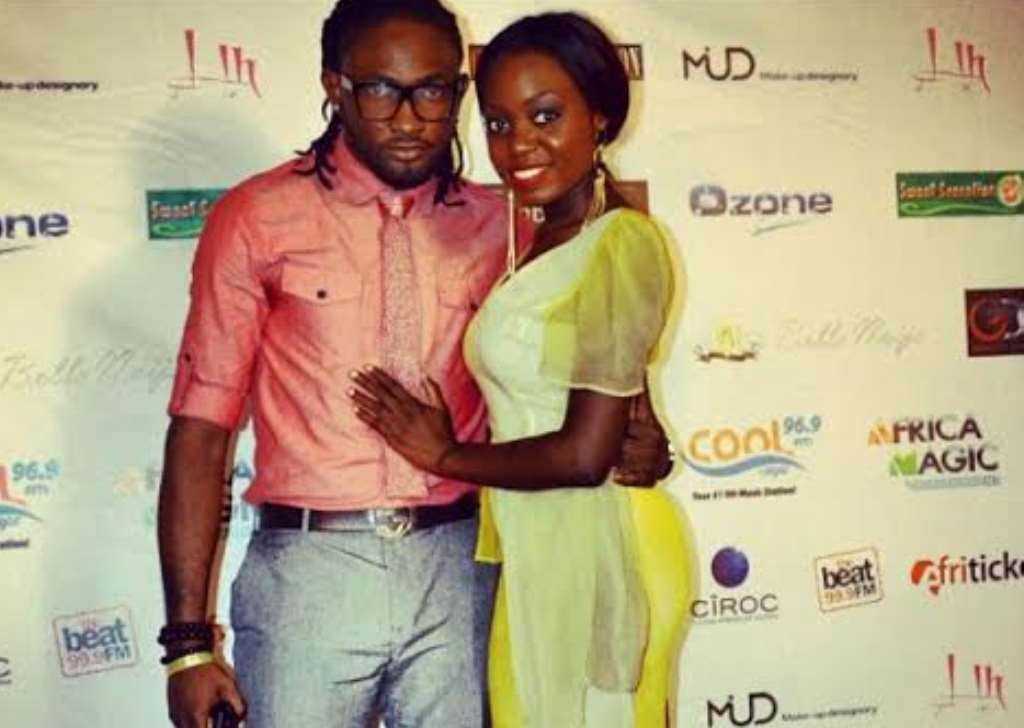 The TV presenter entered into his first public relationship with Nigerian singer-songwriter, Saeon in February 2014. While dating, both attended shows and events together and even admitted publicly that they were dating and in love with each other. The former couple even featured on the cover of the June issue of City People Fashion & Lifestyle Magazine in 2014. While Uti's fans were anticipating wedding bells to ring, the pair parted ways quietly and never spoke about the breakup.
Dillish Mathews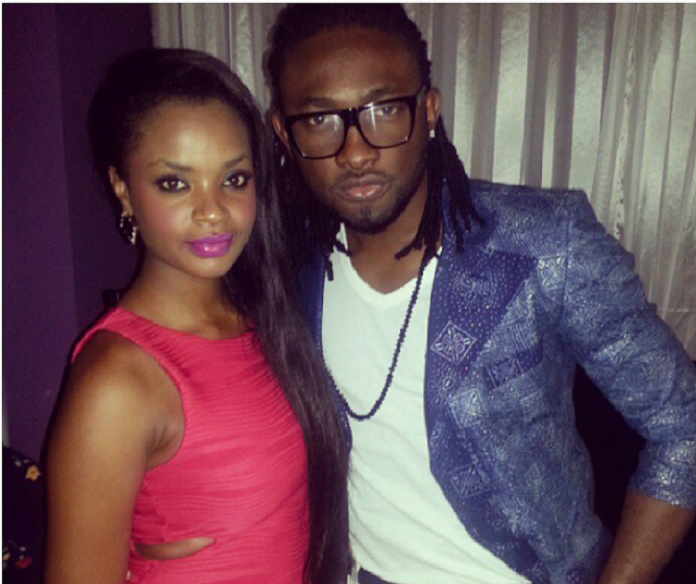 Also, in the early 2010s, Uti Nwachukwu was said to have dated Namibian Big Brother housemate Dillish Mathews. The two sparked a dating rumor after they were sighted in Ghana attending Selly's birthday party. However, they denied the dating claims and insisted that they were just friends and nothing to that. Besides Uti, Dillish also dated Togolese football player Emmanuel Adebayor.
Beverly Naya
Nigerian-British actress Beverly Naya has allegedly had a secret romantic affair with the Big Brother Africa winner. The two were seen attending social functions together, and afterward, rumors about them hooking up started making the rounds on media. When the Wedding Party actress was asked about the relationship, she denied ever dating Uti and stated that he is a good friend of hers and there was no truth to the rumor. Beverly Naya is currently dating Adeolu Adefarasin. She is best known for starring in Tinsel, Weekend Getaway, Skinny Girl in Transit, and Chief Daddy.
Eku Edewor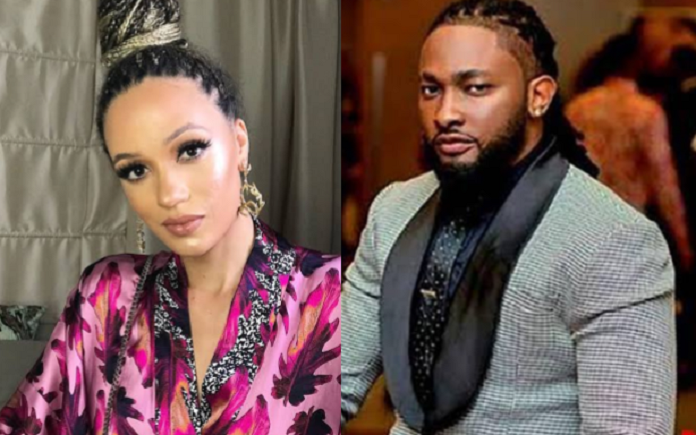 Edewor is another Nigerian-British actress and TV host Uti Nwachukwu had a brief relationship with in early 2016. The two kept their relationship secret for a while before it went public after they were spotted getting cozy in several social events. Uti and his co-host of 53 Extra attended together with the engagement party of Makeshe Ibru, the granddaughter of Olorungun Michael Ibru, in 2016. They subsequently called it quits and have moved on with their lives.
The Former Big Brother Africa Winner was Accused of Rape in 2020
On June 4th, 2020, an unknown lady identified as Kambili Korie tweeted about Uti Nwachukwu raping her in her room when he came to visit on August 5, 2017. She followed up the accusation with a screenshot of a text message, where a user named "Uti 2" apologized for forcing himself on her. After the news buzzed the internet, many bloggers slandered Uti based on the accusation of the lady. He immediately acted to clear his name by asking Kambili to report the alleged crime to the nearest police station to investigate it properly.
He stated that he was in Houston, Texas, United States, and not in Nigeria on the day of the alleged crime. He followed up the case by lodging a petition to the then-Inspector General of Police, Mohammed Adamu, through Johnmary C. Jideobi & Co., law firm, on June 5th, 2020. He requested for an investigation to be launched about the rape allegation. Uti Nwachukwu, who works as the EU Representative of Sexual Assault Referral Centers in Nigeria, also asked his lawyer that his accuser should be prosecuted for cybercrime if her allegations couldn't be substantiated.
To date, Kambili Korie has not shown up in person and never reported the alleged incident to any police station as suggested by Uti Nwachukwu for proper investigation.