When it comes to submitting one's address for both official and unofficial purposes, there is a need to make it easy for the second party that needs the address to find your location, hence the importance of the postal code. Postal code, ZIP code, etc., are the most common names used to refer to a string of codes that have been used to identify different landmasses. Like many other countries worldwide, there are about 37 Nigeria postal codes for its 36 states and the Federal Capital Territory-Abuja.
What is a Postal Code?
Postal codes are strings of numbers or alphabet or sometimes a combination of both with punctuation and/or space. They vary in number from one country to another. Nigeria's postal codes are made up of six-digit numbers. These numbers represent different things. According to Nigerian Postal Service (NIPOST), Nigeria has nine regions, and the code of each region represents the first number of postal codes. The combination of the first number, second and third number produces the dispatch district, making it easy to sort out mails. Also, the last three digits represent the location for the delivery, which can be either a town, village, or any other place.
There is also something called the principal post head office in every region. It is like the headquarter, and its postal code usually ends with 0001.
What is a Postal Code Used For?
Websites that usually request postal codes activity will involve collecting the physical address of the user or customer. Such activities include:
Registration of domain name
To buy goods and items online
Delivery of items purchased online
For filling most online job application
For filling forms for most official purposes
For posting of letters and hard copy documents
Without a postal code, it won't be easy to send items from one location to another, especially from abroad to Nigeria. That is why most online stores don't make the mistake of excluding postal codes on their e-commerce website.
What is a ZIP Code?
The ZIP code, also known as Zone Improvement Codes, are codes available and only used in the United States. They perform the function the postal code performs in other countries. Therefore, Nigeria postal codes are to Nigerians what American ZIP codes are to Americans.
What is the Major Difference Between ZIP Code and Postal Code?
The major difference between these two codes lies in their country of usage. While the postal code is used in every other country to obtain a physical address, the ZIP code is only used in the US for the same purpose. However, the United States does not consider the postal code of other countries as equal to their ZIP code. The United States Postal Service USPS has different codes for other countries when they want to process the delivery of items to those foreign countries. Be that as it may, people take the postal codes of other countries to be equal to America's ZIP code, being that they all perform the same function. Nigeria's ZIP code is 00176-000.
The 36 States of Nigeria and Their Postal Code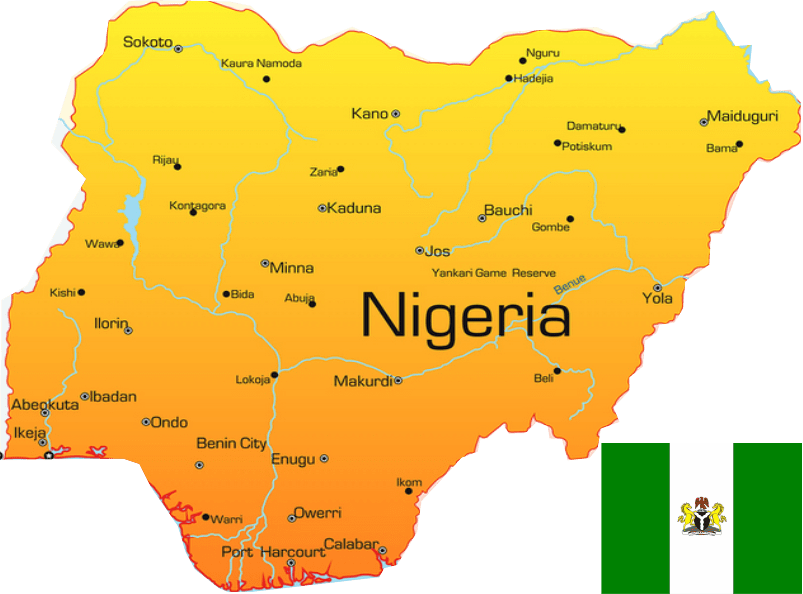 Nigeria doesn't have a single postal code; rather, each state has its postal code that is unique from the other. One of the most important things NIPOST did was give every area some sort of identity, starting from the most popular states to the less popular ones. They didn't just stop at the state level; they went ahead and gave most villages, both small and big, an identity number to help identify them if need be.
Below is a list of the postal codes of all the states in Nigeria.
| | | |
| --- | --- | --- |
| S/N | States and the FCT | Postal Code |
| 1 | Abia | 440001 |
| 2 | Adamawa | 640001 |
| 3 | Akwa Ibom | 520001 |
| 4 | Anambra | 420001 |
| 5 | Bauchi | 740001 |
| 6 | Bayelsa | 561001 |
| 7 | Benue | 970001 |
| 8 | Bornu | 600001 |
| 9 | Cross River | 540001 |
| 10 | Delta | 320001 |
| 11 | Ebonyi | 840001 |
| 12 | Edo | 300001 |
| 13 | Ekiti | 360001 |
| 14 | Enugu | 400001 |
| 15 | Gombe | 760001 |
| 16 | Imo | 460001 |
| 17 | Jigawa | 720001 |
| 18 | Kaduna | 700001 |
| 19 | Kano | 800001 |
| 20 | Katsina | 820001 |
| 21 | Kebbi | 860001 |
| 22 | Kogi | 260001 |
| 23 | Kwara | 240001 |
| 24 | Lagos | 100001 |
| 25 | Nassarawa | 962001 |
| 26 | Niger | 920001 |
| 27 | Ogun | 110001 |
| 28 | Ondo | 340001 |
| 29 | Osun | 230001 |
| 30 | Oyo | 200001 |
| 31 | Plateau | 930001 |
| 32 | Rivers | 500001 |
| 33 | Sokoto | 840001 |
| 34 | Taraba | 660001 |
| 35 | Yobe | 320001 |
| 36 | Zamfara | 860001 |
| 37 | Abuja (Federal Capital Territory) | 900001 |
The above-listed codes are the individual codes of the separate states of the nation. They cannot be used to find a person's exact location.
Whether they are called Nigerian Zip code, Nigeria postal code, or even postal code, they all refer to the same thing, so do not be confused. Hence, to be sure of the postal code of your exact location, you have to visit the homepage of postcode.com.ng. The direct information from that page can be the information you are sourcing for.
Frequently Asked Questions on Nigeria Postal Codes
1. Is there a place with 23401 Code as its postal code in Nigeria?
Among all the aforementioned 36 states of the federation, none has 23401 as its postal code. However, research and experience have shown that 23401, 110001, and 00176 can be used as the country's postal code. Any of them can suffice for a ZIP code.
2. Does Nigeria as a country have a ZIP code?
As earlier mentioned, Zipcode as terminology is only used in the United States. Every other country uses a postal code. Hence, Nigeria doesn't have a ZIP code but a postal code that differs from state to state, according to the landmass.
3. Is Nigeria's International Dialing Number Same as ZIP Code?
Most persons have mistaken the country dialing code, +234, for a ZIP code. People have been advised against using +234, which is strictly Nigerian's international dialing number, as a ZIP code.
4. How Do I Know My Postal Code?
As earlier stated, NIPOST has done the major task of assigning every town, local government, and village a postal code. Hence to get your postal code;
Visit the home page of the postcode.com.ng
Please search for the state you are located at and click on it
Search for your local government area and select it
The next thing would be to search for your town and select it.
If you don't have access to the internet, you are advised to locate the nearest NIPOST office or post office to confirm the postal code of your address. The information from either the web or post office will not only save you unnecessary stress, but it will help you to get the correct postal code. Perhaps it will also help to get any item you ordered online to be delivered to you at the right time, at the right address.