Nigeria is made up of thirty-six (36) states and a Federal Capital Territory (FCT), Abuja. All of these states have in different ways contributed to the economic growth, manpower, and beauty of the country. Although this beauty comes in different aspects and each state is beautiful in its own right, the question of what is the most beautiful state in Nigeria continues to come up time and again.
It is as such that we gather here the 10 leading states in terms of beauty, checking every box from tourist attractions to academic tour sites, relaxing getaways, and natural entities among others.
The Most Beautiful States in Nigeria
10. Kano State
Capital: Kano
Region: North-West
Population: 9.4 million (2006 census), 16 million (2016 projection)
Land Size: 20,131 Km2
Nickname: Centre of Commerce, Tumbin Giwa
Major Tourist Sites: Kano Zoo, Gidan Makama (Kano Museum), Dala and Gwauron Dutse, Gida Rumfa (Emir's Palace and the oldest continuous site of authority in Nigeria)
Created on: 27 May 1967
Bounded By: Katsina State, Jigawa State, Bauchi State, and Kaduna State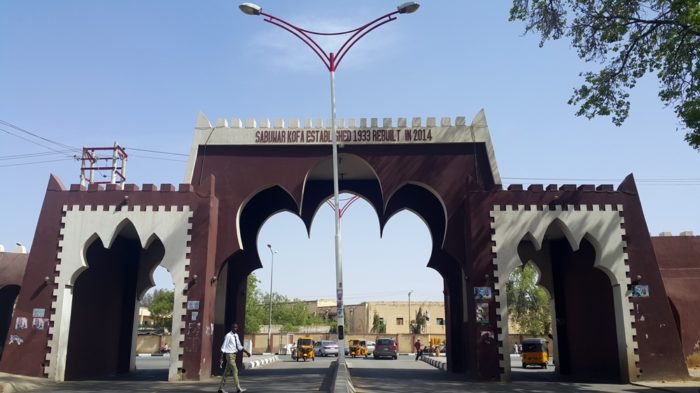 Kano is the most populated state in Nigeria and a major trading center of the country. The state also prides itself on its beauty that is found in nature, modern infrastructures, and historical landmarks that include one of the oldest markets in Nigeria, Kurmi Market, which was founded in 1463.
Kano State also boasts of being an economic hub of Nigeria as it generates more than $12 billion yearly. This makes the state one of the richest. Apart from its riches, the state is home to one of the most popular languages in Nigeria, Hausa.
Some of the Beautiful Places in Kano
Old Kano City Gate and Wall
Dala Hill
Gidan Dan Hausa Museum
Kano State Cultural Centre
Bashir Tofa Mosque
9. Imo State
Capital: Owerri
Region: South-East
Population: 3.9 million (2006 census), 5.4 million (2016 projection)
Land Size: 5,530 Km2
Nickname: Eastern Heartland (Glory of the East)
Major Tourist Sites: Mbari Cultural & Art Center, Nekede zoo, Rolling Hills, Amadioha Shrine, Orashi River, Oguta Lake, Ngwu SpringNatural Water, Ada Palm Plantation Complex
Created on: 3 February 1976
Bounded By: Abia State, Delta State, Anambra State, and Rivers State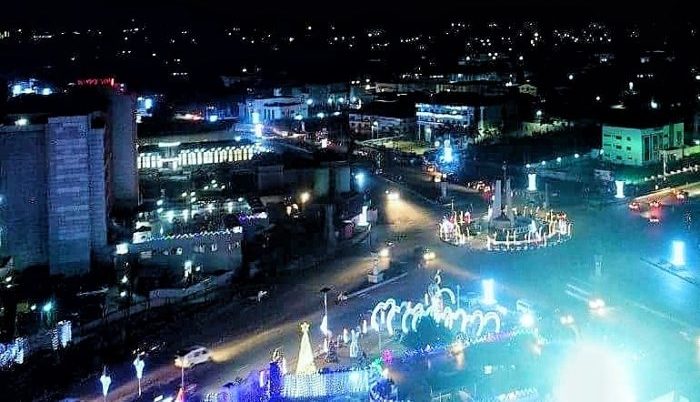 Imo State captures the swift mix of springs and lakes which add to the natural beauty of the state. However, the state is famous for having a vast number of beautiful hotels. The music, culture, and food in the glint of night lights set Imo as a stable of beauty at day and at night. The state which has Igbo as its major language flourishes in terms of its economy as well as being home to numerous institutions.
Beautiful Places in Imo State
Oguta Lake
Owerri Zoo
Orashi River
Imo Palm Plantation Complex
The Freedom Square Owerri
Nekede Zoo
Art Centre
Mnari Cultural Centre
8. Akwa Ibom State
Capital: Uyo
Region: South-South
Population: 3.9 million (2006 census) 5.4 million (2016 projection)
Land Size: 7,081 Km2
Nickname: Land of Promise
Major Tourist Sites: The Lord Lugard Residence, Ibeno Beach, National Museum, Ibom Plaza Uyo
Created on: 23 September 1987
Bounded By: Cross River State, Abia State, and the Atlantic Ocean
This South-South city carries the charm of well-developed urbanization as its major endowment. It houses recreational centers, beaches, museums, road networks, and other standard infrastructures. Even with the adoption of these modern things that increase the beauty of Akwa Ibom, the state has not forgotten to carry on with its traditions that help in harboring a number of ancient architectural buildings. Akwa Ibom's beauty can also be found in nature as it has swamps and wetlands, oil palms, tropical rain forests, and its economic and aesthetic coastline.
Some Beautiful Places in Akwa Ibom
National Museum Colonial History
The Amalgamation House
Ibeno Beach
Unity Park
The 30,000 seater Akwa Ibom International Stadium
Bridge of no Return
Discovery Park
7. Cross River State
Capital: Calabar
Region: South-South
Population: 2.8 million (2006 census) 3.8 million (2016 projection)
Land Size: 20,156 Km2
Nickname: The People's Paradise
Major Tourist Sites: Obudu Mountain Resort, Tinapa Resort, Agbokim Waterfalls, Mary Slessor's House, Cross River National Park, Tortuga Island, Slave History Museum
Created On: 27 May 1967
Bounded By: Benue State, Ebonyi State, Akwa Ibom State, and the Republic of Cameroon.
This coastal beauty derives its name from the native word Oyono, the name of the river which expands across the state that seats among the Southern states in Nigeria. Its rich blend of nature and modern infrastructure places it as a wonderful place to be in Nigeria. It serves as home to many tourist sites, investment opportunities, and the famous Obudu Mountain Resort. It also harbors some important historical markings in Nigeria.
In addition, the 4-Km cable car network allows for an unhindered view across the highlands for over 5200 feet above sea level. Cross River can be said to have it all from the forest walkway, waterfalls, and hospitable environment. Apart from its physical beauty, the state is famous for its rich cultural heritage, especially the annual Calabar Festival which sees the attendance of many people from different parts of Nigeria and beyond.
Some Beautiful and Unique Places in Cross Rivers
Mary Slessor's House
Chief Ekpo Bassey's House (was imported and assembled)
The oldest school in eastern Nigeria (Hope Wadell Training Institution. It was responsible for educating Nnamdi Azikiwe)
Marina Resort Children Playground
Slave Museum
6. Plateau State
Capital: Jos
Region: North Central
Population: 3.2 million (2006 census), 4.2 million (2016 projection)
Land Size: 30, 913 Km2
Nickname: The Home of Peace and Tourism, Tin City
Major Tourist Sites: Shere Hills, Assop Waterfalls, Pandam Game Reserve, Jos Wildlife Park, Riyom Rocks, Wase Rock, National Museum, Kahwang Rock Formation, Kurra Falls
Created on: February 1976
Bounded By: Kaduna State, Bauchi State, Taraba State, and Nassarawa State
Plateau State is in North Central Nigeria and would often be described as the northern pearl. Its beauty goes beyond the physical as it has one of the coldest climates in Nigeria. The weather provides a conducive environment for vegetative growths which paints the state with masses of evergreen farmlands and grasslands in different parts of the state, producing some major foods that can rarely be produced anywhere else in Nigeria. These foods include irish potatoes, tomato (popular as "tomato Jos"), cabbage, and broccoli among others. It is also the home for an endemic bird, the Jos Plateau Indigobird (Vidua Maryae) and Rock Fire Finch which are found only in the state and nowhere else in the world.
Many of the beautiful assets of Plateau State is a result of nature which leads to its harboring one of the highest hills in Nigeria – Shere Hills. It also has more mountains, hills, and valleys than probably any other State in Nigeria. Little wonder it was named Plateau to mean an area of fairly level high ground. Another unique natural beauty is found in its ability to rain ice during the rainy season and cover by a haze many times of the year.
The state is known for its rich columbite ores, exotic fruits and vegetables and well-designed road network which allows for further admiration. However, coming down to man-made beauty, it is home to one of the oldest universities in Nigeria, the University of Jos.
Some Beautiful Places in Plateau State
Jos Wildlife Park
Jos Golf Course
The 10 Commandments monument
Solomon Lar Amusement Park
5. Enugu State
Capital: Enugu
Region: South-East
Population: 3,2 million (2006 census), 4.4 million (2016 projection)
Land Size: 7,161 Km2
Nickname: Coal City State
Major Tourist Sites: Ngwo Pine Forest, Cave and Waterfall, Awhum Waterfall, Ezeagwu Tourist Complex, Ani Ozalla Lake, Ugweme and Udi Hills, Silicon Hill, Akpugoeze monkeys, Milken Hills, University of Nigeria Nsukka, UNN
Created on: August 27, 1991
Bounded By: Abia State, Imo State, Ebonyi State, Benue State, Kogi State, and Anambra State
Enugu State is one of the economic centers in Nigeria with a GDP above $4 billion according to reports. Rather than just being a state that increases the wealth of Nigeria, it also boasts of being one of the most beautiful states in the nation.
Its beauty can be found in its abundance of tourist sites and rich cultural history that gives a taste of present-day wonder and ancient imagination to visitors. There are open forests, aqua formations, high mountains, and valley groves. Akpugoeze monkeys are found only in this part of the world and constitute a high-profile species.
The state also sits as one of the most important states in the history of the Igbo people, especially because it served as the capital of the Republic of Biafra in 1967. In the present day, Enugu is the 7th most populated State in Nigeria.
Some of the Most Awesome Places in Enugu
Nnamdi Azikiwe International Stadium
Ngwo Pine Forest
Awhum Waterfall and Caves
Nike Lake
Michael Okpara Square
Milken Hill
Ebeano Tunnel
4. Delta State
Capital: Asaba
Region: South-South
Population: 4.1 million (2006 census), 5.6 million (2016 projection)
Land Size: 17,798 Km2
Nickname: The Finger of God
Major Tourist Sites: Nelson Mandela Gardens, Nature & Wildlife
Date Created: 27 August 1991
Bounded By: Edo State, Anambra State, Rivers State, Ondo State, Bayelsa State, and the Bight of Benin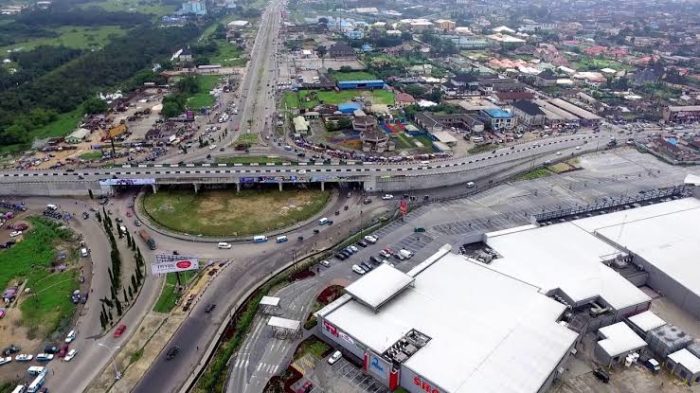 Delta was recognized in 1991 after it was removed from the former Bendel State. It is one of the popular states of Nigeria and it is known for being a major oil-producing state counting its GDP in several billions of dollars. Its beauty lays in its infrastructure, natural creations such as wildlife, road network, and many others. Apart from these, the state is rich in minerals that include industrial clay, silica, lignite, kaolin, and tar sand among others.
Notable Landmarks
The Mungo Park House
The Nana's Palace
The River Etiope
Warri Kingdom Royal Cemetery
The Niger Bridge
Falcorp Mangrove Park
The Ogulagha Beach
3. Rivers State
Capital: Port Harcourt
Region: South-South
Population: 5.1 million (2006 census), 7.3 million (2016 projection)
Land Size: 11.077 Km2
Nickname: Treasure Base of the Nation
Major Tourist Sites: Port Harcourt Pleasure Park, PH Tourist Beach, Bonny Island, Finima Beach.
Created on: 27 May 1967
Bounded By: Imo State, Abia State, Anambra State, Akwa Ibom State, Bayelsa State, Delta State, and the Atlantic Ocean
Rivers State is the second richest state in Nigeria after Lagos. It is famous for being an oil city, a state of entertainment, and entrepreneurship. The state has its beauty in its factories, refineries, roads, bridges, and many other attraction centers.
Beautiful Tourist Centers in Rivers State
Isaac Boro Park
Rivers State Museum
Ikuru Atlantic Beach
Trans Amadi-Woji Bridge
Port Harcourt Golf Club
2. Lagos State
Capital: Ikeja
Region: South-West
Population: 9.1 million (2006 census), 17.5 million (2016 projection)
Land Size: 1,171 Km2
Nickname: Centre of Excellence, Eko, Gidi, Las Gidi
Major Tourist Sites: Tarkwa Bay Beach, Elegushi Beach, Lagoon, Banana Island, Kalakuta Museum, Lekki Conservation Centre, Freedom Park, National Theatre, and Lekki Lake
Created on: May 27, 1967
Bounded by: Coast of Benin, Ogun State, and the Republic of Benin
Lagos State is a small land area bounded by the Atlantic Ocean. Its proximity and long-standing economic prowess makes it a financial giant in Africa and thus attract foreign visitors in their numbers for both business and pleasure. Whatever the reason for the trip, the ultramodern settings composed of skyscrapers and architectural marvels create a resonating air of big city vibes all day and all night.
Some of the most beautiful places can be found in places such as Ikeja and Victoria Island. To cater to the many visitors and inhabitants, Lagos houses some of the best hotels in the country. Transcorp Hilton, Sheraton, and Eko Hotel among others. It is also home to some of Nigeria's biggest clubs as well as has a standing place at the top of the list of cities of entertainment in Africa.
Most Beautiful Places in Lagos
Beaches (Eloko, Kuramo, Oniru, Elegushi, and Atican beaches)
Freedom Park
La Campagne Tropicana
Tarkwa Bay
Lakowa Lakes Golf and Country Estate
Epe Resort and Spa
Bogobiri House
1. FCT, Abuja
Capital: Abuja
Region: North Central
Population: 1,235,880
Land Size: 7,315Km2
Nickname: Capital City
Major Tourist Sites: Jabi boat Club, Bature Brewery, Nike Art Gallery, Usuman Dam, Abuja Arts and Crafts Village, Magicland Amusement Park, Zuma Rock, Silver bird cinema
Date Created: 1991 (FCT)
Bounded By: Niger State, Kaduna State, Nassarawa State, and Kogi State
The Federal Capital Territory Abuja, which is easily identified as Nigeria's most planned city, had settlers since 1882. It was, however, incorporated in 1984 and became the FCT in 1991. It is one of the fastest-growing cities in Nigeria and is mostly defined by its road network, internet connectivity, urban development planning, companies and organizations, historical buildings, nature reserves, and landmarks.
An additional attraction in Abuja is the attention to detail in the construction of its places of worship. A look at the Abuja Central Mosque and the Anglican Church of Nigeria are but the tip of the iceberg to the beautiful edifices of the FCT houses.
Some Breathtaking Places in Abuja
Aso Rock
National Assembly
CBN Headquarters
Ship House Nigeria's Ministry of Defence
Recap of The List of the Most Beautiful States in Nigeria
Kano State
Imo State
Akwa Ibom State
Cross Rivers State
Plateau State
Enugu State
Delta State
Rivers State
Lagos State
FCT, Abuja