The essence of Facebook is to socialize and share activities with your friends and family, but that doesn't warrant you selling your entire life to them. You probably have more strangers, enemies, and haters on your list than friends, so it will be wise to limit some delicate details about yourself on your Facebook page. Not to forget also that whatever goes online has gone viral and might cause you harm in the long run if it gets into the wrong hands. This is not to say you shouldn't be social, or real, but here are seven important things about you that should not be on your Facebook wall or page.
1. Your Home Address
You may not consciously put down your house address details on your Facebook page, but posting regular pictures of yourself posing innocently in front of your gate is a cheap giveaway. Exposing where you stay to the world is making your home vulnerable and jeopardizing your security as well. Remove such pictures asap and if your address is on your profile, edit it at once by clicking "Contact and Basic Info" on your profile information. Look for "Neighborhood," and if there's an address there, click the "Edit" link next to it and wipe out the information. Then click "Save Changes."
2. Anything Work-Related
Try not to leave any information on Facebook that reveals where you work. For instance, if a guy puts 'Chevron' as his place of work, he is most likely going to be receiving numerous messages from female contacts asking for money and probably from male contacts asking for connection. Also, if hackers, kidnappers, and fraudsters want to figure out whom to target, the Chevron worker will be on their top list. Someone who switches jobs every 3 months may forget to update his/her Facebook profile as often as he gets a new job, this might not be healthy if a current employer sneaks into his page to find out he is working for someone else, according to his profile.
3. Your Phone Number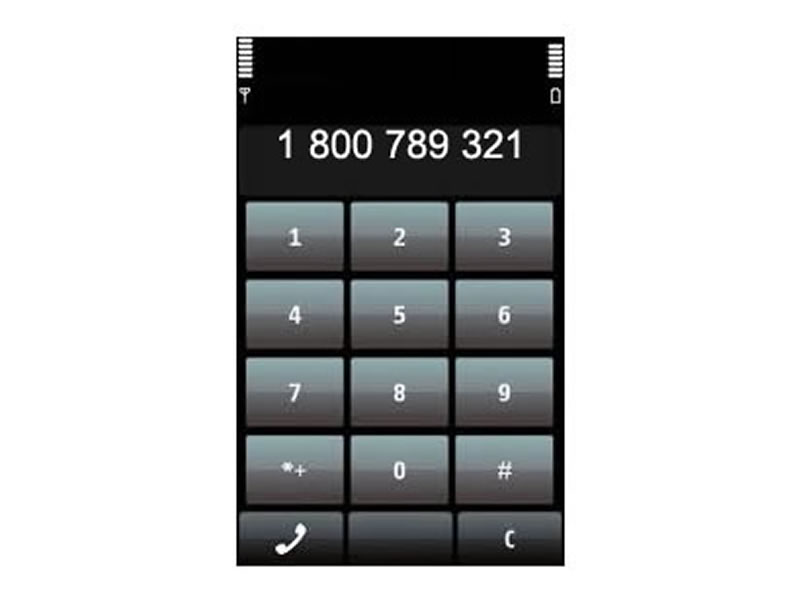 When Facebook first came into Nigeria, most of us fell victims to this fault. It's a really bad idea to add your mobile or home phone number to your Facebook page. Prank callers, stalkers, scammers and identity thieves would love to use this information against you. They might save your number and start striking up irrelevant chats on Whatsapp or other social media platforms.
If your phone number is already on Facebook, you can hide it by simply clicking on your name at the top of the page. When your profile page loads, click the "Update Info" button in the lower-right corner of your cover image. Go to "Contact and Basic Info" in the left column and next to your phone number click the "Edit" link. Click the "audience selector" icon, which will either be a globe or a silhouette of two people or a lock. If you see the lock, you don't have to do anything. But if you see the globe or silhouette, change it to "Only me." Now no one can see your phone number, and it won't show up when someone who already has it uses it to search for you on Facebook.
See Also: How To Tell A Persons Character By The Phone They Use
4. Your Relationship Status
Your relationship in real life is not needed on your Facebook page in the real sense. The number of "comments" that you might get from people after you change your status from "engaged" to "single" will explain that you don't need the world to know if you are dating anyone, who he is and if you just got off a bad break up. At one point, there even was a Facebook app that would notify you if friends you flagged changed their relationship status to "single." Don't forget the scammers out there who specialize in sweetheart scams on dating sites use social media, emails to create a romantic connection with you. You don't want them to see that you're single on Facebook. Let that column be neutral or entirely out.
5. Your Payment Information
Some Nigerians just want everyone on their Facebook list to know when they just received a million dollar cheque. How convenient, but risky. You don't know everyone on your list and you don't know who would be cooking up plans to put a gun on your head the moment you step out of the bank after chasing the cheque. Be wise, and secretive about such things, it's not for the general public to see and your contacts would not be happy that you are richer than them.
6. How You Really Feel
When Facebook asks you to say what is on your mind, it didn't mean you must say it the way it is. Mind you, people are watching and from your regular updates of what is in your mind, they will be able to easily figure out what is happening to you at every point in your life. Don't become predictable, fool your contacts once in a while by posting what they want to see, not what is happening to you in real life.