Despite all the clamoring about economic melt-down in the globe, over 60 countries have produced amazing digit fortunes this year! The inflation is a 13-times increase compared to the first global wealth list in 1987 when 140 billionaires emerged from 24 countries. Hiowever, new moneybags, including Nigerian billionaires, have continued to join the list on a yearly basis.
The 2018 Forbes recorded 2,208 billionaires with a total net worth of $9.1 trillion, up 18% from a year ago. The 20 richest people on the planet are worth a whopping $1.2 trillion. They may, in aggregate, represent less than 1% of total billionaires but their riches amount to 13% of the total fortune of all billionaires worldwide.
Nigeria is worthy of commendation as some of her citizens made it to the 29th annual guide to the globe's richest list.
These are the Nigerian Billionaires who are ranked with the world's richest in 2018
Femi Otedola (Net Worth: $550 million)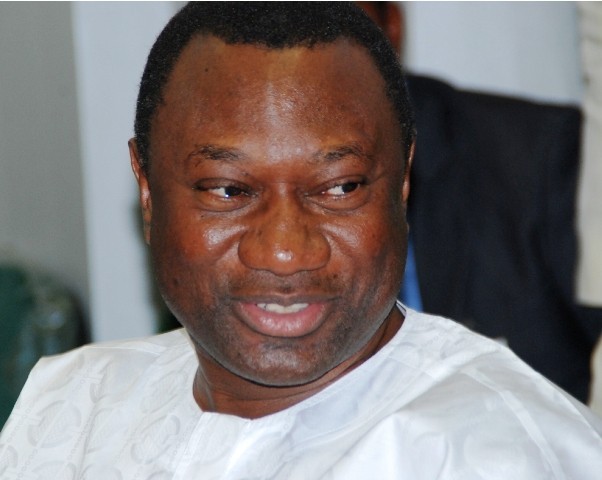 Femi Otedola was born in 1967 in Lagos to the former Lagos State governor, Sir Michael Otedola. He is married to Nana, with three daughters and one son, including the British DJ and socialite Florence "Cuppy" Otedola.
Femi Otedola is a Nigerian businessman and the owner of the multi-billion naira indigenous oil giant, Zenon. He is also the CEO of Forte Oil Plc, having a controlling share of 78%. Otedola and Dangote were the only Nigerians who appeared on the 2009 Forbes list of 793 dollar-denominated billionaires in the world, with an estimated net worth of over $1.2 billion. He is also one of Africa's 50 Richest and among the top 10 richest in Nigeria.
In 2016, it was reported that the Nigerian businessman's net worth plunged from $1.8 Billion to $550 million as a result of a massive drop in the stock price of Forte Oil.
Abdulsamad Rabiu (Net Worth: $700 million)
Abdulsamad Isyaku Rabiu CON was born on 4th August 1960 in Kano Nigeria. He is a Nigerian businessman. Abdulsamad is the founder and chairman of BUA Group, a Nigerian conglomerate with interests in manufacturing, infrastructure, and agriculture with a revenue in excess of $2.5 billion. He is also the chairman of Nigerian Bank of Industry. He is married with four children.
In 2013, Forbes estimated Abdul Samad's wealth at $1.2 billion, bringing him to the global billionaire's club. In 2014, he came no. 1,372 in Forbes list of world billionaires. He is one of the richest business moguls in Nigeria.
Folorunsho Alakija – 15th Richest African (Net Worth: $1.6 billion)
Folorunsho Alakija was born in 1951 in Lagos state. She is married to a lawyer, Modupe Alakija with four children.
Folorunsho is the richest black woman in the world at the moment. She is the group managing director of The Rose of Sharon Group, comprising The Rose of Sharon Prints & Promotions Limited and Digital Reality Prints Limited.
She is also and the executive vice-chairman of Famfa Oil Limited. As of 2014, she was listed as the 96th most powerful woman in the world by Forbes. She is also no. 15 of Africa's 50 richest and 3rd richest Nigerian.
Mike Adenuga – 5th Richest Man In Africa (Net Worth: $5.3 billion)
Mike Adenuga was born on 29th April 1953. He is a Nigerian businessman with a humble beginning. Nigeria's second richest man has investments in mobile telecom and oil production.
He is the founder and owner of Globacom, the second largest mobile telecommunication company in Nigeria, with more than 27 million subscribers. Adenuga is the founder of oil exploration firm Conoil Producing, which operates 6 oil blocks in the Niger Delta; about half of which produce oil. His position in Forbes list of Billionaires in 2014 is no. 325. He is no. 5 of Africa's 50 richest and no. 2 richest Nigerian.
See: 7 Habits You Must Learn To Become A Millionaire In Nigeria
Alhaji Aliko Dangote – Africa's Richest Man (Net Worth: 14.1 billion)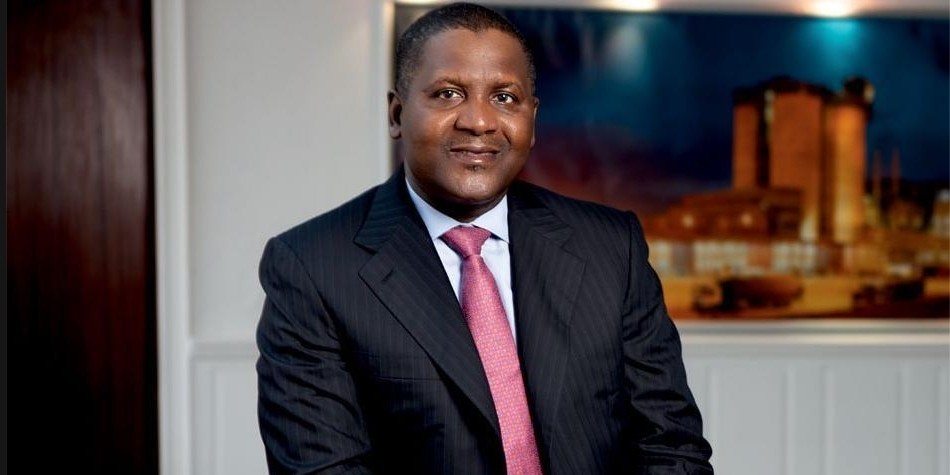 Alhaji Aliko Dangote, MFR, GCON  was born on the 10th of April 1957, in Kano, Nigeria. He is the Nigerian businessman who owns the Dangote Group, which deals majorly on cement, sugar, and flour. The company operates in Nigeria and several other countries in Africa, including Benin, Cameroon, Togo, Ghana, South Africa and Zambia. He is married, with three children.
Although Dangote is the year's biggest loser in dollar terms, whose fortune dropped to $15.7 billion from $25 billion last year, as a result of the Nigerian currency devaluation and shrinking demand for cement, his largest asset. He still retains the title of Africa's richest man. He was the no. 23 world richest in 2014, and no. 68 of the world's most powerful people. Dangote still leads as Africa's richest man, a position he has occupied for so many years.