Olusegun Obasanjo was the President of Nigeria from 1999-2007. According to the opinions of the majority, he was the most corrupt president Nigeria has ever had. Many also emphasize that he laid the foundation for corruption in the Nigerian government. Below are some out of the numerous corrupt and crazy things he did while in power: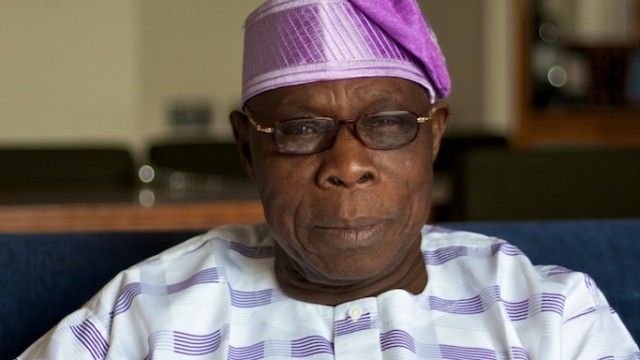 1. On 16 May, 13 days to the end of his tenure, Obasanjo announced to the Federal Executive Council, FEC, the award of contracts worth N756 billion. The entire billions were embezzled!
2. President Obasanjo used his position to "corner" considerable shares of Transcorp, a blue chip company that was formed overnight to corner juicy contracts and make fat company acquisitions. It was incorporated in November 2004 and officially launched on 21 July 2005, at the Presidential Banquet Hall, State House, Abuja, with Obasanjo as the special guest of honour. The former president used his influence to sway the purchase of NITEL and Nicon-Hilton Hotel in favor of Transcorp, a practice which Fawehinmi regarded as "a corrupt act and violation of the code of conduct.
3. Obasanjo awarded road contracts worth billions and never built the roads but took the money.
4. The former Nigerian leader was the same man that attempted a third term and was confronted headlong. He is the same man that destroyed our nation.
5. Iyabo Obasanjo said that her father- Olusegun Obasanjo, is 'a liar, manipulator, hypocrite'. He abandoned his wife and six children.
6. Obasanjo's first son Gbenga, subjected his father to a bigger public ridicule years ago by claiming that he slept with his wife.
7. Asiwaju Bola Ahmed Tinubu, APC Chieftain in December 2011 said: "What integrity has Obasanjo in terms of his legacies for Nigeria to speak on elections? Apart from his aborted third term ambition, he brought about and left a legacy of electoral corruption in the country. What is Obasanjo talking about? He should go away and retire in shame politically. He should leave the political landscape of this country alone. He brought a whole salad of corruption, manipulation and failures."
8. It is a fact of history that during Obasanjo's presidency, his Minister of Justice, Chief Bola Ige, was assassinated by operatives just before he resigned from the cabinet to go and revive his Alliance for Democracy (AD) to deny Obasanjo access to the South West, the home base he desperately needed to make certain his second term in power.
9. OBJ was one of those corrupt Army Generals who were scheduled to be retired because of massive corruption before the Dimka coup. The late General Murtala Muhammed (MRM) himself wanted to retire some top people in his cabinet on corruption-related issues before he was assassinated.
10. Did Obasanjo forget his political assassinations (including that of Bola Ige, his Attorney-General and Minister of Justice) during his macabre rule, the massacres in Odi and Zaki Biam.
11. Obasanjo's administrations, 1976-1979 and 1999-2007: Obasanjo seems to have forgotten too soon his squabble with his deputy, Atiku Abubakar, which made nonsense of governance.
12. Obasanjo poisoned Umaru Musa Yar'Adua's food because Yar'Adua inherited Obasanjo's kitchen staff. This was revealed from a leak cable recently (reference 08LAGOS153). It revealed that Yar'Adua inherited Obasanjo's kitchen staff.
13. On his command, thousands of Biafran children starved to death.
14. On his command, the World witnessed one of the most tragic abuse of human rights and a genocide which repeated itself in Odi community, Bayelsa state, in his second coming.
15. Obasanjo rigged all his elections during his tenure using government security agencies. It was a do or die affair for Obasanjo.
16. Obasanjo pulled PDP out of the race in the 2007 Imo governorship election because the winner of the primaries in the PDP, Senator Ifeanyi Araraume, was not his anointed candidate.
17. Chief Obasanjo's letter was a confirmation of the heavy blow his administration dealt on democracy when election rigging and manipulations were used to muscle out opposition parties and recalled that All Progressives Grand Alliance (APGA) suffered the same terrible fate in 2003 when its victory was given to PDP and it took three years of legal battle to reclaim the mandate.
18. Obasanjo also wails that Jonathan is plotting a "third term". The courts have said he still has the constitutional right to run for a second, not a third term in 2015.
19. Obasanjo is the one that locked funds of a federating state, the one who wanted to change a constitution he helped mold in 1979, for his personal third term ambition, he is the one under whose presidency the PDP had a faction.
20. Obasanjo tried to impose his fellow illiterates' cronies on Anambra State in particular and Nigeria in general. Obasanjo had no formal education but was a motor mechanic.
21. Obasanjo organized the five Governors who just moved from PDP to APC. When their move did not yield the result he expected. Obasanjo came out in the open.
22. Obasanjo was the most tribalistic leader in the history of Nigeria. He built all the power stations during his tenure in his village and their immediate surroundings.
23. Obasanjo and his corrupt cronies are the people dividing Nigeria by sponsoring Boko Haram, pursuing Islamic economic and social agenda for Nigeria and threatened to make Nigeria ungovernable if Jonathan becomes president of Nigeria.
24. Obasanjo is the person who divided Nigeria by pursuing a scotch earth policy against Eastern Nigeria and did not allow federal investments in Eastern Nigeria during his term.
25. PDP has been collapsing since Obasanjo attempted to get a third term and dealt with all those who opposed him.
See Also: List Of Nigerians Calling The Shots In The Ghanaian Economy
It is such a great a wonder that after a man perpetrated all these sacrilegious crimes, he still has the guts to talk about corruption publicly or even to point accusing fingers at another leader who is a million times better than him. It is in the best interests of Nigeria if the EFCC will probe these matters and let justice prevail.