Sunday Oliseh is a former Nigerian professional footballer who played as a midfielder throughout his professional career. Widely regarded as one of the best African midfielders of all time, Sunday had a career that spanned over 17 years. A very notable highlight of his career achievement was the thunderbolt goal he scored in the group stage match between Nigeria and Spain in the 1998 World Cup that led to Nigeria's victory. The shot was described as explosive since it was fired from 25 yards straight into the net, to the astonishment of the Spanish goalkeeper.
Two weeks after a former captain, Stephen Keshi, was sacked, Sunday Oliseh was unveiled in Abuja as the new coach of the Nigerian Senior Men's Football team. Oliseh, who was the overwhelming favorite to be handed the role, immediately stated what his 'modus operandi' would be, and this will come as a shock to many Nigerians. At his unveiling ceremony in Abuja, the new coach said he's not coming as a messiah but as a coach who wants to serve and possibly give 150% service. He also announced that no player outside of the first division in Nigeria or elsewhere would play for the Super Eagles. While that may have been extreme, below are more interesting details about the personal life of the former Super Eagles coach and his journey to fame.

Profile Summary of Sunday Oliseh
Full name: Sunday Ogochukwu Oliseh
Date of birth: September 14, 1974
Age: 49 years old
Place of birth: Abavo, Delta State
State of origin: Delta State
Nationality: Nigerian
Marital status: Married to Hafida Oliseh
Children: 2
Occupation: Professional footballer
Position: Defensive Midfielder
Active years: 1989 – 2006
Sunday Oliseh was Born 49 Years Ago in AbavoIka, Delta State
Sunday Ogochukwu Oliseh was born on September 14, 1974, in AbavoIka South local government area of Delta State, Nigeria. Despite having Igbo middle name and surname, the football had explained that he is not Igbo. He is a native of Abavo, a minority group in Delta State where Ika, an Igbo dialect, is spoken. Sunday Oliseh was born into a catholic family of Mr. and Mrs. Oliseh, where his father was an accountant and his mother a businesswoman. He has six siblings (five boys and one girl), and they grew up together in Lawanson, Surulere Lagos. Growing up in Lagos, Oliseh has been a passionate footballer from childhood.
He had his primary education at Bright Starr nursery and primary school Ojota and proceeded to Ajao Estate high school and Methodist Boys High school for his secondary school, all in Lagos State. These schools indeed gave him the opportunity he needed to develop his skills by participating in several sports competitions. He utilized any slightest opportunity he saw then to play football. Nevertheless, Oliseh disclosed that his love for football did not interfere with his studies as he graduated as one of the top three students in his class. He combined schooling with his football career before he became prominent, playing in the world cup games.
His Father Wanted Him to be an Accountant
Sunday's father wanted him to follow in his footsteps as an accountant. He forbade him from playing football because he knew no one making a good living out of it. He would spank him anytime he came back to see him playing football. However, the whole story changed when Sunday was paid his first salary from his local club in school. He took all the money home and gave it to his father, who became astonished and called his siblings for a celebration. In his words, he said: Your brother is being paid more than I was paid as an accountant. After then, he began to have hope in his son and gave him his full support.
Sunday Oliseh Has Siblings Who Are Also Famous
The former Nigerian defensive midfielder is the second son of his parents. Records have it that his dad played football in his younger years but stopped after he broke his hand during a match. Even though he is undoubtedly the most famous in his family, some of Sunday's siblings have tasted fame and come to the limelight via their individual professions. Following Sunday in terms of popularity is the eldest son, Churchill. He is a Nigerian Football Manager who manages FC Ebedel. He is also well-known for his ability and skills in discovering football talents and was the one who discovered Obafemi Martins.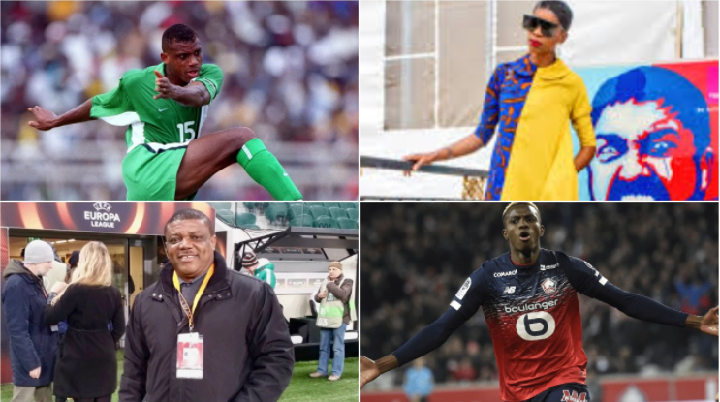 Another of his siblings that is famous is Azubuike, a former midfielder who played for Ermis Aradippou FC. Their fifth son, Egutu, also followed in their footstep as a midfielder with the Greek club Olympiakos Laurium FC. Their only female, Tessy Oliseh, is a fashion design graduate from Middlesex University in the United Kingdom. She is the CEO and creative mind behind Tesla concept Ltd, a well-known fashion brand in Nigeria. In 2006, Tessy's brand won the best fashion designer award.
His Professional Football Career Started at Julius Berger FC
Sunday Oliseh's professional career in football began in the early 1990s. The sublime talent, before his retirement, played 54 international matches in two world cups from 1994  to 1998. He started as a defensive midfielder in Julius Berger FC under the leadership of coach Joe Erico. While combining schooling with his football career, Sunday was invited by a Belgian football agent, Mr. Claude Bissot, for trials. To the surprise of this agent, Oliseh was signed into RFC Liege's first team on the spot.
Meanwhile, he got moral assistance from an Anderlecht player, Stephen Keshi, who also helped him settle down in Belgium. While he was at RFC Liege, he played 75 matches and scored three goals for the team. After playing with FC Liege for four years, he was transferred to other clubs such as AC Reggiana, Ajax, Juventus, and KRC Genk Belgium.
Sunday Oliseh spent only a season at Reggiana. He played 25 matches, scoring one goal before he left in 1995. He proceeded to sign with FC Koln, where he played 54 games and scored four goals. Two years later, in 1997, he moved to Ajax, and there he made 54 appearances and scored eight goals. Sunday was part of the club's team that won the KNVB Cup and Eredivisie in the 1997/1998 season.
In 1999, he joined Juventus, played in eight matches, and was part of the team that won the 1999 UEFA Intertoto Cup. He continued his stint in Europe, and the following year, he moved to Borussia Dortmund, where he appeared in 53 matches and scored one goal. In 2003, Dortmund loaned him to VFL Bochum, and he played in 32 games and scored one goal. However, he was sacked from the club after disciplinary actions were filed against him. He was fired after he head-butted a teammate, VahidHashemain, over racial remarks.
The last football club Sunday played with before retiring was Genk. At the age of 31, in 2006, the midfielder, after playing a half-season for top Belgian club K.R.C. Genk, announced his retirement as a professional footballer. Indeed, Sunday left an indelible mark in the world of national and international football and is still remembered even after calling his professional career quits over a decade ago. He is best remembered for his confidence, techniques, and skillful playing.
Sunday Oliseh Had an Impressive Career at the Nigerian National Team
The ex-player played at the 1994 and 1998 FIFA World Cups for the Nigerian team and was part of the Super Eagles that won the gold medal at the Olympics in Atlanta. He appeared in 54 matches and scored two important goals for Nigeria's national team. In 1998, the confederation of African Football (CAF) voted him the African 3rd Best Footballer.
List of all the Clubs He Played for with Dates
| | |
| --- | --- |
| Julius Berger | 1989–1990 |
| RFC Liège | 1990–1994 |
| Reggiana | 1994–1995 |
| FC Köln | 1995–1997 |
| Ajax | 1997–1999 |
| Juventus | 1999–2000 |
| Borussia Dortmund | 2000–2004 |
| VfL Bochum (loan | 2003–2004 |
|  Genk | 2005–2006 |
He Had a Successful Coaching and Managerial Career
After he retired from playing, Oliseh, thinking about how to keep it going and not go bankrupt, decided to further his education in football. He moved to North England to continue, which cost him a lot of money, and there, he took a three-year course in coaching and a Diploma in Business Management to take on a career in coaching. When he was receiving his education, he started another journey by taking a job as a sports consultant in German Television, CNN and working for FIFA as part of his technical study.
Super Sports football analyst Charles Anazodo described Sunday as a very focused, smart, and thorough person who has a clearer understanding of the game of football. His love for academic excellence has guided him through a journey from footballer to analyst and professional coach in Europe. He started his coaching career after earning a football coaching certificate in 2007 with an under-19 youth team in Belgium. From there, he was made the chief coach of the Verviers in the 2008/2009 season. Going further, he became the club's manager and head coach of the 3rd division RCS VISE Belgium in the 2014/2015 season.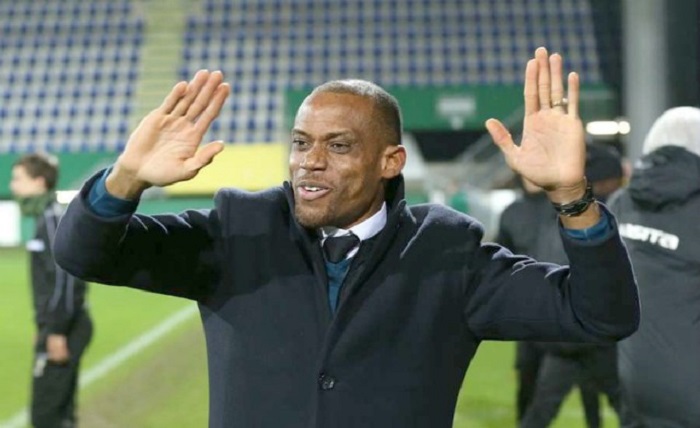 As a result of his successful leadership and managerial stints in Europe, Sunday was appointed the chief coach of the country's National Team by the Nigerian Football Federation in the 2015/2016 season. Under his reign, the team participated in 14 matches, scored 19 goals, conceded 6 goals, and lost 2 matches. He coached the Super Eagles to qualify for the CHAN tournament in Rwanda. The team played with Tanzania during the AFCON qualifiers match, and despite that the super eagles seemed disjointed, the Tanzanians were only able to clinch a draw.
He Still Keeps Afloat Even After His Retirement
On February 26, 2016, Sunday, Oliseh resigned as the coach of the Nigeria national team, citing contract violation, lack of support, unpaid wages to him, and his assistant coach as his reasons for annulling his contract. In December 2016, he was appointed the manager of Fortuna Sittard until February 14, 2018, when he was relieved of the office. He claimed that the reason for his sack was due to his refusal to participate in illegal activities as wanted by the international owners of the club.
So far, Sunday Oliseh has received the Award for Best Coach in the Dutch Jupiler League in 2017. The former ace footballer currently lives in England with his family and reveals that he hopes to get a new coaching job in Belgium.
Sunday Has Been Married to Hafida Oliseh for Over Two Decades
Oliseh fell in love with a beautiful Belgian Moroccan woman, Hafidah, during his early career days. The duo got married shortly after the 1994 national world cup ended. The couple has celebrated decades of marriage and has two children together, a son, Denzel, and a daughter. Having kept much of his private life out of the public, little is known about Oliseh and his wife. It is unclear exactly when and how the couple met and got married, but there are several photos of their wedding day on the internet. In celebrating one of their wedding anniversaries, the Super Eagle player wrote:
My wife is a rare and special person, and without her, I am nothing. During my busy days as a footballer, she stood by my side, mainly as the boss of the house.
Other Interesting Facts About Sunday Oliseh
In the course of his football career, Oliseh has learned other languages, and today, he speaks three foreign languages; Dutch, French and Italian.
Despite captaining Nigeria during the 2002 African Cup of Nations, Oliseh was omitted from the World Cup squad later that year for disciplinary reasons.
He is arrogantly over-confident. He has rejected calls in the past to come and lend his expertise to Nigerian football as an assistant coach.
In January 2006, at the age of 31, Oliseh retired from professional football after playing a half-season for Belgian top club K.R.C. Genk.
In 2007, he was appointed the Sports Director of K.A.S. Eupen – a Belgian association football club based in Eupen in the German-speaking Community of Belgium, in the province of Liège.
Between 2008 and 2009, he worked as a team manager for R.C.S. Verviétois, another Belgian association football club from the municipality of Verviers, Liège.
In 2013, he was appointed to the Technical Study Group of the world's football governing body, FIFA.
Sunday Oliseh is the fifth player in the 1994 class to handle the senior national team after Austin Eguavoen, Samson Siasia, Daniel Amokachi, and Keshi.