So many Nigerians are fond of despising this noble country in almost every ramification. The annoying part of it is that most of these people are those ones that are least informed about the major achievements of this great nation. The area of  Nigeria having some magnificent architectural outfits is not left out in their disdain. But the fact is that Nigeria may not be as bad and as ripped as some of her citizens may think. Many foreigners will be able to bear witness to this truth. Let us not forget that Nigeria is not yet ranked with the developed counties; it is still a developing country. To be frank, we need to be proud of our country and stop jumping into quick and biased conclusions. Nigeria has got some enviably beautiful buildings that you may not see in some other developing countries of the world. I think a tour around the country will help, but before you get ready for that, you can equally make-do with the pictures provided in this article.
Take A Look At Some Of Nigeria's Most Beautiful Buildings:
1. Central Bank of Nigeria, Lagos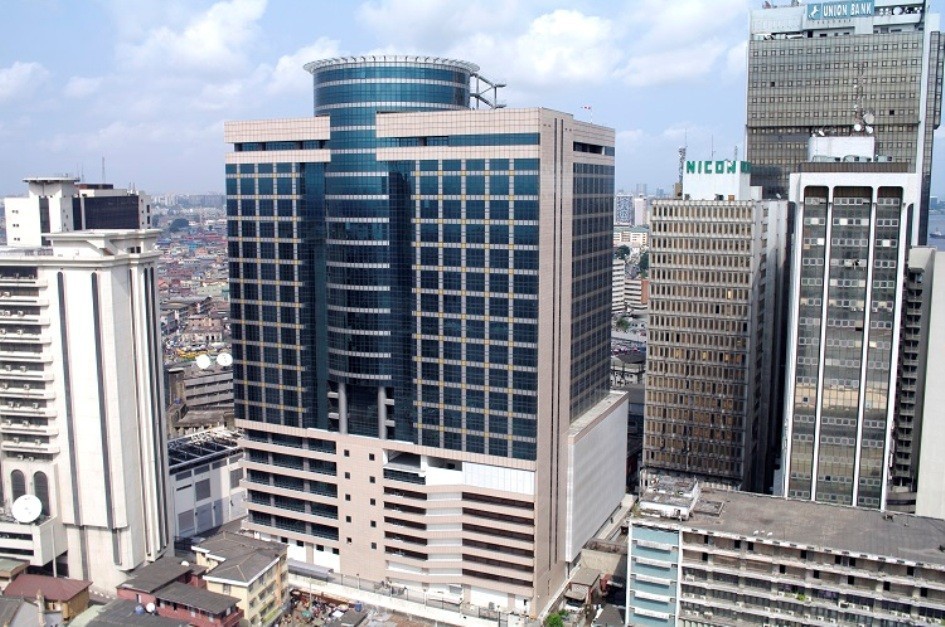 Located in the Island, a central business district in Lagos,  the building measures  100 m (330 ft) with a total gross area of 99.50m². The L-shaped structure has 19 floors of which six are used as car parks and 13 as office space. The building also has a central atrium with four office wings, a wide 500-seater auditorium, a service block with five generators and other ancillary buildings. It was completed in 2013 by Messer Jilus Berger.
2. Federal Ministry of Defence, Abuja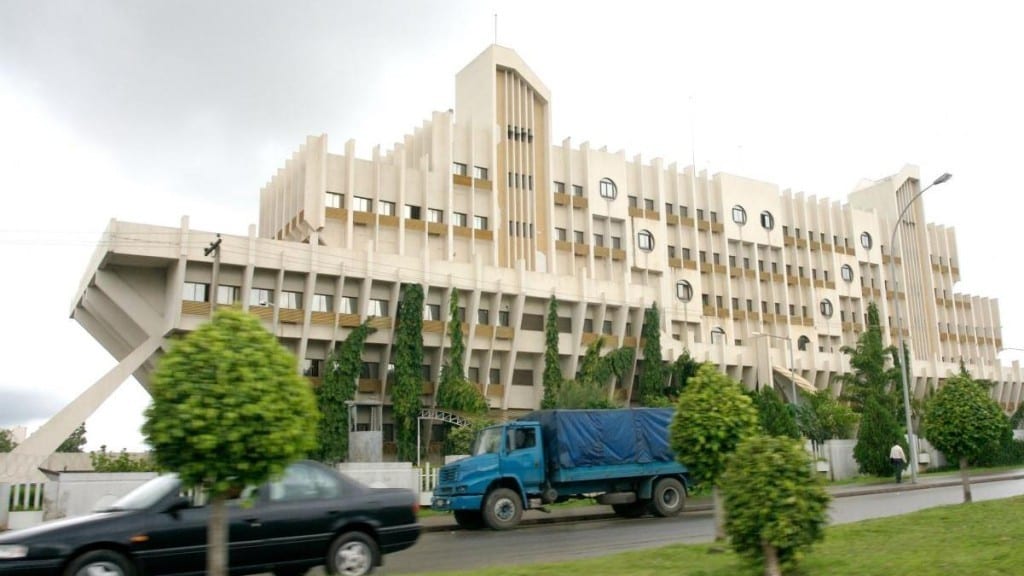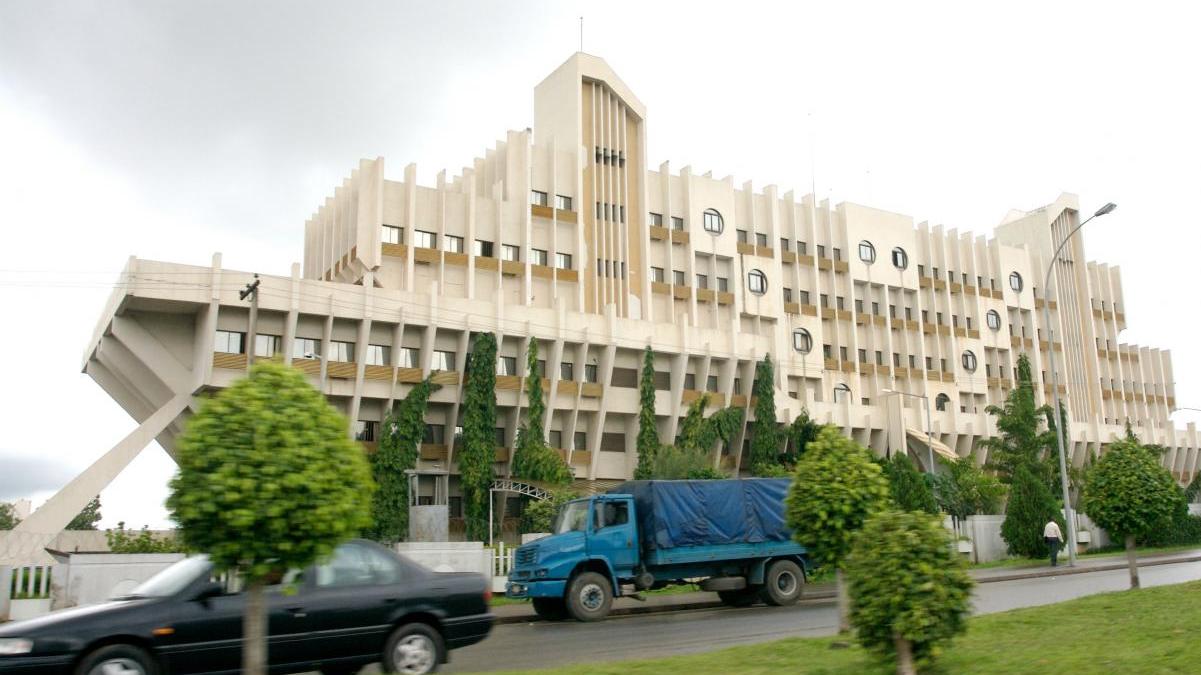 This large imposing building is designed to suit its status as a place that houses Nigerian military power. Located in Abuja,  the building which is the headquarters of Nigerian Defence Army is architecturally huge and draws attention from all corners. It has a ship-like shape thus called a Ship House.
3. National Communications Headquarters, Abuja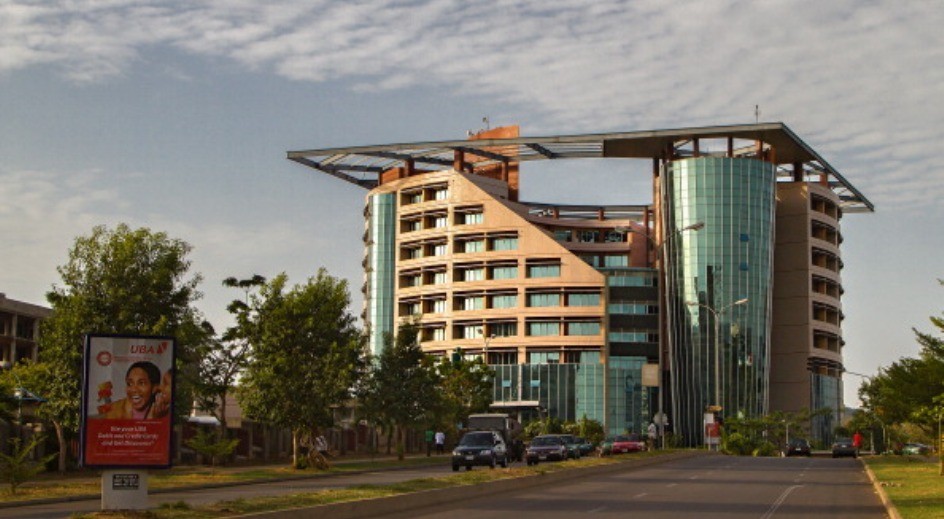 Nigerian communications commission building is another structure that exudes architectural beauty. The Abuja-based complex is among the most beautiful structures in Nigeria.
4. Four Points by Sheraton Lagos

Four Points building by Sheraton is located on the outside limit of the stunning Victoria Island, Nigerian Economic capital. It is mainly dedicated to pleasure-seekers with international companies, a movie theatre, beaches and a shopping mall surrounding it.
5. Sheraton, Abuja
Sheraton is located in the lively area of Abuja, Nigeria's capital territory – about 40 minutes drive from Nnamdi Azikiwe International Airport. The building is one of the country's biggest and most beautiful architectural masterpiece.
Read Also: 10 Cutest Nigerian Celebrities and Their Families
6. National Theatre Lagos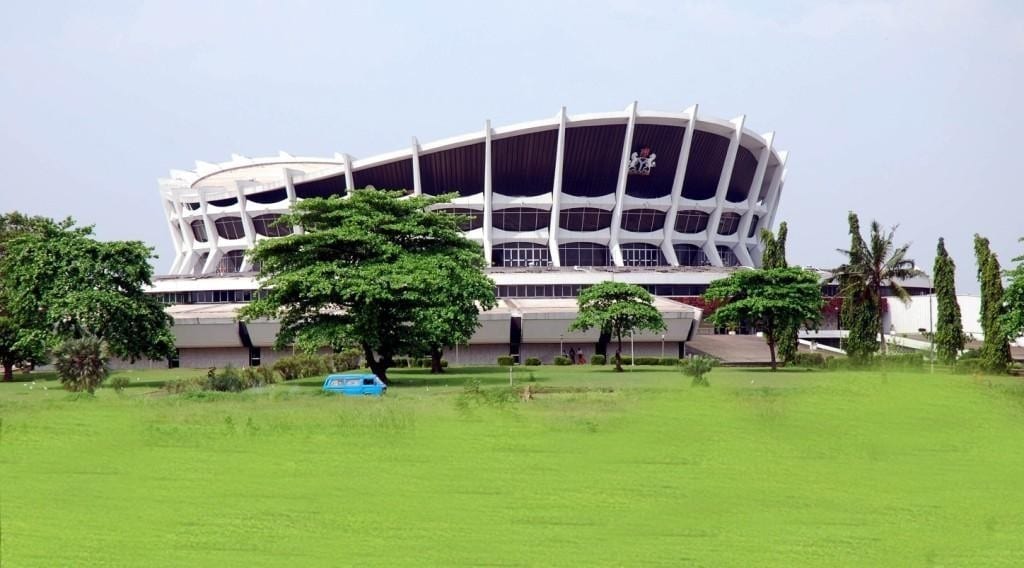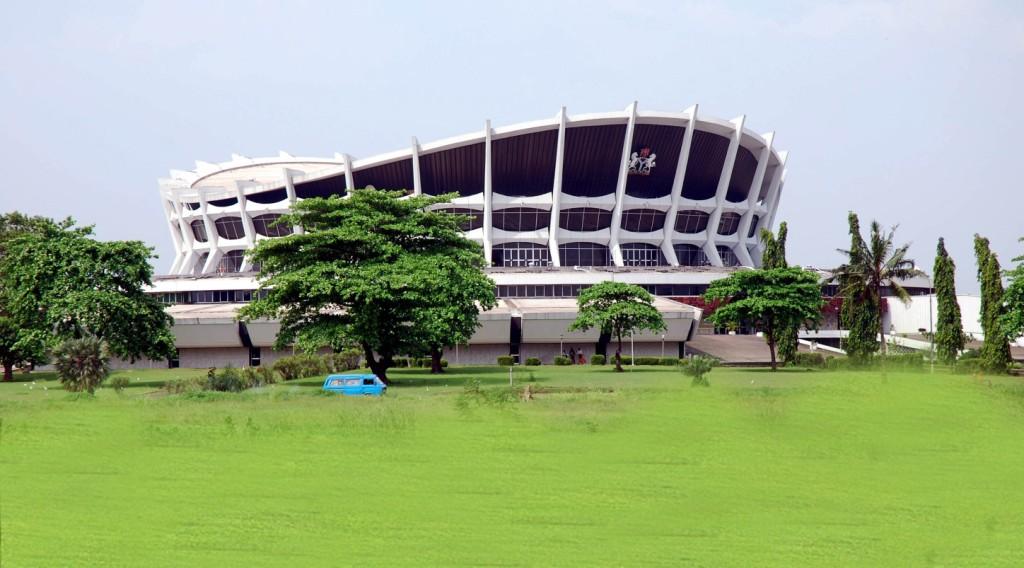 National Theatre is situated in Iganmu, Surulere, Lagos. Completed in 1976 in readiness for the Festival of Arts and Culture in 1977, the building is the main spot for performing arts in Nigeria. Built on 23,000 square meters land, it has a height of 31 meters. The outstanding architectural work has a hat-like shape and offers 5,000-seater as well as a collapsible stage. Other features include two capacity cinema halls and a friendly environment featuring sculptures, trees, lawns, lakes, beautiful vegetation and wall carvings that make it all the more stunning.
7. ECOWAS Building, Abuja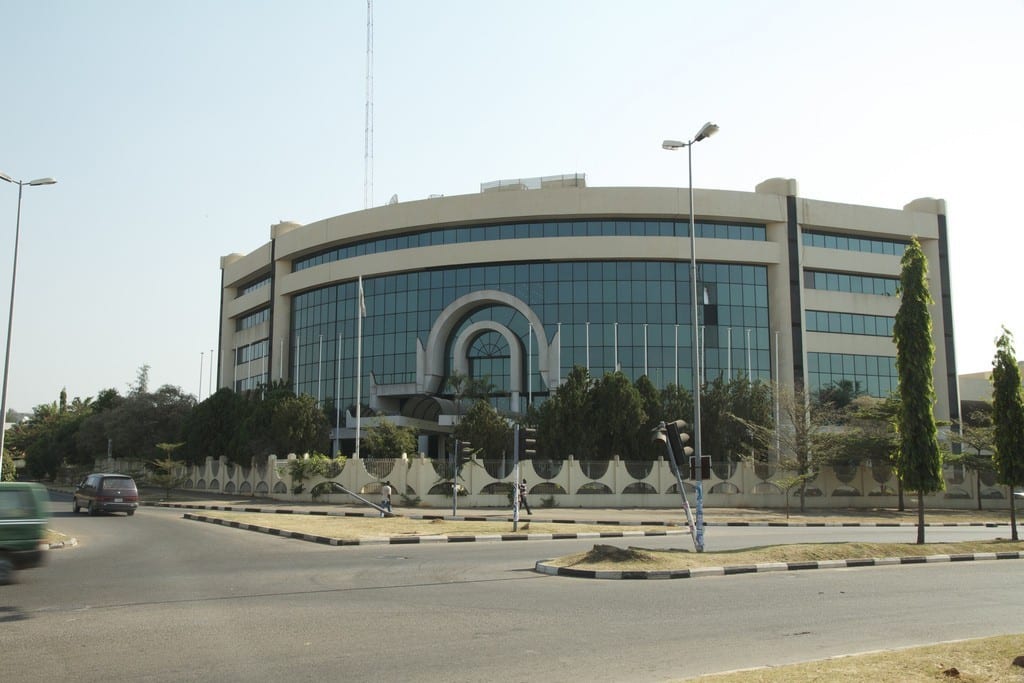 This is another striking monument found in Nigerian's power state – Abuja. The architectural masterpiece designed to look quite like the letter "H" befits its purpose of construction which is housing the ECOWAS Commission in Nigeria.
8. Akwa Ibom Digital Library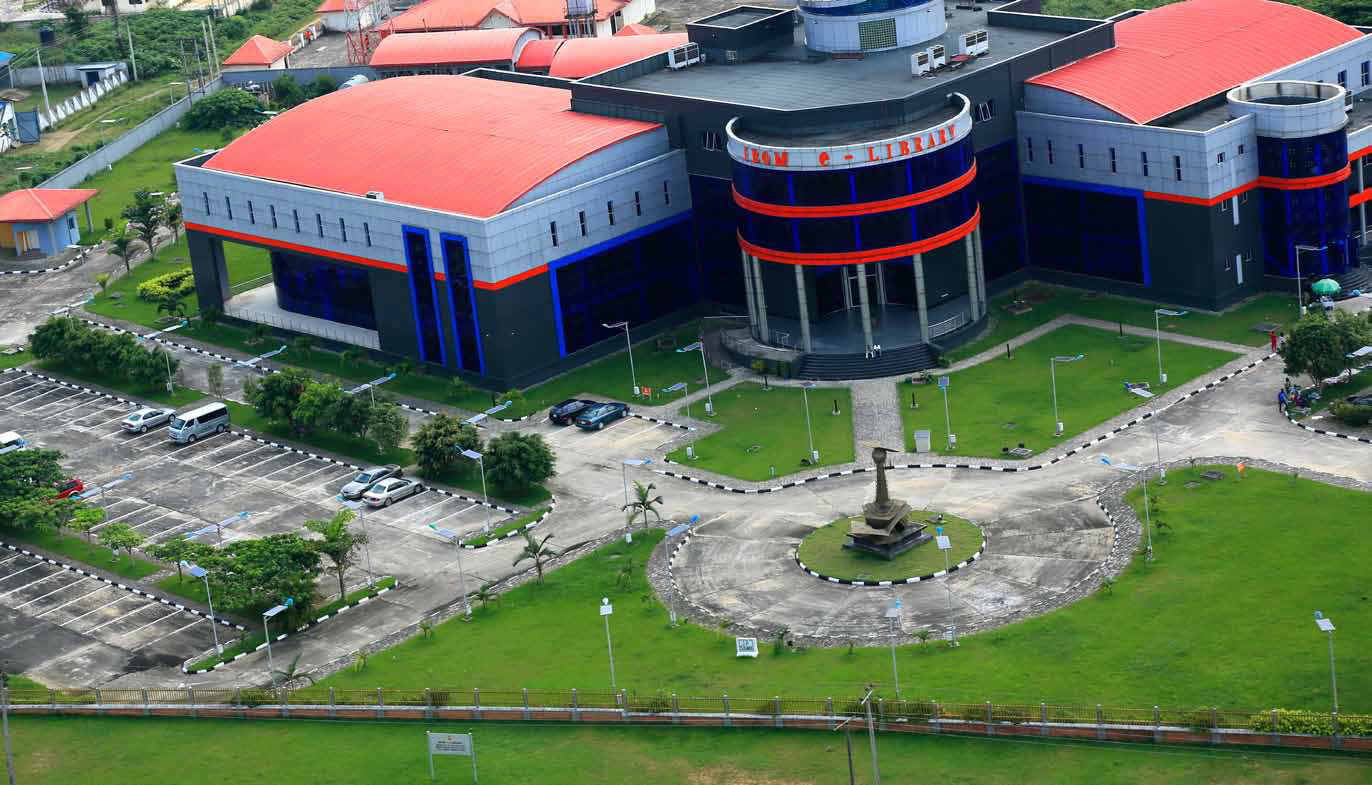 This massive building fills you with a sense of wonder and respect. Constructed in 2007 along Ibrahim Babangida Avenue, Uyo, the library offers digital library facility with electronic books and archives with a multifunctional conference centre. Not only is it excellent in its class in Nigeria but also in West Africa as a whole.
9. The Senate Building, Federal Republic of Nigeria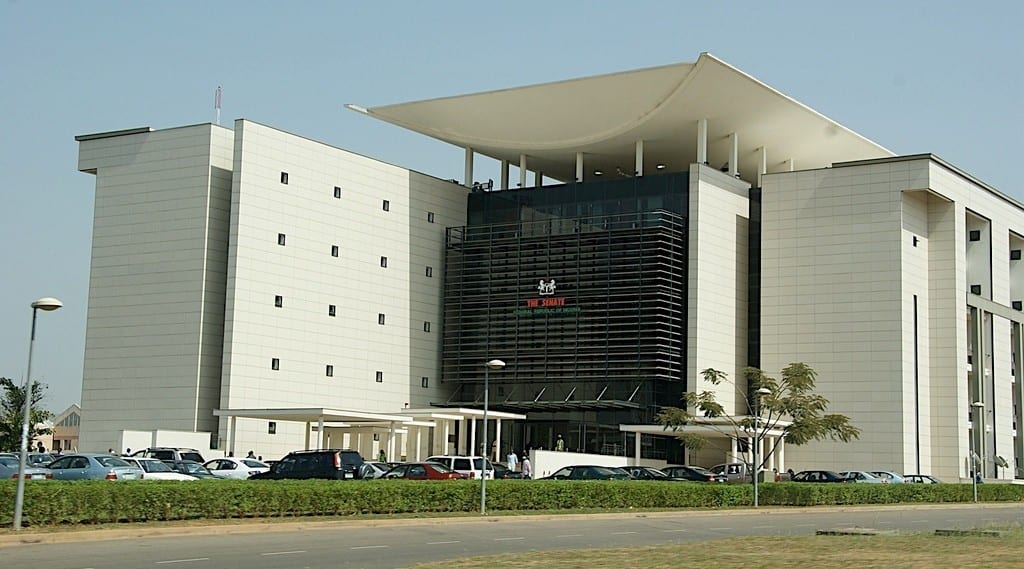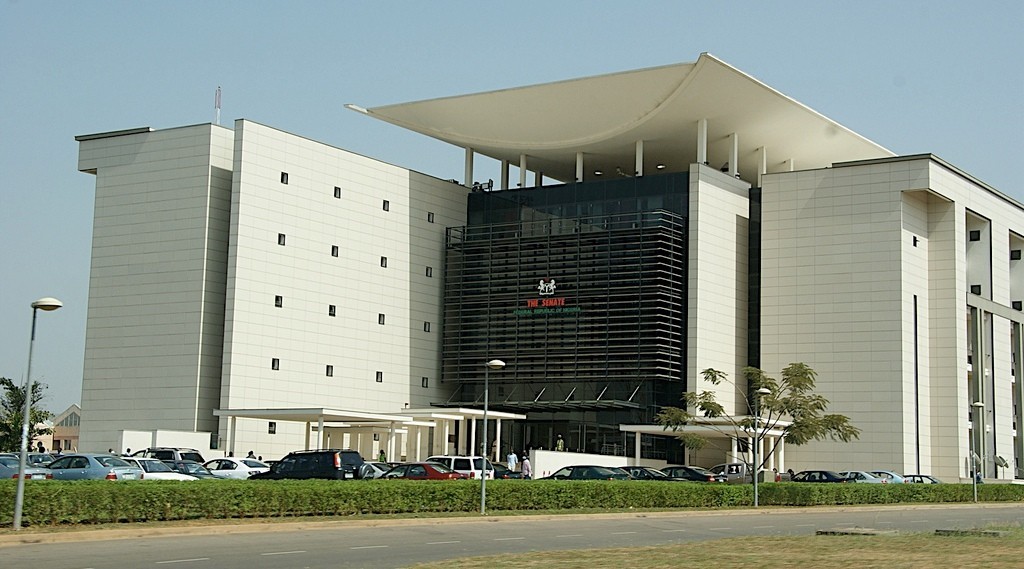 The Senate building federal Republic of Nigeria is another structure with awe-inspiring architecture. The exterior has a unique design with a spacious parking lot that takes more than 15 cars at once.
10. Lagos City Hall, Lagos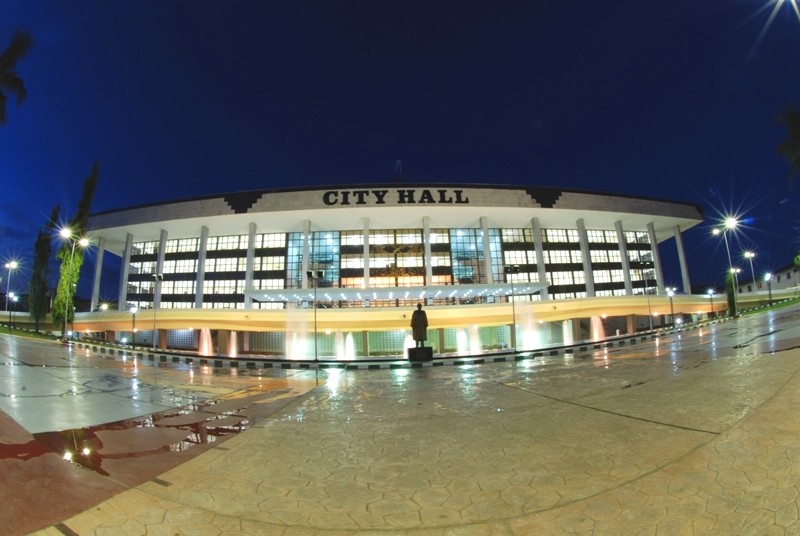 Constructed in 1900, this structure is not only the most beautiful in the country but also one of the oldest. The historic and cultural landmark has been remodelled in recent times, so it remains a paramount event centre and tourist attraction.
11. Civic Centre, Lagos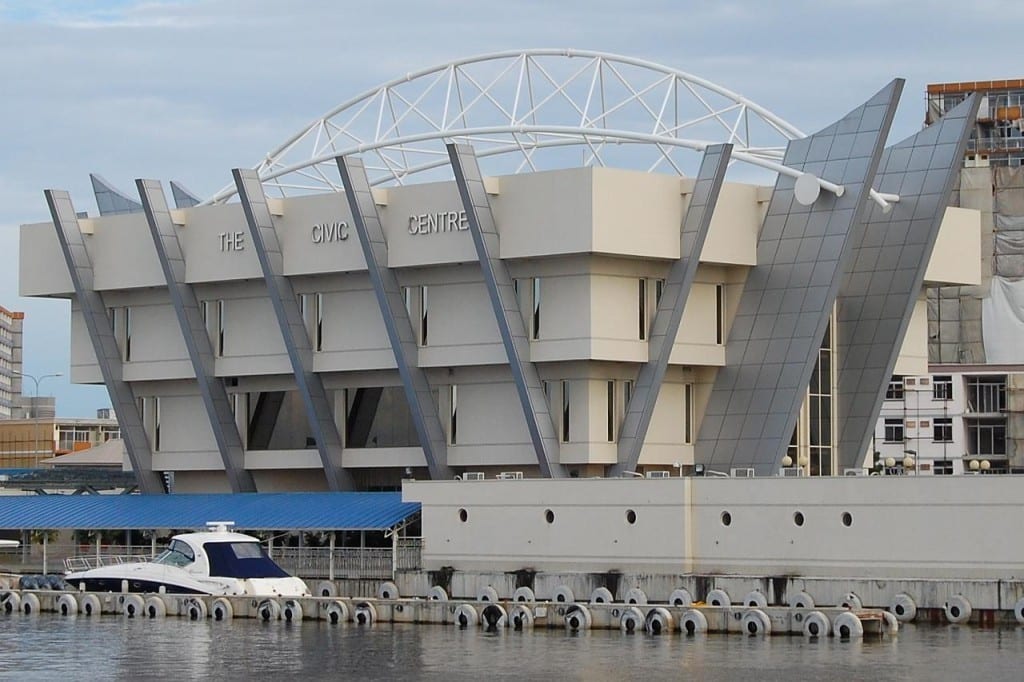 This ultra-modern complex is located on Victoria Island. The architectural sensation with the beautiful natural landscape is that kind of building that will impress anybody's imagination of a perfect event centre.
12. Central Bank Headquarters, Abuja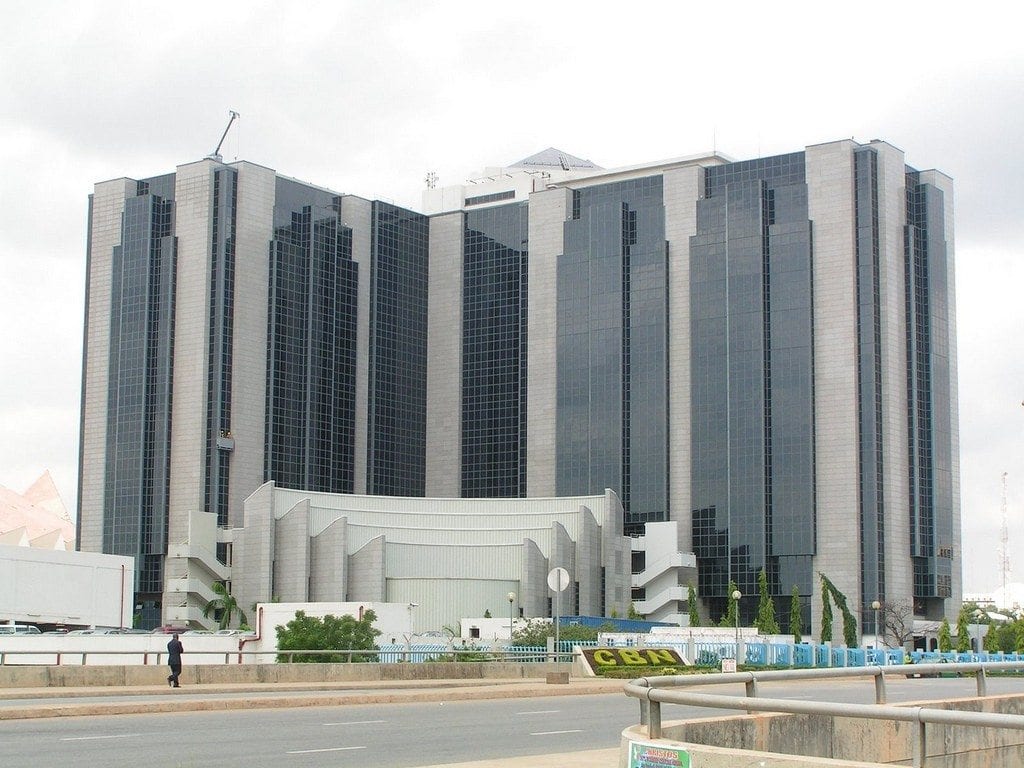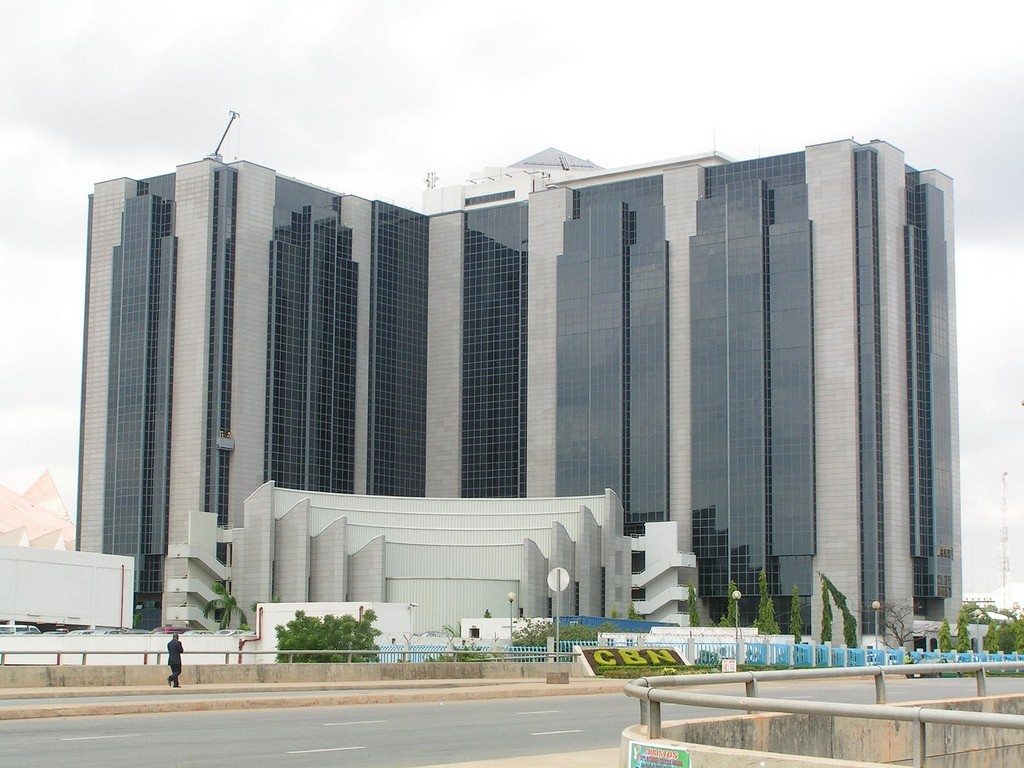 Central Bank of Nigeria Abuja is the head office of Nigeria's banking industry, thus the structure is built to deliver a standard of superiority to other beautiful buildings in the country especially for financial institutions. Situated in the central business area of Abuja, it offers world-class facilities and vast parking lots with powerful security infrastructures.
Read Also: You Must See These Bizarrely Intimate Photos Of The World's Weirdest Couple! 
13. NNPC Towers, Abuja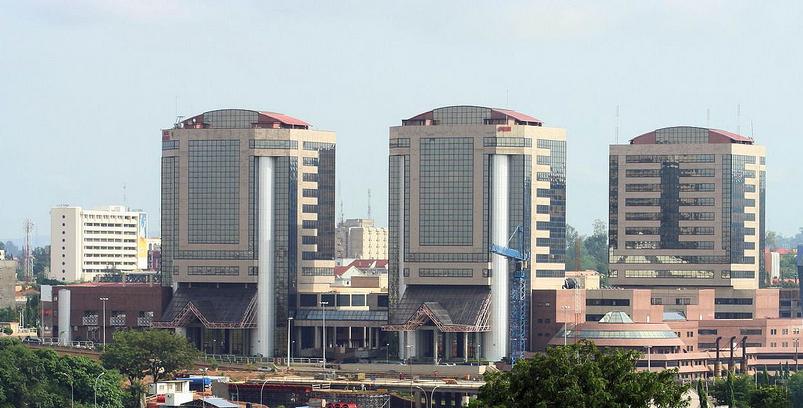 The structure is a 15-floor skyscraper that towers at 75 meters (246ft). Located on Herbert Macauley Way, Central Business District Abuja, it was built in 1996. The building serves as the big oil company's headquarters hence offers four identical towers.
14. International Conference Centre, Abuja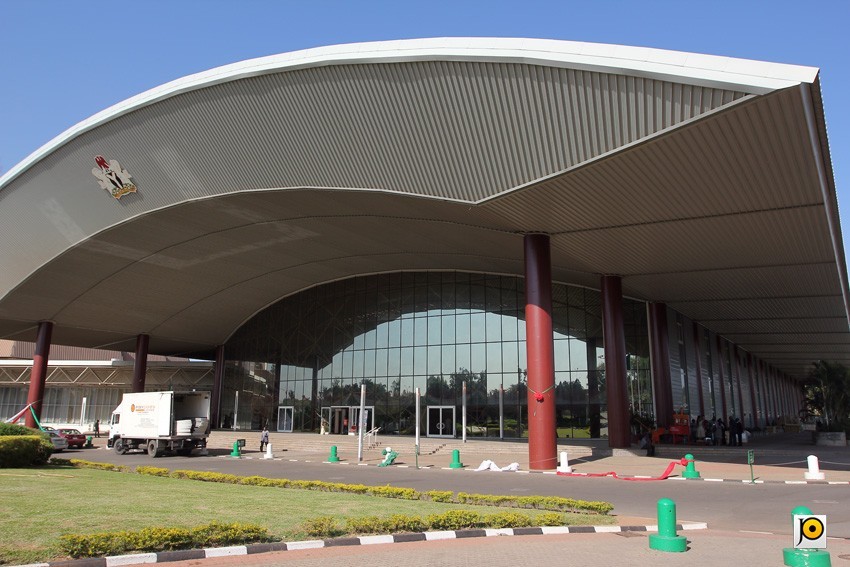 This is another breathtaking structure that is centrally located in the capital territory. Surrounded by nice garden brimming with historic shady pine trees, the beautiful cosmopolitan conference centre has a well-paved driveway and spacious parking lot that makes parking a bliss once you enter the compound. Facilities are many and you receive a high standard service. The interior offers a stylish decoration and luxurious space.
15. Akwa Ibom Stadium, Uyo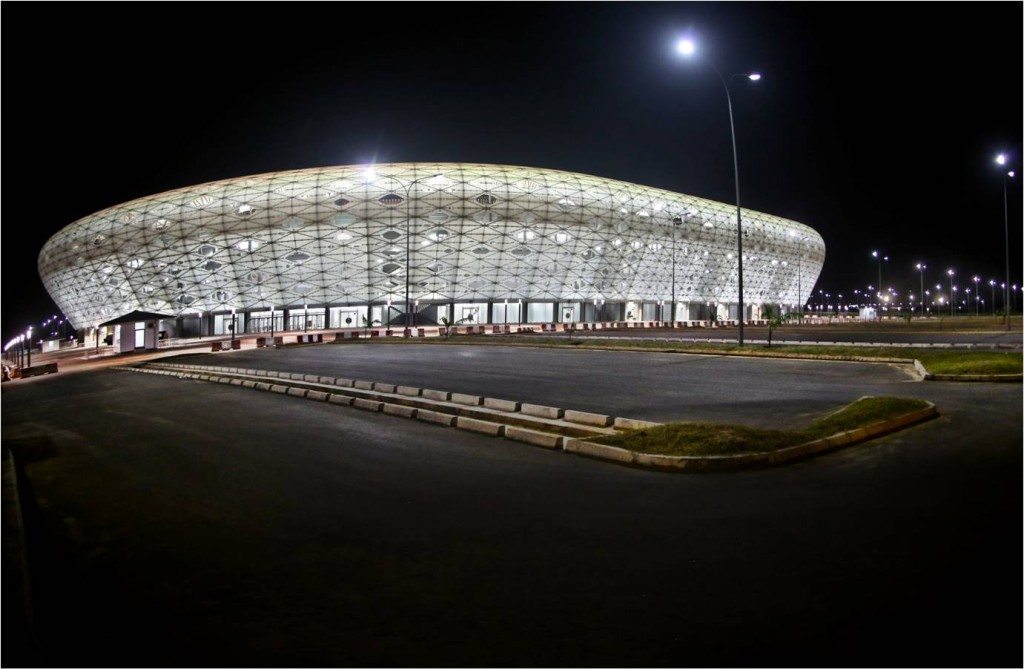 In sports, this is one of the most beautiful buildings in Nigeria. This stadium located in Uyo is another magnificent structure in Akwa-Ibom and Nigeria. The 30,000-seater sports complex features collapsible seats, digital playback screens, 30 emergency exits, digital floodlights, two digital scoreboards. It also gives some form of security as it has bulletproof VIP and VVIP sections. It was built in 2014 and can be used for different purposes other than sports.