In a great country like Nigeria, numerous talents abound. And in football particularly, this nation is never in short supply of gifted individuals. However, while some Nigerian footballers have grown from the ranks to stardom, adorning the great colours of the Super Eagles – the green and white – others have chosen to adorn the colours of other countries.
But whether this happens by dual nationalities, lack of opportunities to impress on the home front or outright decision to represent other countries, Nigeria can boast of a wealthy array of football talents in the diaspora.
While the likes of David Alaba, Emmanuel Adebayor, Gabriel Agbonlahor, Angelo Ogbonna and Nedum Onuoha may be already known players that have been added to the "what if" list of the Nigerian football history, there are a host of others who ply their trade in countries other than the country of their descent.
Below are the names of players who could have adorned the green-white-green of the national team but never did.
Ross Barkley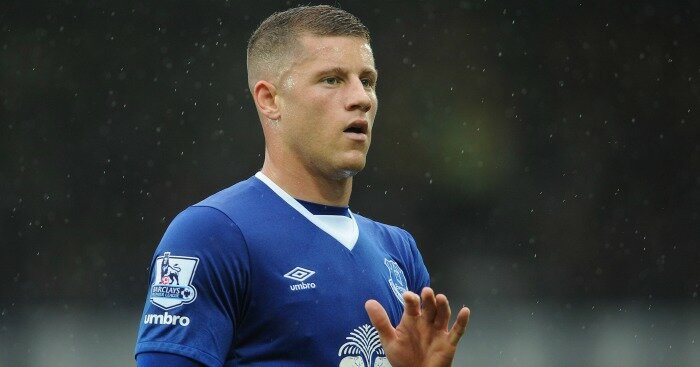 As surprised as you may be, this is true. Ross Barkley is of Nigerian descent.
Born on the 5th December 1993, Barkley is an English footballer who plays as a midfielder for Chelsea FC and the England national team. He previously played for Everton FC and has played on loan for Sheffield Wednesday and Leeds United.
Barkley was born and raised in Liverpool. His paternal grandfather was Nigerian. He is eligible to play for both England and, through his paternal grandfather, Nigeria, but opted to represent his country of birth.
He has represented England at under-16, under-17, under-19, under-20, under-21 and senior level.
Adebayo Akinfenwa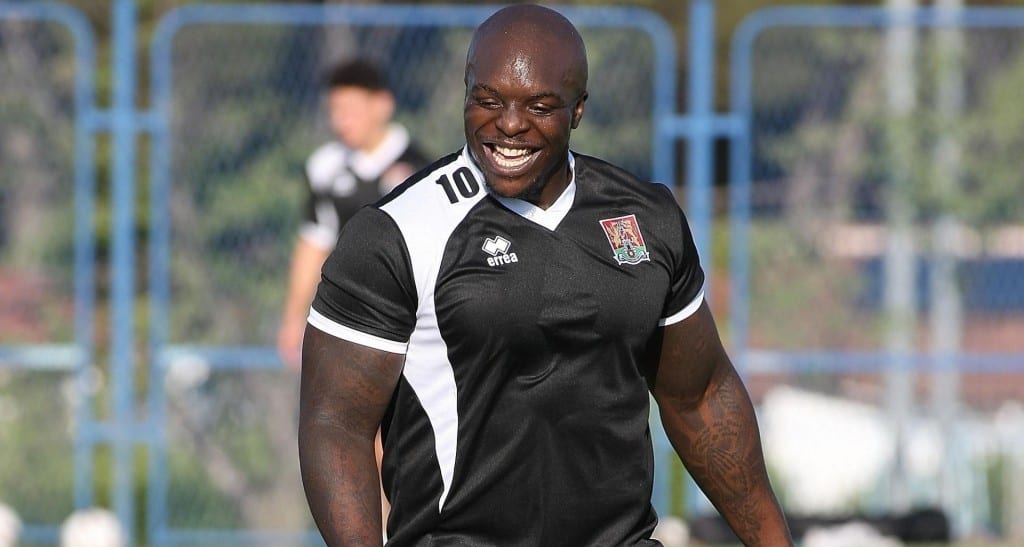 Saheed Adebayo Akinfenwa (born 10th May 1982), also known as Adebayo Akinfenwa, has spent his entire career in the lower leagues of English football but has still achieved global fame, thanks to a computer game.
According to the makers of the top-selling football franchise, FIFA, Akinfenwa is the strongest player in the world, a title he is proud to accept.
The 32-year-old forward has never been considered a natural footballer, numerous rugby clubs and American universities have asked him to switch sports because of his size and power. But Akinfenwa has only ever been interested in football.
Standing at just 5ft 11in, Akinfenwa weighs more than 16 stone. He shares the same football history with Shola Ameobi but the latter got the opportunity, while at the age of 32, Akinfenwa has been overlooked by Nigeria coaches.
Sidney Sam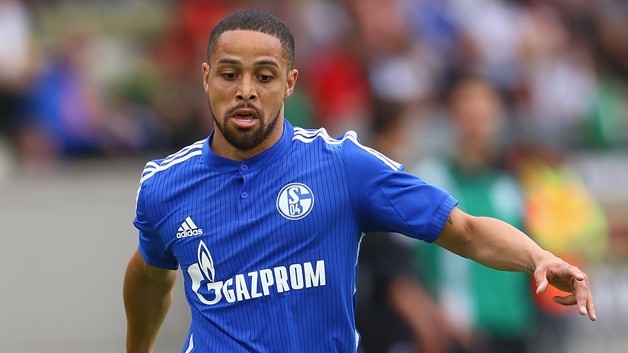 Sidney Sam (born 31st January 1988) is a German professional footballer who plays as a forward or winger for FC Schalke 04. Sam is known for his explosive speed and dribbling style on the line.
Born to a German mother and Nigerian father, Sam would have been eligible to play for the Nigerian national team but decided early on to represent his country of birth.
Sam was a German youth national player, starring in Germany's under-19 and under-20 teams. On 29th May 2013, Sam made his senior international debut for Germany in a friendly game against Ecuador in Florida.
On 8th May 2014, Sam was named to the 30-man provisional squad for the 2014 FIFA World Cup by German national team coach, Joachim Low.
Dennis Aogo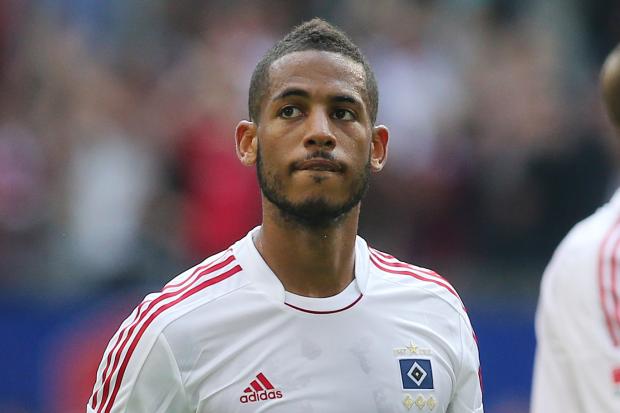 Dennis Aogo (born 14th January 1987) is a German professional footballer who plays as a left back, left wing-back or in the midfield for Schalke 04.
Born to a German mother and a Nigerian father, Aogo grew up in Oberreut, a suburb in the southwest of Karlsruhe. In 2000, when his parents split up, he moved with his father to Bruschsal.
In 2002, aged 15, he attended the youth academy of SC Freiburg while graduating with Mittlere Reife in Freiburg.
Nigeria gave him the chance to play for them at the 2010 FIFA World Cup in South Africa but on the 5th of January 2010, Aogo announced that he will only play for Germany.
He made his national team debut for Germany in a friendly match against Malta in a 3–0 victory on 13th May 2010, playing 79 minutes. He has been capped 12 times.
Ikechi Anya
Ikechi Anya (born 3rd January 1988) is another player of Nigerian descent playing for his adoptive country, Scotland. He is a professional footballer who plays as a right-winger for Championship side, Watford.
Anya's father is a Nigerian research scientist of the Igbo ethnic group and his mother a Romanian economist. They moved to Scotland in the late 1980s for his father to obtain his doctorate in Metallurgy.
Eligible to also represent Romania, Nigeria or England internationally, he chose to play for the country of his birth, Scotland.
See Also: Neymar Jnr And PSG Transfer – 20 Buzz Facts You Must Know 
He received his first cap for the Scottish national team on 6th September 2013, coming off the bench in a 2-0 defeat to Belgium and scored his first international goal four days later in Scotland's following match away to Macedonia.
Okaka Chuka
Stefano Okaka Chuka (born 9th August 1989) currently plays as a striker for Serie A club Sampdoria.
In April 2014, Okaka revealed he was in talks with the Nigeria Football Federation about the possibility of him switching allegiance to his parents' country and play with the Nigeria national football team – the Super Eagles which were already at the 2014 FIFA World Cup.
However, things took a new twist as Okaka was included in the Italy squad for their friendly against Albania on 18th November 2014 by manager Antonio Conte.
He made his debut as a substitute and scored the winning goal at Sampdoria's ground. But according to the FIFA rule, he can still represent Nigeria if he wants to.
Nathan Delfouneso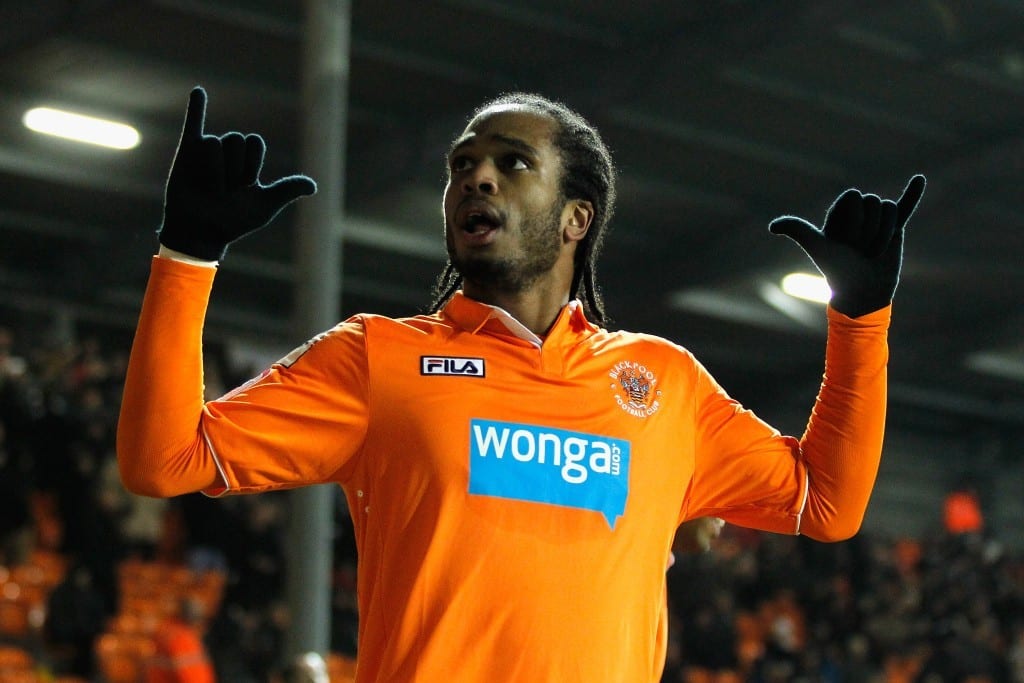 Nathan Abayomi Delfouneso (born 2nd February 1991) is an English professional footballer who plays for Blackpool as a striker.
Delfouneso has been a regular England youth international, having played over 50 matches at U16, U17, U19 and U21 levels.
He also has a Nigerian nationality and can still be capped by Nigeria at the senior level.
Maurice Edu Jnr.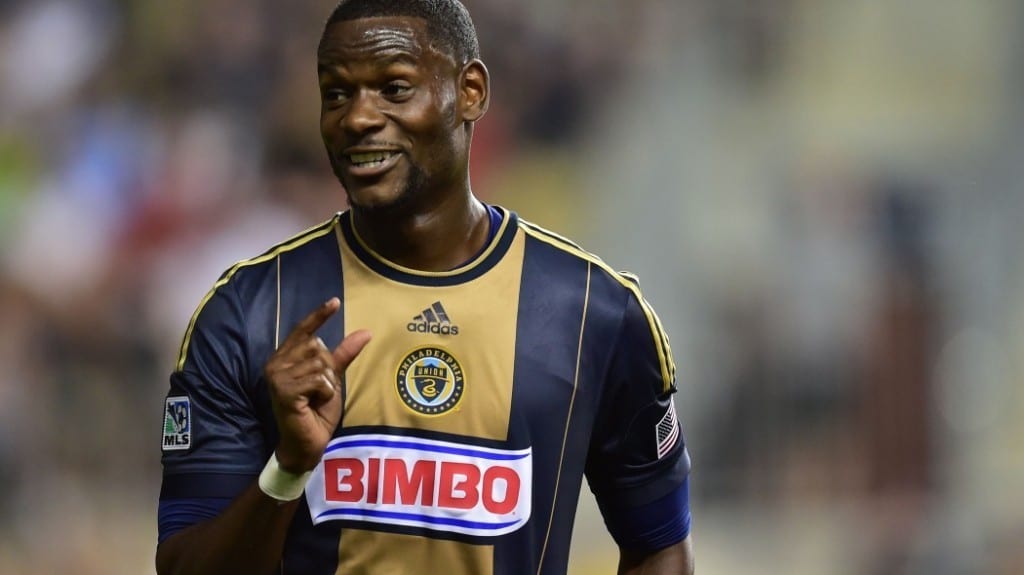 Maurice Edu, Jr. (born 18th April 1986) is a U.S. soccer player who plays for the Philadelphia Union and at one time played sporadically for the United States national team.
Edu was born and raised in Fontana, California, the son of Nigerian immigrant parents. His father, Maurice Sr., was a mathematics teacher, and his mother is a chemistry teacher. He has three sisters and a brother.
He made his international debut for the United States against Switzerland on October 17, 2007, and won his second cap a month later against South Africa, where he registered an assist for the winning goal.
Edu scored his first international goal for the U.S. during a friendly against the Czech Republic on May 25, 2010.
Innocent Emeghara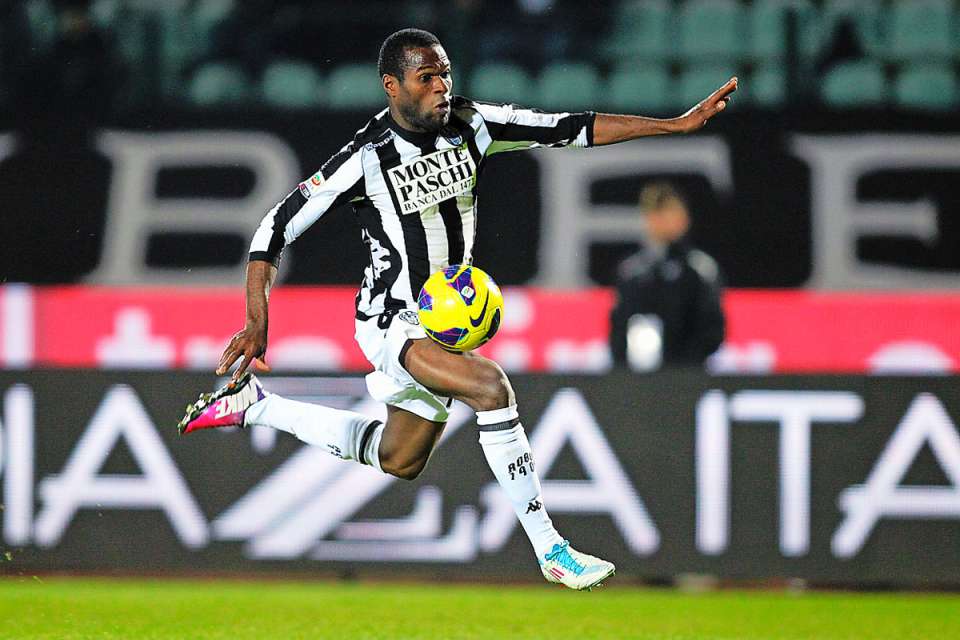 Innocent Nkasiobi Emeghara (born 27th May 1989) is a Swiss professional footballer who plays as a striker for the San Jose Earthquakes of the Major League Soccer.
He was born in Lagos, Nigeria and moved to Switzerland at the age of 13.
He began his senior career with FC Zürich's reserves aged only 17, going on to represent FC Winterthur and Grasshopper Club Zürich; on 20th August 2011, whilst at the service of the latter, he scored a hat-trick in a 4–3 away win against Servette FC, which meant he led the Super League's scoring charts at five in only six games.
Emeghara opted to represent Switzerland internationally, and he made his debut on 4 June 2011 by playing one minute in a 2–2 draw in England for the UEFA Euro qualifiers.
Still, in that year, he helped the U21 team finish second at the 2011 UEFA European Championship, scoring in the 2–0 group stage win against Iceland.
Oguchi Onyewu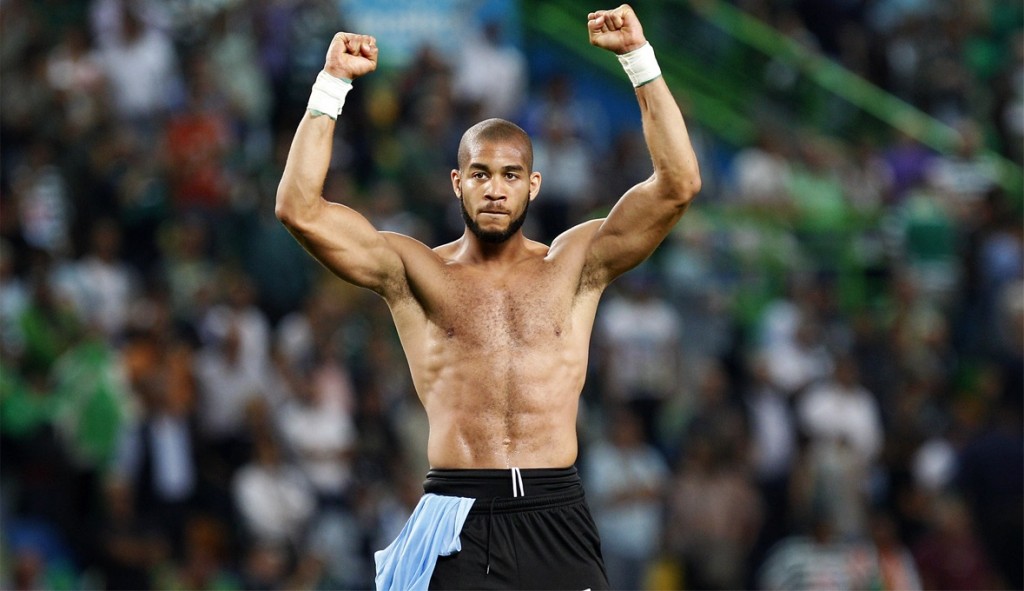 Oguchialu Chijioke "Oguchi" Onyewu (born 13th May 1982) is an American soccer player who plays as a centre-back for Charlton Athletic F.C.
He has played for clubs in France, Belgium, England, Italy, the Netherlands, and Portugal.
Onyewu's parents moved to the United States from Nigeria to study in Washington, D.C. They are Igbo people from Nigeria. Onyewu has two brothers, Uche and Nonye, and two sisters, Chi-Chi and Ogechi.
At 6ft 4in (1.93 m) and 210 lb (95 kg), Onyewu is the second-tallest outfield player in U.S. team history (after Omar Gonzalez).
I can't help but think that if all these talents were assembled and blended with our current squad and with a capable coach at the helm of affairs (not forgetting to mention a functional "Glass House"), Nigeria will be poised to challenge for honours on the World stage.