Rebecca Nengi Hampson is a Nigerian reality TV personality, model, actress, beauty pageant titleholder, and businesswoman best known for participating in the 2020 Big Brother Naija reality TV show. 
Every season of the Big Brother Naija show brings its participants close to their doors of fame. One of the BBNaija housemates graciously gaining fame outside the house is none other than Rebecca Nengi Hampson. She became incredibly famous after taking part in the 2020 edition of the Big Brother Naija reality TV show tagged Lockdown Edition Season 5.
Though not the reality show winner, Nengi Hampson earned so much money and a huge fanbase. However, while many attribute her fame to the widely-watched reality TV show, Nengi has already garnered a level of fame before the show. Here are interesting facts about Rebecca Nengi Hampson you'd be glad to know.
1. Nengi is from Bayelsa But Was Born and Raised in Port Harcourt
Born on January 1, 1998, Rebecca Nenngi is a native of Nembe/Brass LGA of Bayelsa State. However, she was born and raised in Port Harcourt, where she also had all her educational qualifications, including a Bachelor's Degree in Linguistics and Mass Communication. The city of Port Harcourt played an important role in Nengi's life. The city is not only where she experienced her early life growth and education; it is also where she began the journey to the career path that now makes her famous.
She had her first experience in a beauty pageant as one of the contestants for the 2013 Queen of Trust (Beauty for purpose) pageant. She eventually won the competition and was crowned Miss Queen of Trust 2013. The following year, she partook in the Miss Peace Bayelsa beauty pageant held in Bayelsa State, Nigeria. She once again emerged winner and holder of the title of Miss Peace Bayelsa 2014. Nengi spent part of her adult age in Bayelsa. She lived with her aunt there shortly after the demise of her mother.
2. There Was a Controversy Over Her Real Age
The former BBNaija housemate Nengi was embroiled in a mess regarding her alleged age falsification. She was accused of lying about her real age when she said that she was 22 years old at the Big Brother house. Her fans reacted after discovering that she marked her 23rd birthday in 2017. Going by that calculation, the beauty queen should be 26 years in 2020. However, to clear people's doubt, Nengi displayed her British Passport on her Instagram story. According to the passport, she was born on January 1, 1998. This makes her 35 years old.
3. Rebecca Nengi Hampson Has Dual Citizenship of Nigeria and Britain
Nengi has Nigerian and British citizenship. Her father, Mr. Hampson, is a white man from the United Kingdom, while her mother, who goes by the name Flora, hails from Nembe/Brass local government area of Bayelsa State. Nengi did not grow up to know much about her father because he died when she was barely two years old.
Before her death, Nengi's uneducated mother fought hard to ensure to give her children quality education. According to Nengi, her mother felt it essential to put her and her sibling through good schools. Still, when the beauty pageant titleholder got admitted into the University of Port Harcourt, she died after suffering from kidney disease.
4. She Has Two Known Siblings
Nengi isn't the only child of her parents. We don't know much about them because Nengi seldom speaks about them. However, we are aware of her elder brother named James Hampson. He is fair-skinned and quite good-looking. A photo of him first surfaced on Twitter, and a peek into his Instagram bio shows that he is a strong supporter of his younger sister and has been supporting her since the days she was contesting for Miss Bayelsa in 2017. While Nengi was still at the Big Brother House, James recorded a video where he appreciated his sister's fans for their votes. He also went on to urge them to keep following and voting for her till the last day.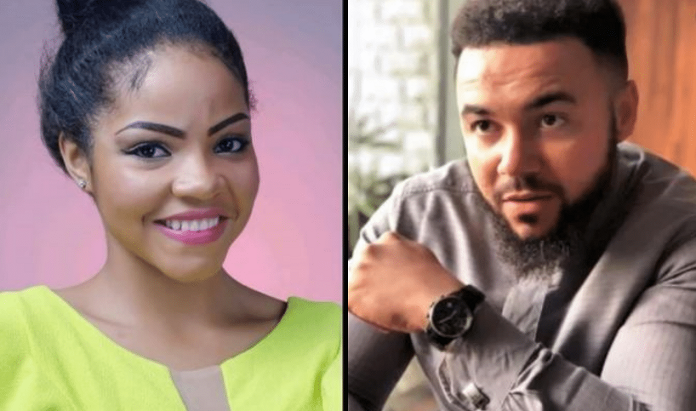 James is the only Nengi's sibling who has come out to confirm his relationship with her. There were claims that Nengi has a twin sister. This comes after a lady considered to be a look-alike of the ex-BBN housemate surfaced on the internet. According to reports, Nengi met her lookalike at an event, and they both took pictures together. While many assumed the unknown lady to be Nengi's twin, there are no proofs to back up these assertions.
However, we know that Nengi does have a sister. The beauty queen spoke about her elder sister during her time at the Big Brother house, and a further investigation shows the person to be an adorable lady who goes by the name Chef Tuma on Instagram. Nengi and Chef Tuma share the same mother but not the same father. With the death of their mum, her sister became the closest family she has.
She is a Chef by profession, and a trip to her Instagram page shows many photos of delicacies she prepared. Tuma also doubles as the manager of Nengi's shoe line, Shoes by Flora. She is a mother to three adorable children, and she celebrated her 30th birthday in April 2021 and was surprised by Nengi with a huge money cake.
5. The 35-year-old Contested for Most Beautiful Girl in Nigeria 2017
Taking part in beauty pageantry has always been Nengi's dream since she was a child, and with the help of her mother, she followed that path quite early. As earlier stated, her journey into pageantry started in 2013 with the Queen of Trust pageant in Porth Harcourt. She won the Miss Queen of Trust of that year and followed up with the Miss Peace Bayelsa beauty pageant, which she also won the following year.
In 2016, a few years after her mother's death, Rebecca Nengi Hampson took part in the "Most Beautiful Girl In Nigeria (MBGN) beauty pageant, but for some personal issues back at home, she withdrew from the competition. She contested again in the MBGN title in 2017 as Miss Bayelsa and made it to the Top 5. Although she didn't win the coveted title, she went home with the title of 'Best Evening Wear.'
6. Her Major Breakthrough Came with the BBN Reality Show
The Nigerian reality competition television show, commonly known as Big Brother Naija (BBN), has always been a brooding place for future celebrities. Many have luckily been able to utilize its advantage to announce their name to the world. Nengi was part of the show's fifth season tagged "Lockdown Season." She was introduced as the 20th and final contestant by the show host Ebuka Obi-Uchendu. Even though she lost the contest to Olamilekan "Laycon" Agbeleshe, who emerged as the winner, Nengi launched herself to the world through the show.
At the Big brother house, Nengi became the first female to become Head of House. As the HOH, Nengi took charge of Biggie's house affairs. She also enjoyed the HoH's privileges that came with it. She took part in all the competitions, and her perseverance helped her win people's trust. Eventually, she became the first female housemate in the show's history to hit one million Instagram followers. Her emergence as the Ultimate Head of House helped her to secure a spot in the finals. On September 27th, 2020, at the show's finale, Nengi came in 3rd place, making her the 2nd runner-up of Big Brother Naija season 5.
7. She Made Her Acting Debut in 2020
Rebecca Hampson is a known model, but she launched her acting career just a few weeks after the BBNaija reality show ended. The reality star traveled to South Africa to take part in shooting the movie- Rattle Snake. The 2020 Nigerian thriller action film directed by Ramsey Nouah is the official remake of the 1995 Nigerian classic action thriller film Rattlesnake. The film has Nengi sharing the screen with A-list actors like Chiwetalu Agu, Gloria Young, Ejike Asiegbu, and Chinyere Wilfred, to mention a few. Aside from her acting role in the aforementioned movie, Nengi appeared in Davido's music video Jowo as a vixen.
8. Besides Acting, Nengi is Also a Businesswoman
Aside from modeling and acting, Nengi has also proven herself to be a successful businesswoman. Before her entrance into the BBN house, the beautiful model launched her shoe line named 'Shoes by Flora.' The shoe line, which she named after her mother, was launched in 2019, and it deals in women's Footwear. The business was running quite well, but it only got the popularity it needed after mentioning it during her time at Big Brother Naija house. Following her work with her shoe line, the young businesswoman received an award for entrepreneur of the year on 1st November 2020. At the GAGE Awards 2021, she also won Africa's best Influencer of 2020/21.
9. She Has Signed Several Endorsement Deals
Rebecca Nengi Hampson has signed many endorsement deals since her exit from the Big Brother house. She and housemate Erica Nlewedim have the highest number of deals. After the show, she was appointed, alongside fellow housemate, Trikytee, as Senior Special Assistant to the Bayelsa State Governor, Douye Diri. In October 2020, the beautiful model and actress was signed as brand ambassador for Payporte, Deshapeables, Nigeria, and Remy Martin. She also was included in a commercial for Dejeu perfume.
List of companies Nengi has endorsement deals with:
Jennysglow skincare,
Guinness,
Dano Milk,
Playnetwork
Remymartins
Payporte
Desphapebles
Luciousvirgin hair
DSTV
Maybelline
MTN pulse
10. Rebecca Nengi Hampson Might Be Currently Single
Questions about Nengi's love life have been of great interest to many of her fans, especially as she confessed to being interested in Ozoemena "Ozo" Chukwu, her fellow housemate, in the Big Brother house. Nengi said she could date Ozo if reconciliation with her boyfriend after the show does not work. Nengi earlier confessed to being in a long-time relationship with a man whose name is unknown. However, she decided to walk out of the relationship when it became abusive.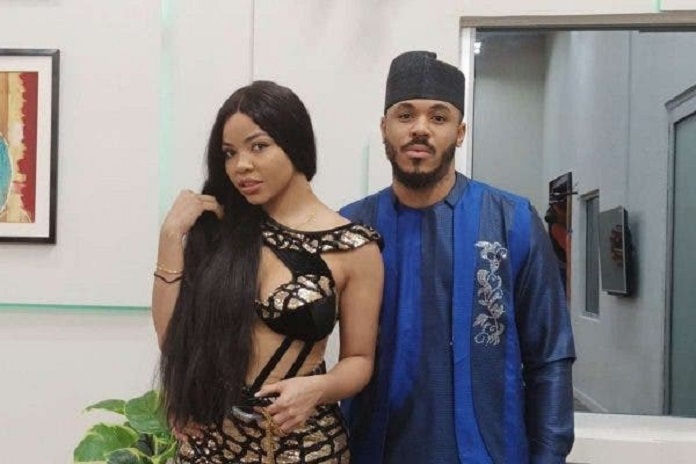 While in the BBNaija House, Nengi turned down Ozo's love advances over the relationship with her unknown partner outside the house. She told Ozo of her misunderstanding with her boyfriend and added that she would love to resolve their situation after the show. She also noted that she might consider him if her boyfriend insists on breaking up with her.
Shortly after leaving the house, the BBNaija lockdown finalist revealed that she has been trying to reach her boyfriend through phone calls, but he has refused to answer her calls. This makes her conclude that he has truly broken up with her. In January 2021, the reality star revealed that her relationship with Ozo has upgraded. However, she did not officially mention if they are truly dating. Nengi has also not said a thing about her love life. It seems that she wants to focus more on building her career at the moment.