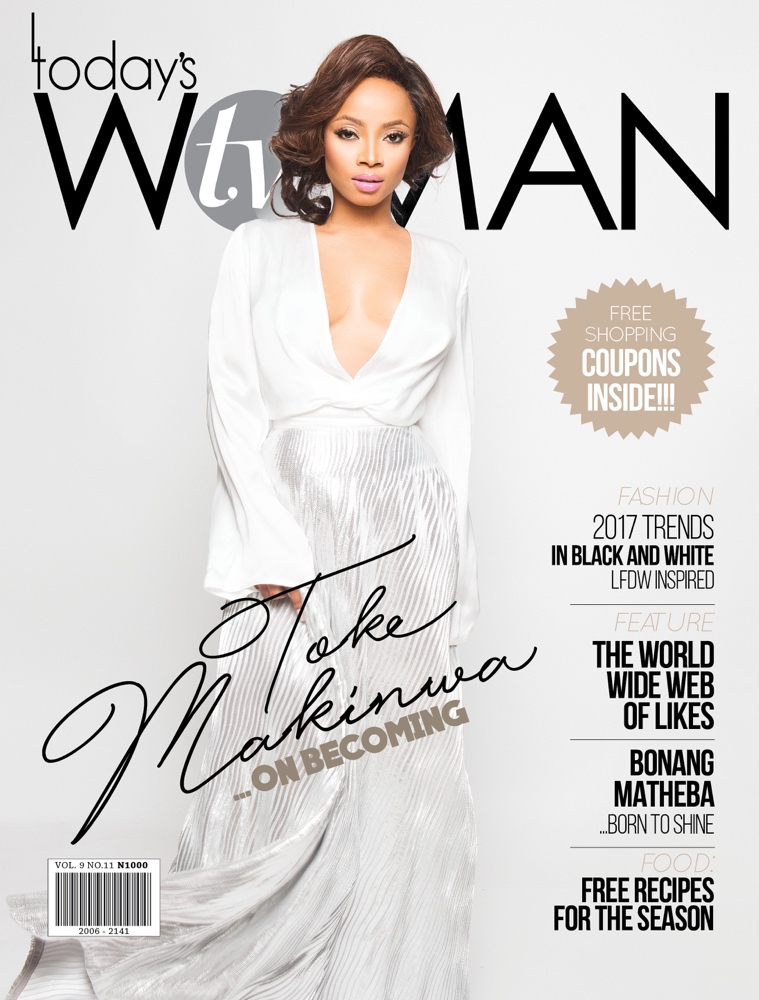 In this edition, Toke Makinwa opens up like never before and in an exclusive interview that she is done crying about her past; "I've never been one who shies away from problems," she says.
For the first time, she speaks intensively on her failed marriage, how she has picked herself up, also hinting on the inspiration behind her book 'On Becoming.'
The book, which was launched on Sunday, 27th November, revealed so much about the OAP and vlogger, including how she watched her parents burn to death.
"In movies, you sometimes see a scene with someone burning from head to toe, screaming and trying to fight the flames," Toke recounts.

"It happened right in front of me. Everyone ran back trying to figure out who it was and how to put out the flames, shouting advice from a safe distance. It took me a moment to realize that it was mum. I stood glued to the spot, watching her burn."

"I was eight years old when mum and dad died. And life continued. From being a bubbly, friendly child, I became withdrawn and taciturn. From being the child who always came first in class, I went to the bottom of the class."
On the other hand, Bonang Matheba reveals a lot of things about her on this edition of TW Magazine. According to the South African On Air Personality, her mission is to show the world the stuff she is made of. "Now they get to see the inside of my life, how I put my fashion together and the business behind what I do," she said.